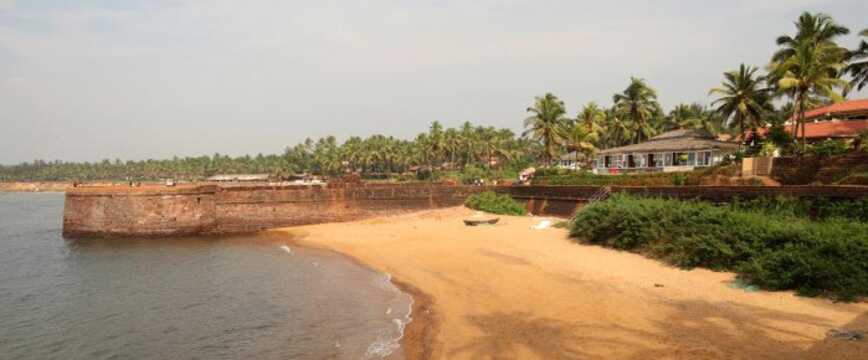 For holidays to Goa, Arossim Beach, to the south, is probably the most peaceful beach you'll find. Yet this Indian paradise flanking the Arabian Sea has all the ingredients of a bustling tourist resort: beautiful sunsets, bars, plenty of hotels and lots to see and do. But it's inexplicable calmness is certainly welcome! A mere twelve hours away, thanks to 21st century air travel, Arossim's silver sands are waiting for you!
View destination on a map
Arossim Weather
But it's not merely peace and quiet you'll be taking in on Arossim holidays, there's also sunrays! Pack your Factor 30 - it's gonna be hot. Be warned though, the annual monsoon lasts from June until late September. But the good news is that this gets nearly all of Goa's annual rainfall out of the way - after the rains, the skies are clear and the temperatures astronomical, from 20;deg; Celsius in December to 33° Celsius in May. No thermals!
Things To Do on Arossim Holidays
In Arossim, you don't have to go far to find something to do - watersports and games at nearby Colva or The Park Hyatt Spa, parasailing on the coast, the many disports that the Heritage Village Club has to offer. Take a trip to the shops at Margao to procure all manner of exotic knick-knacks, as well as an unforgettable experience of Goa's street markets! Remember you're not far from Goa's jungles and great rivers if you want to safely spy some wildlife, including crocs and wild boars. There's also the many hikes or bike runs you can make through the surrounding rice fields and forests.
Culture
Arossim is a gateway to six thousand years of civilisation. From your quiet hub here, you can visit the mosques, chapels and temples that pepper the landscape, and the abundance of transport means you can go further afield to see the Wednesday market in Anjuna, or go on tours of the ancient cities to discover just what a unique mix of European influences and Hindu tradition this place is.
Nightlife
So, how do you end a perfect day? You'll be spoiled for choice! You could grace Zeebop Shack with your custom, where, atop one of Arossim's highest points, you can chill with a cold beverage and watch the glorious sunset. You're never far from all-night bars and taverns with local musicians, and there's an eclectic mix of people to meet - from affluent hotel guests to itinerant hippies, all human life and thought is here!
Beach buffs will be delighted to know that Arossim, apart from being the perfect beach itself, is also close to many of Goa's busier seafronts, from where you can sample the scores of culinary delights that Goa has to offer. Being situated around sleepy fishing villages, Arossim has some of the finest marine cuisine on offer in the state.
Book a Arossim Holiday now!
So what are you waiting for? Book now! On The Beach makes it easy to create your own customised holiday to Arossim, allowing you to combine flights and accommodation with ease. Don't delay, there are amazing deals available today!