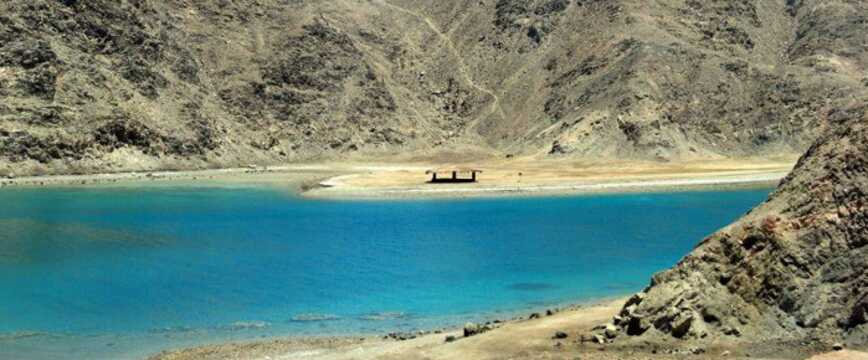 If Egypt holidays are top of your list of priorities this year, make Taba your destination of choice! Situated at the top of Gulf of Aqaba, the sapphire sliver that separates Egypt from Saudi Arabia, Taba is a perfect blend of golden silted beachfront surrounded by the corals and clear waters of the northern Red Sea Riviera. From here, everything from diving and surfing around the coral-rich waters to mountain hikes, quad rides and cruises to the lush Farun Islands is a possibility!
Six hours max on a plane from the UK takes you to Taba Airport, and once your happily ensconced in your hotel in Taba, complete with swimming pool and bar, you'll probably have to tear yourself away to the beach - but don't worry, it's worth it. There's so much more to Taba holidays that just sun and sea!
Ramadan
Please be aware that the Islamic holy month of Ramadan will take place between 12/04/2021 and 11/05/2021. During this time, many cafes and restaurants will close during the day, restrictions on alcohol sales may be in place, and hotel dining for non-Muslim guests may take place in private rooms. Playing music, dancing, and eating in public areas may also be restricted during this time.
View destination on a map
Taba Weather
Taba Holidays are a perfect option for families and couples alike no matter what the season, just as long as you bring your sun cream and sandals! Taba pays no attention to wintertime, with temperatures in December around the 20° Celsius mark, while summers soar 40° Celsius. With such fantastic weather throughout the year, there's really no limits on when you can go on holidays to Taba.
Landscape
Taba's amazing coastline is at the geographical forefront of the Sinai peninsula, with miles of mountainside overhead and gorgeous golden beaches clashing colourfully with clear blue waters at the south. Mountain hikes, of course, offer the most spectacular views here, but you can also traverse the palm-strewn, yacht-laden port, especially pleasant at sunset when the boats come in.
Your holidays in Taba will also afford you the chance to explore nearby Farun Island, half a mile offshore, with it's medieval fortifications rumoured to be built upon King Solomon's fleet.
Things To Do on Taba Holidays
Aside from the staple pleasures of golfing, windsurfing and watersports, one of the most popular pursuits for Taba holidays is hiking and quad rides through the surrounding majesty of the Sinai mountains, with their tortuous roads home to none but the keening gulls overhead. Diving and snorkelling can be enjoyed at nearby Waterworld or the huge reefs at Eilat and Taba Heights.
An entertaining time out can also be had at the modern-medieval Castle Zamam, replete with catacomb bar and swimming pool. For the real thing, however, get on a boat to Pharaoh's Isle to see the 12th Century Castle of Saladin, the crusaders' most formidable foe. From Taba's sequestered village and golden seafronts you are also strategically placed to explore the Great Pyramids and giant sphinxes of Giza and Cairo.
Culture
Taba's early history is shrouded in mystery from biblical times, although being next to King Solomon's reputed port and Mount Sinai, a la Ten Commandments, it was certainly an important and disputed part of the Pharaonic lands. Disputes over Taba's rightful ownership have spilled over into modern times, with Israel and Egypt both vying for it's peerless coastline and strategic position on the gulf. Since the international commission of 1988 ruled in Egypt's favour, holidays to Taba have become ever more popular, aiding it's metamorphosis from sleepy fishing backwater to Red Sea hotspot.
When exploring the monolithic mountains at Sinai, you'll inevitably come across the Bedouins - a proud mountain tribes-people dedicated to preserving their culture of familial loyalty and desert survival, which you can learn from them while on safari. In Taba Heights itself, you can always visit the weekend market, or even better, get on a day trip to Eilat for some serious bartering; it's only a few miles away, and here you can purchase all manner of silks and satins at the Flea Market. While on holidays in Taba, take some time out to sample the local desert dishes - fish kebabs, spiced peppers and fava beans, and even pastries!
Nightlife
Taba has as wide and eclectic an offering of international cuisine as you'd expect from the Red Sea, with restaurants in Sinai offering everything from Tuscan to Tandoori. The nightlife in the hotels is first-rate, with bars playing both local and pop music into the wee hours, as well as bellydancing. A night on the town can be had when out at the clubs in Sharm el Sheikh, but close to home you've also got the casino, open until breakfast, or 24 hours at weekends.
Book a Taba Holiday now!
The breathtaking beauty of the Aqaba gulf is waiting. Taba holidays are first choice for all those seeking fun in the sun, not to mention some of the finest diving in Egypt. On The Beach is first choice for booking your Taba holidays and accommodation in a range of Taba hotels! Don't delay, there are amazing deals available now!
Taba Resorts
Taba Heights holidays will find you staying in one of the Red Sea Riviera's burgeoning new resorts, situated at the top of the azure inlet of the Aqab…