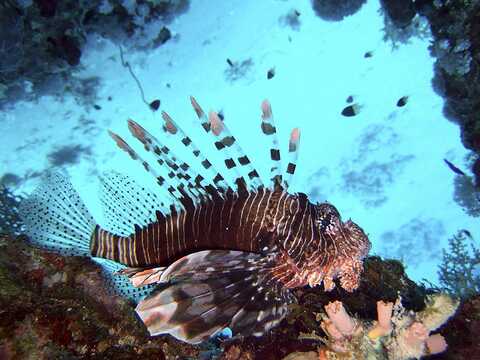 Read more about Sharks Bay
Sharks Bay, the beautiful cove some four miles north of Sharm el Sheikh, on the consistently warm waters and clear skies of the Sinai peninsula, remain among that area's most popular. This is principally due to the fantastic diving opportunities on offer, with a great reef housing multicoloured fish and corals that prove a spectacle for old diving hands and newbies alike!
But there's more to this resort than meets the eye. It has everything you would expect from Egypt holidays, but where holidays in Sharks Bay excel is in the diversity of entertainment and activities on offer. Whether you are coming on holidays to Sharks Bay with the whole family or for a romantic break for two, you'll revel in the intoxicatingly chilled out atmosphere!
Ramadan
Please be aware that the Islamic holy month of Ramadan will take place between 12/04/2021 and 11/05/2021. During this time, many cafes and restaurants will close during the day, restrictions on alcohol sales may be in place, and hotel dining for non-Muslim guests may take place in private rooms. Playing music, dancing, and eating in public areas may also be restricted during this time.
View destination on a map
Sharks Bay Weather
A hat and a bottle of sun-block will be in order for your stay here whenever you come. Even yuletide temperatures in the Sinai peninsula are over 20° Celsius, with summers soaring past 40° Celsius! Open your Christmas presents beside the pool or go on summer safari - just don't bring your woolly jumper!
Landscape
Sharks Bay itself is a small, light-sanded cove situated between Nabq to the north with Naama Bay and Ras Um Sid to the south. Sharks Bay is held in high regard for it's crystal clear waters, clement for divers with a provincial atmosphere. But remember - there are miles of Red Sea coastline to explore, all round the peninsula, past Sharm's port with it's yachts and cruise ships. Don't forget to go on jeep safari through the Red Sea's fabulous dried river valleys and monolithic mountains because the view from the summits here is incredible.
Things To Do on Sharks Bay Holidays
Aside from the area's superlative diving, there are plenty of sights to see here both underwater and on dry land! Divers can check out the wrecks of the WW2 Thistlegorm merchant vessel, or the 19th Century steamer, Dunraven, with glass fish and rays pouring in and out of their hulls. Or stay dry on a visit to Mount Sinai, with the oldest open church in the world, St Catherine's, replete with an ancient library. For the kids, there are plenty of wildlife reserves here in Sharm, as well as a diving museum and the Fun Land Theme Park nearby.
Culture
While on safari, you'll probably come across the Bedouins, a mountain tribes-people who delight in showing you their homeland as well as desert survival tips. For a taste of suburban life, there's always the markets and bazaars in Sharm's Old Town, replete with jewellery and food stalls, and plenty of festivals, from the Coptic New Year to the camel races in April, not to mention a fishing competition open to all tourists in July!
Nightlife
Sharks Bay holidays find you ensconced comfortably in a paradisiacal resort just up from Sharm el Sheikh, with it's amazing nightlife that never ends! Have a ball at the casino or the nightclubs on Naama Bay, open into the wee hours, take a stroll through the cosier English pubs and cocktail bars in the town, or simply chill by the beach with your beverage of choice and watch those gorgeous sunsets.
Book a Sharks Bay Holiday now!
You're only a few clicks away from the deal of your dreams with On The Beach, and the best Sharks Bay holidays can be snapped up at the click of your mouse. Don't delay - there are amazing deals available now!