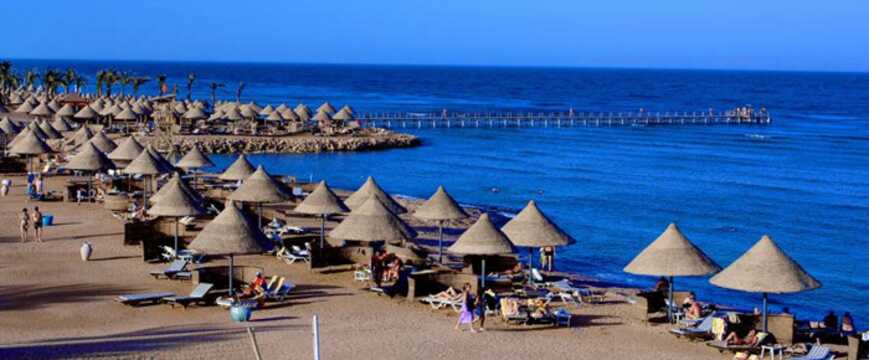 Close to the heart of Sharm el Sheikh, the quieter beach of Nabq Bay is ideal for those who want to get away from it all on holidays to Egypt, with the luxury of top-rate hotels and great nightlife on your doorstep! On Nabq's majestic seafront there are some amazing reefs affording you brilliant diving and snorkelling opportunities, and among this protected area's unique flora and fauna are plants and wildlife not found anywhere else in the world.
If you want a romantic break, a memorable break with your mates or a family jaunt, Nabq can't be faulted - and for great deals on Nabq holidays, neither can On The Beach!
Ramadan
Please be aware that the Islamic holy month of Ramadan will take place between 12/04/2021 - 11/05/2021. During this time, many cafes and restaurants will close during the day, restrictions on alcohol sales may be in place, and hotel dining for non-Muslim guests may take place in private rooms. Playing music, dancing, and eating in public areas may also be restricted during this time.
View destination on a map
Nabq Weather
In the heart of the Red Sea basin it's never exactly cool, even winter days are around 20° Celsius, with summer highs of over 40° Celsius! Whether you're diving, snorkelling, windsurfing or sunbathing, make sure you put your sun cream to good use - you'll need it on holidays to Nabq Bay!
Landscape
Nabq is a wide, white-sanded and unspoilt bay, perfect for relaxing by the palms at sunset, but there are other follies to be indulged: inland there are spectacular mountain hikes and safaris through the surrounding desert, such as the one to Mount Sinai, where you can take in vistas of the surrounding coastline. Walk through the foliage surrounding the hotels to the bay itself and you'll see the great Tiran Island occluding the horizon, worth a look for it's reputation as one of the world's best diving resorts. It's easy to see why holidays to Nabq Bay are so popular!
Things To Do on Nabq Holidays
The highly renowned diving sights of Sharks Bay and Naama Bay are nearby, among multifarious marine life including ospreys and giant turtles, through huge reefs down to the sunken treasures of Second World War cargo and old galleys. For a drier time, hike up to Mount Sinai by jeep or camel to discover one of the world's oldest churches, St Catherine's. Animal lovers will enjoy visits to the Ras Mohammed National Park for a glimpse of some gazelles, leopards, sharks and ghost crabs.
Culture
The Old Town in Sharm is the place to go for local life, with markets and bazaars on every street corner, and an incredible amount of exotic wares changing hands. Barter away! Sharm also hosts an incredible litany of festivals, from the music and dance of the Coptic New Year to the wild frivolity of April's camel races. Grab a bite in one of the local eateries, and you'll be amazed at how eclectic Egyptian cuisine is: seafood, okri, shish kebabs and couscous, all reflect the diverse cultures that have thrived in Egypt.
Nightlife
Nabq Bay holidays will see you situated in Sharm el Sheikh, a city renowned for it's 24/7 nightlife with nightclubs, bars and restaurants aplenty. Visit the clubs by Naama Bay nearby, such as Pascha with it's nightly parties and world class visiting DJs, eat out in the Old Town, or just chill on the beach, beverage in hand, and watch the yachts and ferries on the darkening horizon.
Book a Nabq Holiday now!
Those perfect seaside sunsets aren't as far away as you'd think with On The Beach. We have all the best deals on Nabq holidays and Nabq hotels, but don't miss out: there are fantastic deals available now!