---
Grab your snorkel and your waterproof GoPro, because Hurghada's sizzling beaches offer just as much to explore underwater as they do on land.
---
Destination highlights
Sizzling sunshine all year
Budget-friendly luxury
Packed with fun family resorts
Great swim spots
Jump to...
Beaches | Hotels | Food & drink | Nightlife | Events | Things to do | Weather | Important information | Reviews |
---
What are the best beaches in Hurghada?
The glorious Red Sea coast is full of the kind of beaches you see on a postcard, ideal for soaking up the rays on your 2022 holiday to Hurghada. Your resort is likely to have its own private beach, but don't miss out on these public beaches which you can visit for just a small fee:
El Sawaky Beach – a calm and family-friendly bay, great for safe dips in shallow waters
Mahmya Beach – a hotspot for diving and snorkelling thanks to the surrounding coral reefs which are buzzing with marine life
Orange Beach – a relaxing place to watch the boats go by
Solano Beach – a friendly beach with golden sands - a weekend favourite with the locals
Sheraton Beach – get away from it all at this peaceful beach, where you can cool off in the crystal-clear water

What are the top hotels in Hurghada?
You get a lot of bang for your buck in this resort town. Even five-star, All Inclusive holidays to Hurghada come with a reasonable price tag. Get inspired by these hotels:
Serenity Fun City - a dream come true for kids (and adults!), thanks to its 6D cinema and the whopping waterpark
Palm Royale Soma Bay - a romantic hotel with its own private beach, plush suites and lively evening entertainment
Serenity Makadi Beach - couples and families alike have everything at their fingertips at this beachside hotel, with special areas for the kids and a deluxe spa
Jasmine Palace - feel like royalty at this lush hotel with fun for the kids and relaxation for you
Sea Star Beau Rivage Hotel - a hotel with colourful guestrooms and a range of waterside activities at the private beach
Titanic Palace and Aquapark Resort - a swimaholic's paradise with easy access to the sea, 19(!) pools and an impressive waterpark
Movenpick Resort & Spa El Gouna - a deluxe seaside retreat where you can choose from a range of fancy suites, including wheelchair-accessible rooms

What's the food like in Hurghada?
Meats, mezze, and seafood are on the menu in Hurghada, so you'll get all of your favourites with some Egyptian twists. Keep your eyes peeled for these dishes:
Shawarma - Egypt's answer to the sandwich, packed with meats and served warm
Kofta - a flavour-filled ground meat dish eaten fresh off the grill
Feteer - layers of crispy, buttery pastry, served with savoury dips or honey
Kunafeh - a sticky treat of spun pastry layered with sweet cheese and nuts
Hummus - your chance to try it fresh and creamy - it beats the supermarket stuff, hands down!
Your holiday to Hurghada will be full of top-class hotel food, but there are a bunch of lovely places by the marina to check out too:
Waves Restaurant & Lounge Bar - all the big holiday hits — fresh seafood, cold beers, and fab sea views.
Moby Dick - meat-lovers will be very happy with the huge portions at this friendly restaurant - a favourite for family holidays in Hurghada.
Hangover Bar & Grill - international dishes and cocktails with pretty benches where you can sit in the open air.
The Moon Restaurant - a cosy spot serving tasty local dishes with great service.
Che Guevara - an Argentinian place may seem like an odd choice, but this steakhouse is so fun and friendly we had to include it!

Where's the best nightlife in Hurghada?
Your resort is going to be your best bet for party vibes on your Hurghada holiday, with most hotels having a range of options from chill cocktail bars to full-on nightclubs. If you're feeling adventurous these are a few local spots which go down well with tourists:
Papas Beach Club - a fun place to mingle with locals over live music and dancing in the open air.
Elements Club & Lounge - colourful mood lighting sets the scene in this easy-going nightclub where the cocktails flow through the night.
Cacao Bar - a cheap and lively pub open 24/7, with theme nights and live music.
Little Buddha Hurghada - sushi by day, big techno beats by night - an unusual combo that seems to work!
What events can I go to in Hurghada?
While we may enjoy lazy days in the Red Sea, throughout the year you'll find slightly more fast-paced events to take part in. Here are a few to check out, plus some extra local fun:
Hurghada International Festival (February) - a sporty bonanza with a fishing contest and triathlon
Egypt Sensual Festival (March/April) - a weeklong ballroom dance festival with classes, workshops, and beach parties
Sham El-Nessim (April) - a celebration of spring translating to 'smelling the breeze,' with big outdoor picnics
Ramadan (April/May) - things may be quieter as Muslim Egyptians observe their holy month - the dates change each year so be sure to check before booking a last minute holiday to Hurghada
Yacht Racing and Water-Skiing Festival (October) - a chance to see watersport experts from around the world take to the sea
Pharoah's Swim (November) - an open-water swimming race in the Red Sea which visitors are welcomed to compete in
New Year's Eve (December) - Hurghada sees the year out with parties and fireworks along the marina
Things to do in Hurghada
Go star trekking
There's no need to ditch the sand before sundown on your beach holiday to Hurghada. Take a romantic trip out into the desert for dinner and you'll be rewarded with the clearest sky — perfect for planet-spotting over pudding.
Take the plunge
There's no better place to learn to dive than Hurghada, with its clear water and vibrant marine life. Once you've found your flippers, take a day trip to the Sha'ab Abu Nuhas coral reef, where thousands of fish swim amongst the wrecks of seven ships.
Get sub-Saharan
Little ones wanting to explore underwater but not quite old (or brave) enough yet? Why not take a submarine? Sindbad Submarines is one of the world's only recreational subs, where you and the kids can get up close to the fish without even getting your feet wet.
Bag some souvenirs
Head North from the luxury resorts and you'll find the Old Town area where there's a traditional souk to explore. Show off your best haggling skills and you can grab authentic goodies even on a cheap holiday to Hurghada.
---
Still not sure? Here are
11 reasons to visit Hurghada
.
---
What's the weather like in Hurghada?
If you're looking for long days of scorching sunshine, you'll want to book your 2022 holiday to Hurghada between April and November. The winter months cool down slightly but not by much, so it's a great place to warm up from the British weather!
| | | | |
| --- | --- | --- | --- |
| Month | Average temp. | Sea temp. | Hours of sunshine per day |
| Jan | 24 °c | 21 °c | 8 h |
| Feb | 25 °c | 22 °c | 8 h |
| Mar | 28 °c | 22 °c | 9 h |
| Apr | 32 °c | 25 °c | 10 h |
| May | 37 °c | 28 °c | 11 h |
| Jun | 39 °c | 31 °c | 11 h |
| Jul | 41 °c | 32 °c | 10 h |
| Aug | 41 °c | 33 °c | 10 h |
| Sep | 39 °c | 32 °c | 10 h |
| Oct | 35 °c | 30 °c | 10 h |
| Nov | 30 °c | 27 °c | 10 h |
| Dec | 26 °c | 23 °c | 8 h |
Important Information about travelling to Hurghada
How long does it take to fly to Hurghada?
Flights from the UK to Hurghada take around six hours.
What's the time difference between the UK and Hurghada?
The local time in Hurghada is one hour ahead of the UK.
What currency do they use in Hurghada?
The official currency used in Hurghada is the Egyptian Pound.
What language do they speak in Hurghada?
Arabic is the official language of Egypt, which is spoken in Hurghada, but many people speak in English in the tourist areas.
Will Covid-19 affect my holiday to Hurghada?
We are currently closely following the Covid-19 situation and how it affects travel. You can find out the most up to date information about travel to the Egypt on the FCDO website.
Do I need any vaccinations to visit Hurghada?
Please check with your healthcare provider for all up to date vaccination advice before booking your holiday.
Do I need a visa to travel to Hurghada?
Yes, British passport holders need a visa to travel to Hurghada. The visas cost around £20 and can be arranged here.
Here are some other destinations you might be interested in...



---

Customer reviews

At On the Beach, we've sent many satisfied customers to Hurghada for a bit of sunshine. But don't just take our word for it, read some of their 5-star reviews below.

Julie B:

Easy to book and good prices.

Lisa Lowe:

Cheap holidays. Easy to find what you want and excellent availability. I'll book again once my April holiday is over with. Thank you On the Beach.

Maria Lush:

Quick and easy process to follow and super fast confirmation. Excellent service.
View destination on a map
Hurghada Resorts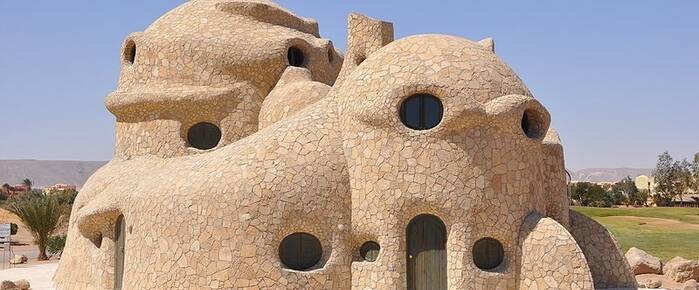 El Gouna holidays transport you to another world - not merely the Egypt we all know and love, with camels, palms and antiquities strewn about the gold…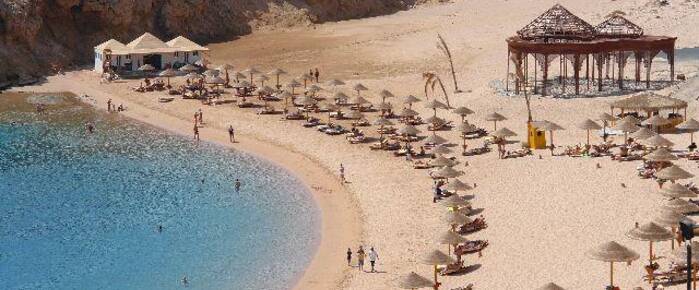 Holidays to Makadi Bay will find you taking in one of the Red Sea Riviera's most beautiful, secluded resorts just 22 miles from the teeming city of Hu…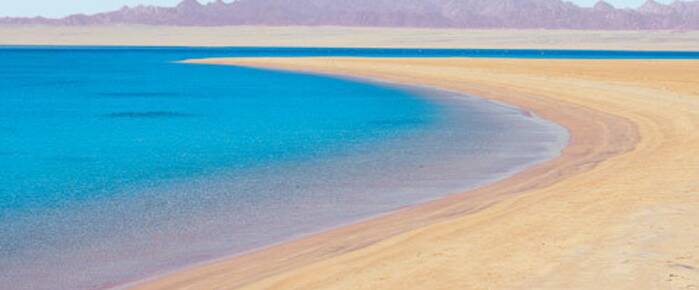 Soma Bay holidays on the pristine, golden-silted Red Sea coast of Egypt will give you the chance to explore some of the world's finest diving sites, w…