It is a well known fact that the Algarve coastline is a haven for beach lovers offering over 100 miles of beautiful coves and sweeping beaches. So what else is there to explore during a holiday in the Algarve? There is certainly a lot more than meets the eye. Here is our insider's guide to the gems that are waiting for you to discover.
Caldas de Monchique
Nestled in the lush rolling countryside of the Monchique Mountains, lies a natural spa with therapeutic thermal waters. Locals have been enjoying the health benefits of this spa for centuries, dating back to the Roman times. The waters are said to improve body and spiritual fatigue and the calming surroundings make this a paradisiacal spot for those searching for peace and relaxation, off the beaten track. This wonderful spot is well worth a day exploring and is less than 30 minutes drive from the Algarve coast.
Insider tip: Pack your swimwear as you will find the waters too tempting to resist!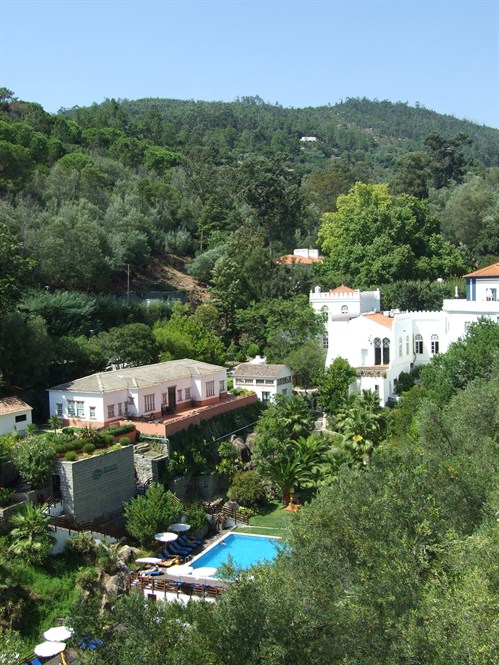 The undisputed home of Chicken Piri Piri – Guia, Albufeira
This is one for the real foodies out there who are looking for a genuine taste sensation. If you are a fan of chicken and haven't been lucky enough to try Piri Piri yet, we hate to say it, but you are missing out big time! Think Nando's but a million times more tasty! It really is in a league of its own. You have to try this stuff!
The tiny, unsuspecting village of Guia is said to be the home of the most authentic Piri Piri restaurants in the region, and we can't argue with that. The Portuguese flock to this village in their droves to enjoy a plate of this divine grilled chicken and for well under €10 per person (including a mountain of chips and salad), they are really not daft!
This is a dining experience like no other. The value for money is astounding and a culinary treat not to be missed. Do as the locals do and tuck into 'Frango da Guia' and soak up the unique atmosphere.
Insider tip: Restaurant 'Ramires' is the reigning champion in our opinion and is easy to find, just follow the barbeque smells! Walk off your lunch, by exploring the cobbled streets of Guia for a snapshot of typical Portuguese life.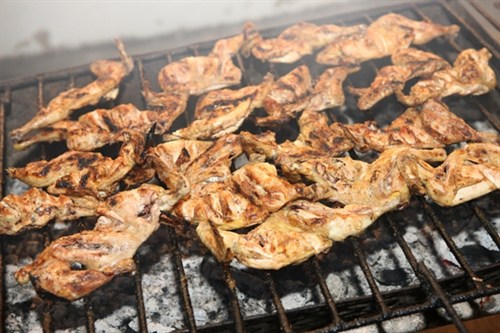 Pego do Inferno, Tavira
This stunning natural pool is a little known secret in the Algarve, yet only 10 minutes drive from the popular town of Tavira over in the East of the Algarve. This is the perfect spot to take a dip on a hot summer's day. You will have to find it for yourself though; we can't give too much away!
Insider tip: pack a picnic as it is quite a remote spot and once you arrive at this little piece of paradise, you will want to spend all day there!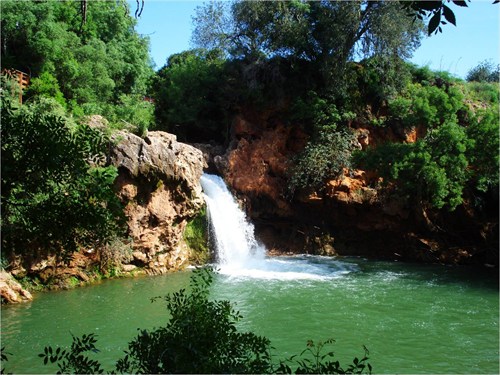 The medieval town of Silves
For a real taste of medieval Portugal, head to the inland town of Silves. The town oozes charm and history and is flanked by the spectacular Castelo de Silves. There is a real buzz about this place and there are some fantastic cafes and restaurants that line the cobbled walkways leading up to the castle walls at the top of the hill.
Insider tip: check out the events at 'Cafe Ingles' for something extra special. Very often this is the venue for beautiful outdoor live music events, where you can relax on the shady terrace and soak up the atmosphere with an ice cold glass of the famous vinho verde (Green wine!).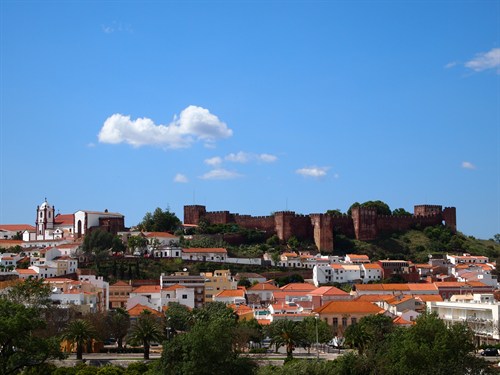 Algarve Autodrome
Tipped to be a future F1 venue, the Algarve Autodrome is a Formula 1 standard, world class circuit. Adrenalin junkies and petrol heads should make a bee line to this track for one of the exhilerating events on offer.
Track days are available for speed freaks and are very reasonable compared to UK prices. Visitors can also observe one of the many motorsport competitions that are held throughout the year. We recommend you take a set of earplugs with you as this is a real assault on your senses as you witness the incredible power of the race cars blasting around the course.
The legend that is Lewis Hamilton has carried out F1 test sessions at the track and it is set for huge things over the coming years. Head on down there for a slice of the action.
Insider tip: Finish off your afternoon, with a walk around the new marina at Portimao (just a short drive from the track). The buildings here are adorned in the colours of the sunset, and will provide the perfect place to sink a cold glass or two, to wind down after your action packed day.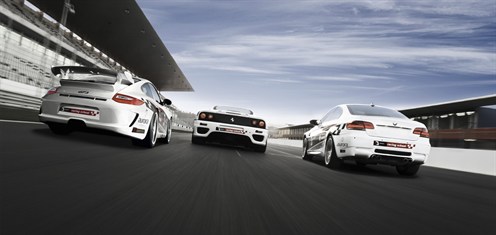 Ponte da Piedade, Lagos
The dramatic rock formations of Ponte da Piedade are a spectacular natural wonder and well worth a visit during your exploration of the Algarve. This is an area pictured in many a postcard and offers some of the most stunning natural scenery in the area. Bizarre formations have been carved out by the sea which is scattered with enormous stacks of rock and curious grottos.
Insider tip: Ponte da Piedade is especially beautiful when viewed from a boat on the water where the scale and beauty can be fully appreciated. A sunset boat trip offers a truly magical experience.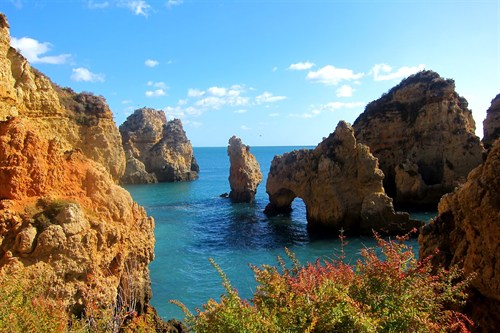 Alcoutim – Two countries in one day!
Situated on the border of Portugal and Spain, lies the picturesque town of Alcoutim. The best thing about this area is that while you are on your Portuguese holiday, you can hop over the Guadiana River and within minutes, be feasting on typical tapas and sampling the very Spanish atmosphere of Sanlucar de Guadiana. Boats run frequently throughout the day. This gorgeous region is a pristine and tranquil spot, and both towns have a friendly and relaxed vibe.
Insider tip: Happily get lost in the maze of little cobbled streets in both towns and be sure to pick up some of the delicious locally made cakes, they are heavenly!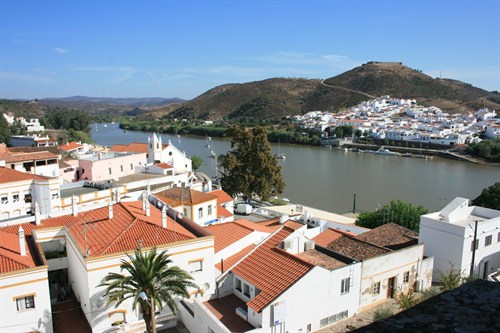 So that rounds up some of our favourite highlights of what you can expect if you get out and explore this wonderful region. If the Algarve is not on your shortlist of must-visit places, then have a word with yourself, get planning and be prepared to be very pleasantly surprised!