Turkey is a holiday-maker's paradise. Idyllic beaches are framed by pine forests, national parks sprawl across the landscape and an abundance of fantastic hotels line the coast. Growing in popularity with families, Turkey is on the rise as one of the best family-friendly holiday destinations out there. So whether you're looking for somewhere to take your first family vacation or just fancy somewhere new to take the kids, we're here to shine a spotlight on this gorgeous destination and give you our top six reasons why Turkey is great for families.
The weather
First things first, when booking that important summer holiday you want to ensure it's going to be warm. Well, Turkey does not disappoint, with average summer temperatures sitting around 28°C and a solid eight hours of sunshine each day, Turkey is a summer holiday haven. April to mid-June sees the temperatures a little cooler, making it great for younger travellers. September is also a great month to visit as the temperatures cool slightly and summer draws to an end, while October sees the start of the rainy season.
Value for money
Sometimes venturing that little bit further afield for a holiday really does pay off. The cost of living here is fairly low compared to some of the more well-known European holiday hotspots and this applies to accommodation too. Average hotel prices are are more affordable and standards are generally higher meaning you get a lot more value for money. This means more money in your pocket for day trips out and fun with the family.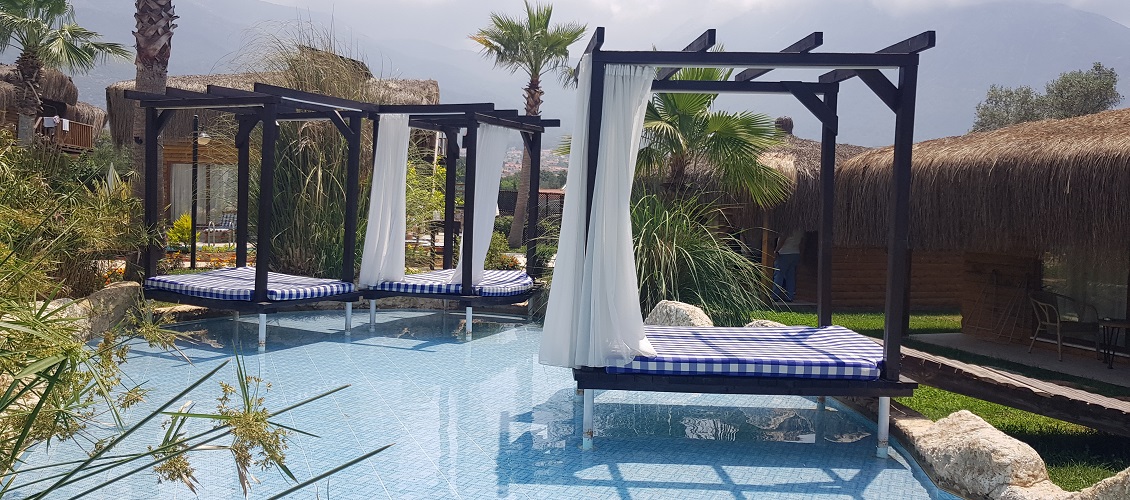 Turkey has a high number of great hotels offering an All Inclusive board basis including many four and five star options. Travelling with the whole family can become expensive – especially when it comes to eating – it seems when children go on holiday they become eating machines with hollow legs, constantly eyeing up the tasty treats on offer. This is when All Inclusive options come into their own. These hotels offer extensive buffets and several restaurants offering fresh international and local food and there are always drinks, snacks and ice cream available throughout the day with no added cost.
Fun-inclusive hotels
A huge number of hotels in Turkey cater specifically for families. Most have kids clubs, a constant stream of activities available and entertainment into the evening. Plus a large number of hotels include an on-site aquapark for splashtastic, fun-filled days – most of the time this is also included in the All Inclusive programme. This is one holiday where you'll never hear the words 'I'm bored'.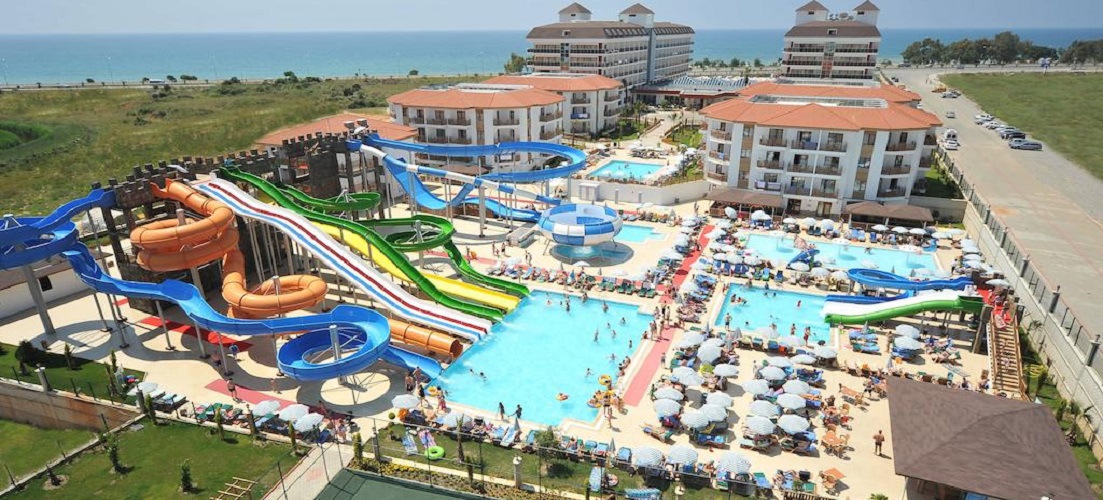 The beaches
Beaches that are awarded the prestigious Blue Flag status must comply with certain strict criteria such as water quality, safety, cleanliness and available services. Turkey is home to a whopping 459 Blue Flag beaches making it an ideal holiday spot for families with children. The waters are both shallow and warm, access to the beach is safe and there are toilets and bins to help holiday makers keep the beach clean.
Get out and explore
Children love nothing better than getting out and exploring. So instead of heading to the same European countries visited previously, why not take them somewhere completely new. New sights, new tastes and new experiences will ensure that this holiday is one your little ones will never forget. With hundreds of nature reserves and national parks on your doorstep in Turkey, it is the perfect place to get out into the outdoors and discover a new world.
Fancy exploring Turkey further? Well you can, with deposits from just £30pp – take a look at our Turkey holidays!