It's possibly one of the most important holidays you'll ever go on, so why not go all out? The Maldives offers stunning crystal-waters, soft white sandy beaches and luxury accommodation – creating an idyllic heaven for you and your loved one to start the rest of your lives together. Here are a few reasons to convince you why the Maldives is the perfect honeymoon destination.
It's like another world
You're not just going to a fancy hotel, resorts in the Maldives typically take up most of the island they're on, and offer Villas instead of hotel rooms. No matter where you're coming from, stepping foot onto a Maldivian island will instantly relax you – a perfect atmosphere for newly-weds.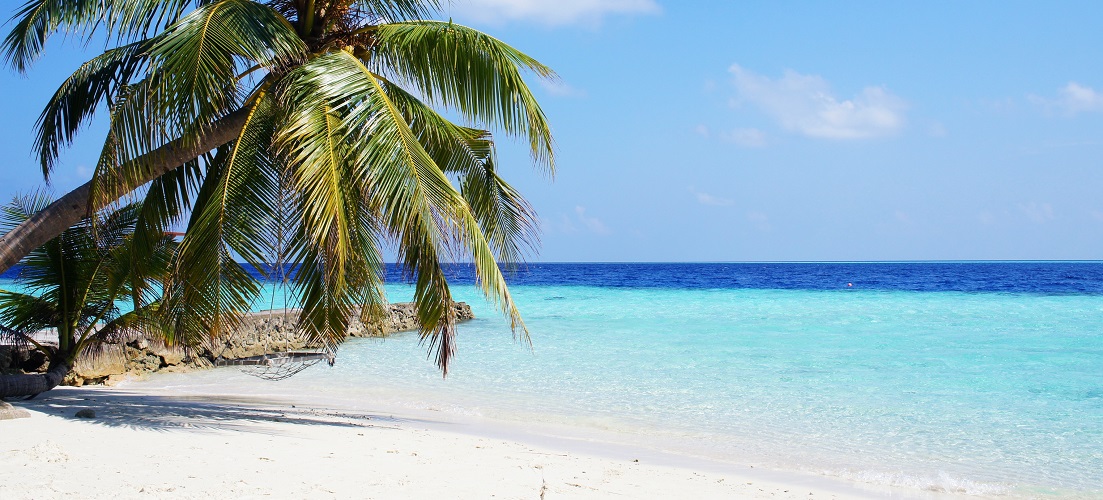 A lot of resorts offer honeymoon packages
Breakfast in bed? Check. Couples massage? Check. Dinner for two on the beach? Check. Honeymooning to the Maldives isn't unheard of, so a lot of resorts offer honeymoon packages or suites to make your time on the island extra special.
If not, the resorts are romantic in themselves
Even if the resort doesn't feature specific honeymoon packages or suites, fine dining and romantic excursions are a popular feature of Maldivian resorts, perfect for to keeping the sparks flying. Sunset cruises just the two of you, private dining on desert islands, or simply enjoying a glass of wine under the stars, there's always a spot of romance to be had in the Maldives.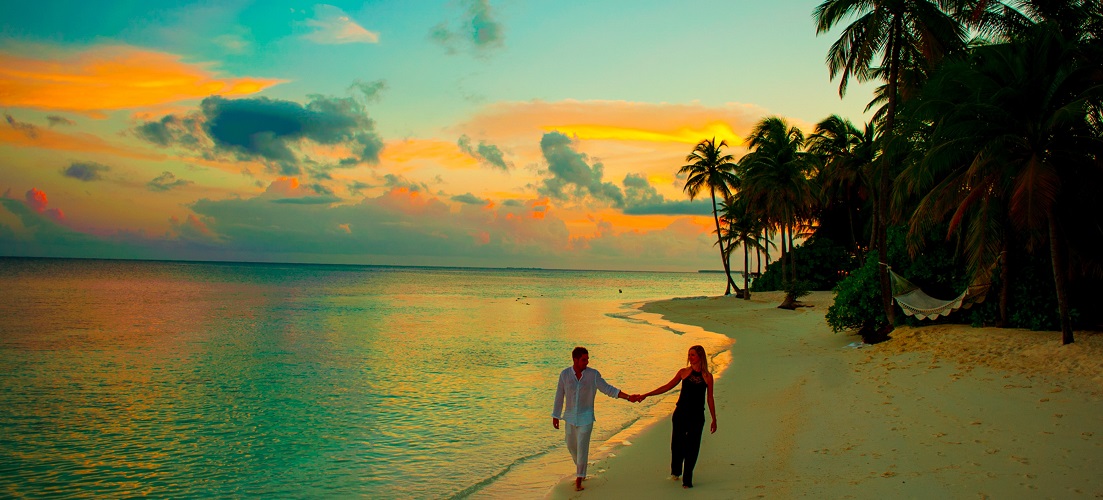 Spacious and luxurious accommodation
Posh hotel rooms are nice, but a whole villa just for you and your other half? Perfection. Most resorts in the Maldives offer a range of villas, with either beach access, a private pool or (if you're feeling super-lush) direct sea access. Whichever you go for, these are usually spacious inside and give a private outdoor area so you can soak up the sun together in peace.
It's an adventure
What better way to begin married life than with an exciting adventure just the two of you. Getting there is an experience in itself as most islands are only reachable by seaplane. Once there, you have the whole sea to discover too! Whether this is snorkelling, taking up a watersport or going all in and getting the scuba diving gear out.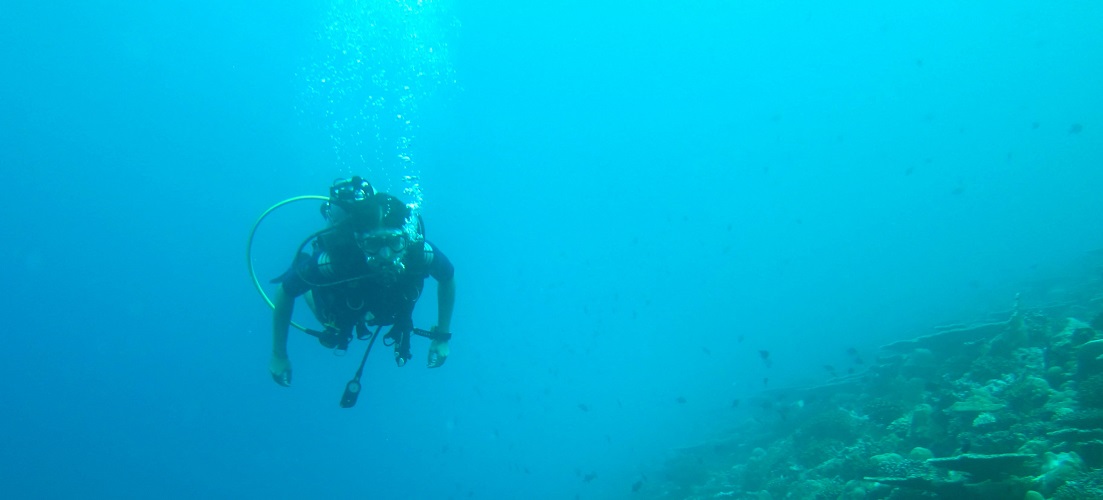 You'll make memories together that will last forever
Remember that time you went to the Maldives? Of course you do! It's not just a holiday destination, it's a once-in-a-lifetime trip to the otherside of the world. Whether you spend your time exploring the deep blue sea together or simply lazing on the beach, hand in hand, a honeymoon to the Maldives will be no doubt be one of the top moments of your newly-wed lives.
Feeling the love? Find out more about our holidays to the
Maldives!
Or, if you fancy somewhere new for your special holiday, check out our article A Honeymoon for Every Month!