Situated on the beautiful Costa Brava in Spain, Lloret de Mar is a favourite for sun-seekers and it's not difficult to see why! From families of beach lovers to couples who love relaxing with cocktails by the pool – this sunny Spanish destination certainly ticks everyone's boxes.

Although a hit with all jet setters, families love returning here year after year for their sun-soaked escape. With its outstanding family-friendly hotels, beautiful and safe sandy beaches, and exciting activities for all ages, we're here to tell you why Lloret de Mar is great for family holidays…
The beaches families love
If you naturally gravitate towards golden sands and crystal-blue waters when on holiday, you'll find yourself relaxing on Lloret Beach in no time. This long stretch of sandy shore is clean, safe and spacious – making it a perfect spot for families. Play, swim and grab a bite to eat at one of the nearby restaurants, it's got everything you need for brilliant beach days out with the family.
Another firm favourite in Lloret de Mar is Fenals Beach, located just one bay over from Lloret Beach. Playa de Fenals is one of the quieter beaches, making it the place to go for a more peaceful day by the sea. Relax and unwind underneath the Spanish sunshine with your family, or dip into the calming warm waters of the Mediterranean. If you're seeking tranquility together as a family, you'll find it on the stunning shore of Fenals Beach.
Jet off to Lloret de Mar in the summer months (June to September) and you can make the most of both of these beautiful beaches, as they offer a FREE kids' club for your little ones to have fun in the sun ( located on the beach with instructors from 10:30 to 17:00 every day).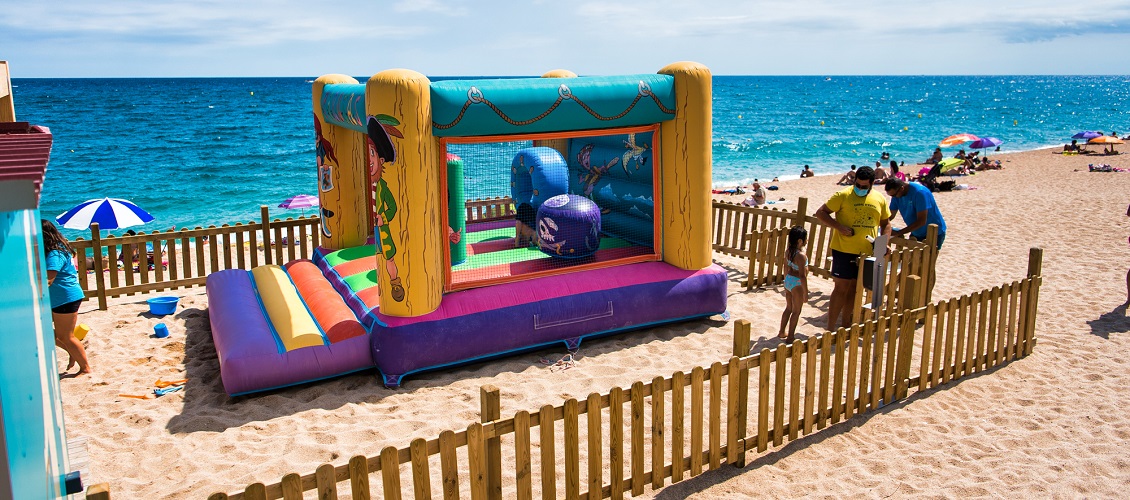 Family-fun activities
A family of swimmers? Love waterslides? Slip, slide and splash your day away at Water World in Lloret de Mar. From adrenaline-junkie mega slides to the rocky rafters to the family-friendly lagoon and kids zone – there's something for every family.
If you're a family who love an adventure, 'Lloret Adventure' offer an amazing variety of activities that suit everyone! If you're a fan of being in the sea, there's kayaking, watersports and diving for you. More of a daredevil? Bungee jumping might be what you're looking for. Those who love to explore can do so on quad bikes and e-scooters, or those with younger children who prefer a more laid-back yet fun activity can try out pitch and putt, or the 'Troll Adventura' adventure circuit for children from 4 years old!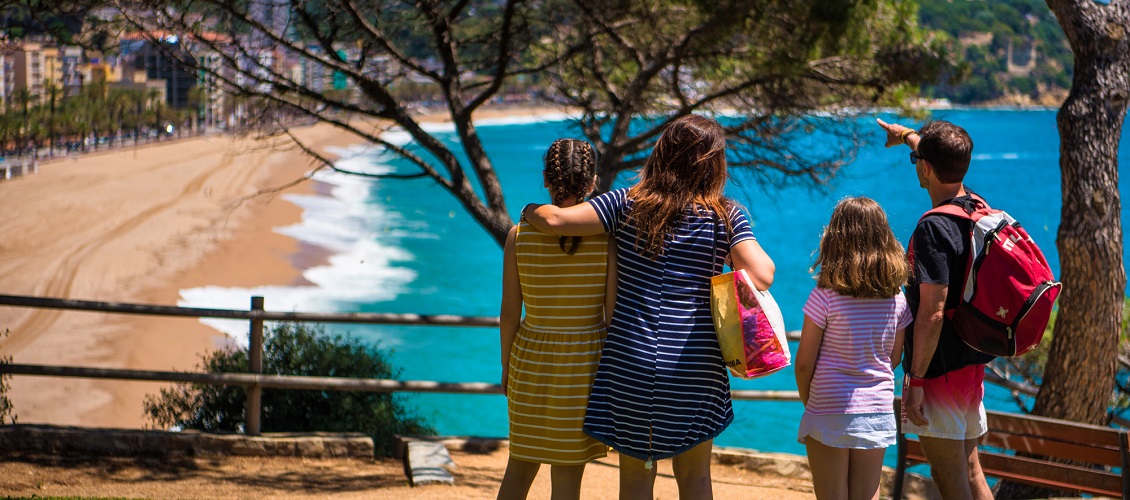 Waterpark hotels for families
Four-star fun for the whole family, the Rosamar Garden Resort is only a brief stroll from the beachfront and has all the entertainment you need within its grounds. Take your pick from the variety of pools and slides, let your kids go and have fun at the mini club (ages 4 to 7 and 8 to 15), or stick together to play games like table tennis and mini golf. Families love it at the Rosamar Garden and we can definitely see why!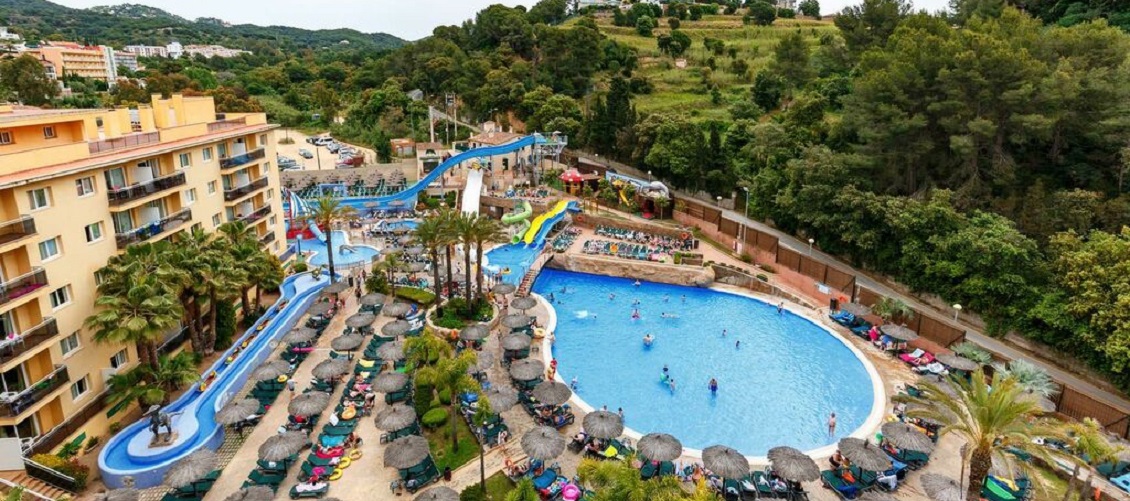 Guitart Gold Central Park Aqua Resort
Dip into one of the four sparkling swimming pools and soak up the sunshine at Guitart Gold Central Park Aqua Resort. This four-star pick has the slides, splash zone, animation programme and seasonal kids' club that you need for the whole family to have a fantastic getaway together. Even better, Playa de Fenals is only a 10-15 minute walk away!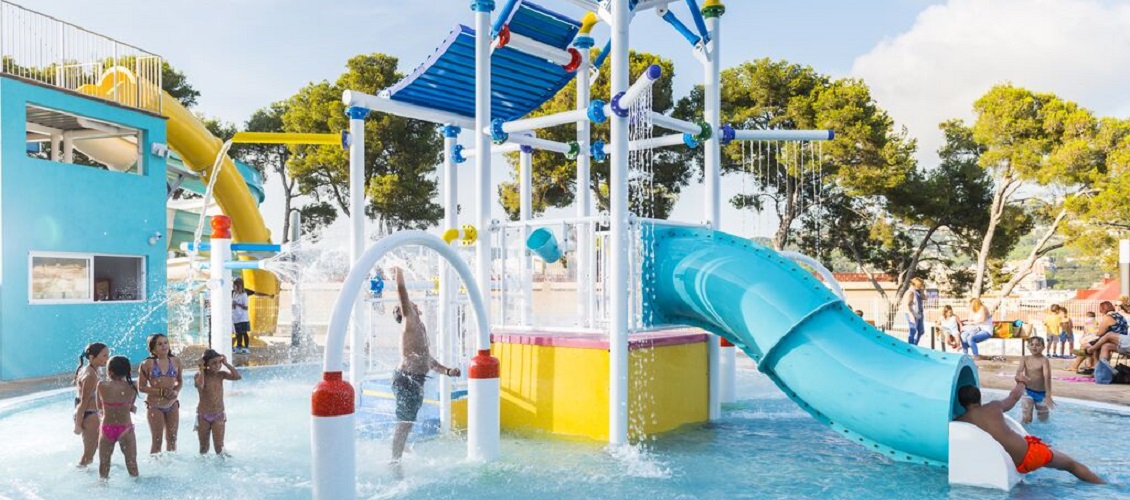 Comfortable accommodation with plenty to do, Evenia Olympic Resort offers four-star services and even has the option to book rooms with a 7-day pass to Water World included! Unwind by the pool, watch your little ones have fun at the splash area and get stuck into the animation activities and entertainment that's a hit with the guests. The stay at the much-loved Evenia is a guaranteed winner for the whole family.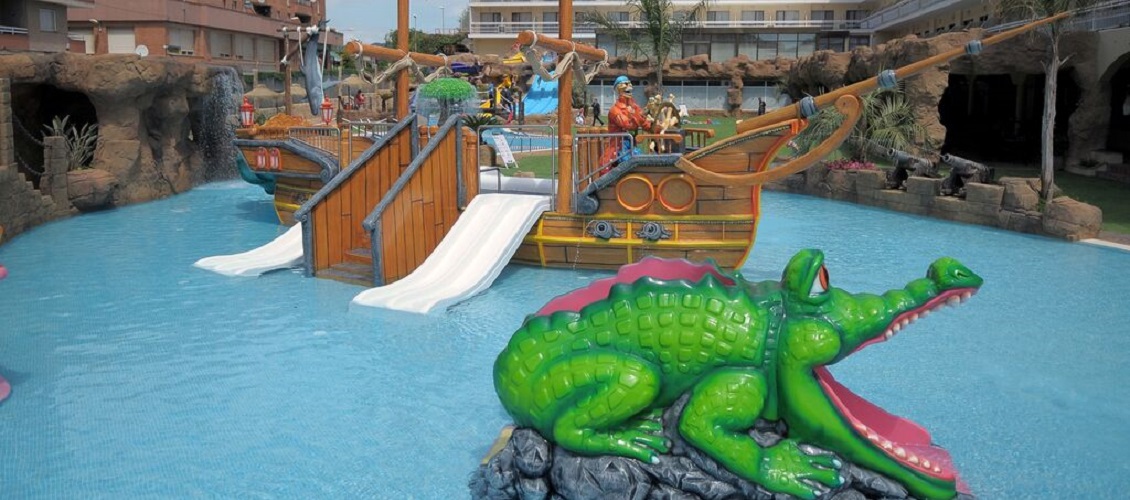 Featuring modern interiors and a colourful waterpark, the Best Lloret Splash hotel is a fantastic four-star hotel that's great for families. Explore the spacious outdoor pool area with slides and splash zones for children, as well as sun loungers for those who simply want to relax under the Spanish sunshine.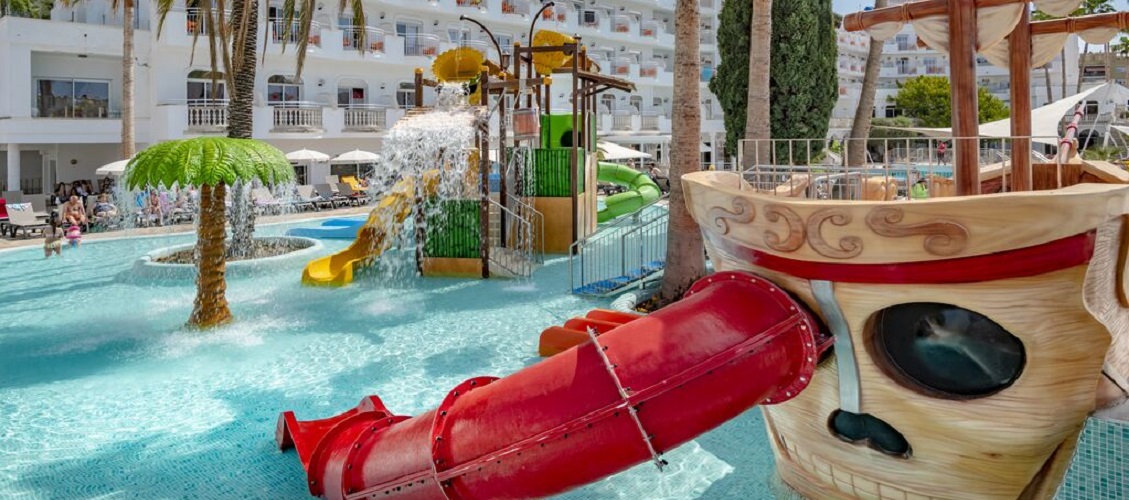 Relax by one of the outdoor pools or make the most of the nearby seasonal waterpark, the Gran Garbi Hotel is a four-star family-friendly hotel just a short stroll from the beach. With a seasonal mini club and comfortable rooms, this is a great choice for a family getaway.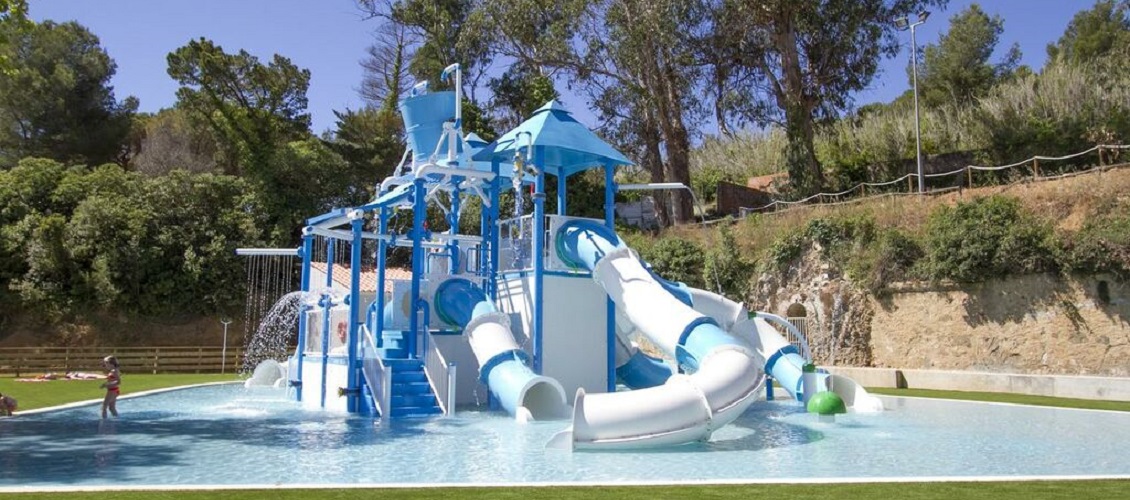 Enjoy bright, modern and spacious rooms at L'Azure hotel, a four-star stay with a spacious main pool, inviting rooftop pool and a splash area for little ones. Daytime and evening entertainment is offered at the hotel and adult guests can make full use of the relaxing on-site spa.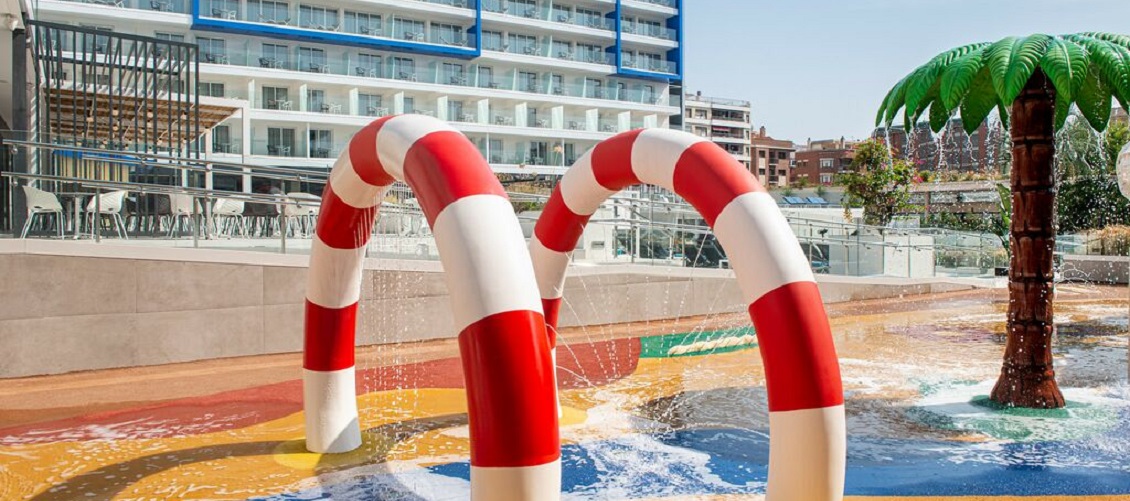 A four-star hotel in the heart of it all, the Alba Seleqtta provides simple yet comfortable accommodation in a perfect location. Find local attractions, bars, restaurants and the beach all within a stone's throw from the hotel. With facilities for all ages, the whole family will enjoy their time at the Alba Seleqtta.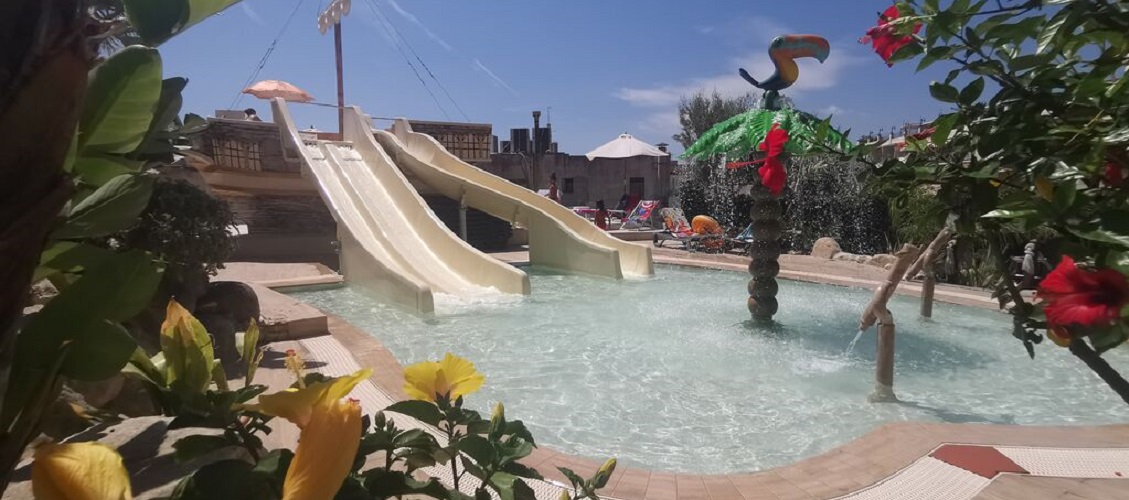 Only 350m from the beach, Fenals Garden hotel features a spacious outdoor pool area, Jacuzzi, sauna and a children's play area. Buffet-style meals are served at the hotel and the rooms are comfortable for a family stay.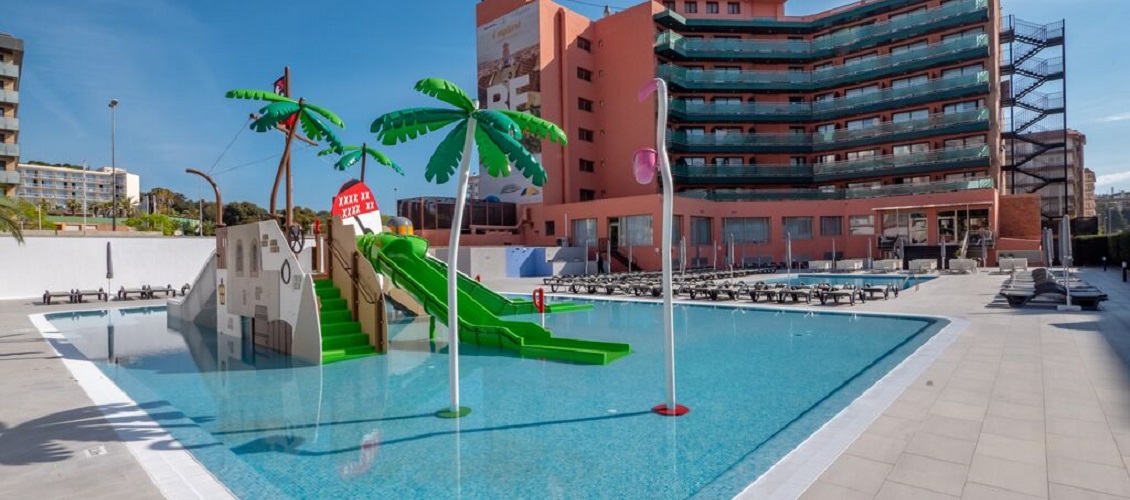 Dip into the outdoor pool, unwind on a sun lounger or make the most of the sports and entertainment programme at Costa Encantada Aparthotel. A mini club (seasonal), kids' playground and children's pool are also featured at the hotel for little ones to enjoy at this four-star family hotel.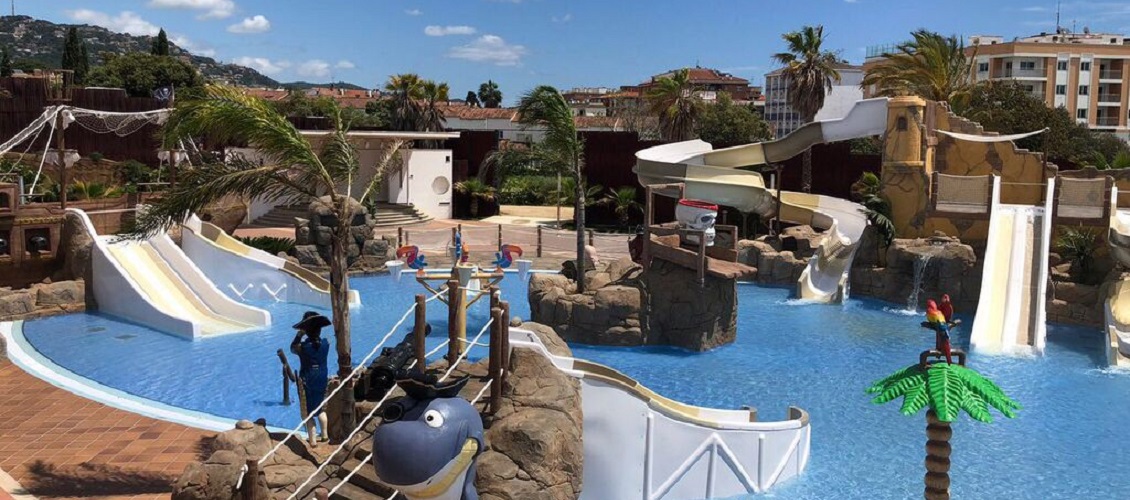 Seeking some sunshine? Check out our 2022 holidays.