What is there to do in Dubai for families? It's an age old question, isn't it? You've seen the pics, you've dreamed about the swanky 5-star hotels, but you're just not sure if it's for you and your mini-mes. Well, rest assured! Dubai is an absolute paradise for families that like to keep themselves busy, no matter your ages.
Families with infants
With an average of six people per United Arab Emirates household, it's no surprise to learn that Dubai is one of the most baby-friendly places to enjoy a holiday. You, and your little bundle of joy, will never be far from a smiling face or helping hand when in this Arabian paradise.
You'll love…
Dubai Aquarium & Underwater Zoo, a fintastic underwater adventure through the world's aquatic kingdoms.
Kite Festival, a visual treat, famous for its bright and detailed kites on display each year.
Dubai Fountain, a choreographed water and light show at the Dubai Mall.
Families with toddlers
Toddler tantrums will be a thing of the past with a huge selection of things to see and do in Dubai to keep those with the littlest legs entertained all day long. Whether you're travelling with certified sleepyheads or tiny adventurers, Dubai is a great getaway spot for young families.
You'll love…
Dubai Safari Park, an eco-friendly animal adventure featuring over 2500 animals and 250 different species.
Dubai Ice Rink, a winter wonderland located in Downtown Dubai.
Le Petit Palais, an indoor play centre designed like a tiny town, perfect for kids who are old at heart.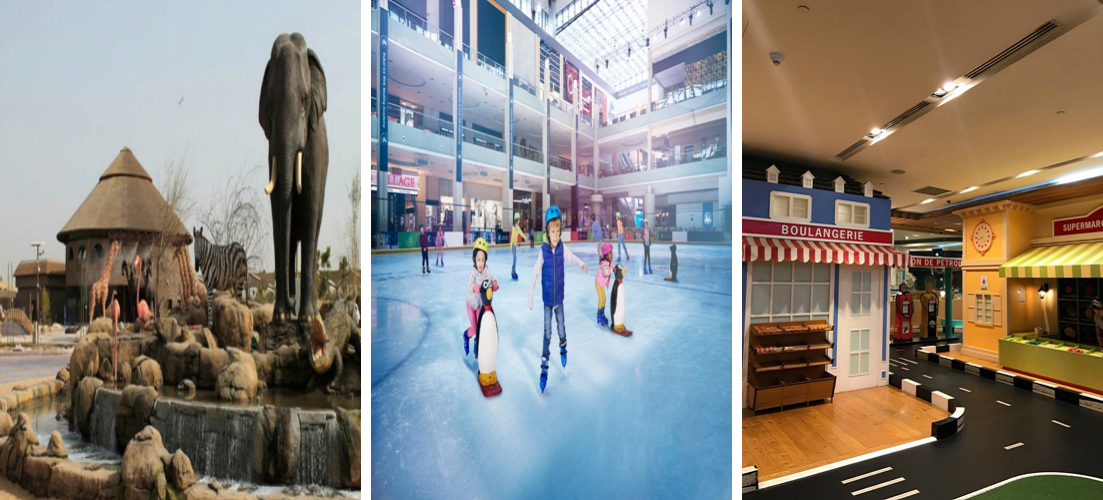 Families with children
If school's out, don't miss out on the chance to make some precious memories with a family holiday in Dubai with your little holidaymakers. With more to get involved in than you can shake a stick at, Dubai is one of the world's best destinations for intrepid families.
You'll love…
Dubai Parks and Resorts, a fantastical playground offering 3 theme parks and a waterpark in the heart of Dubai.
Kidzania, an interactive roleplaying experience for little kids with big imaginations.
Parkour DXB, an indoor freerunning paradise.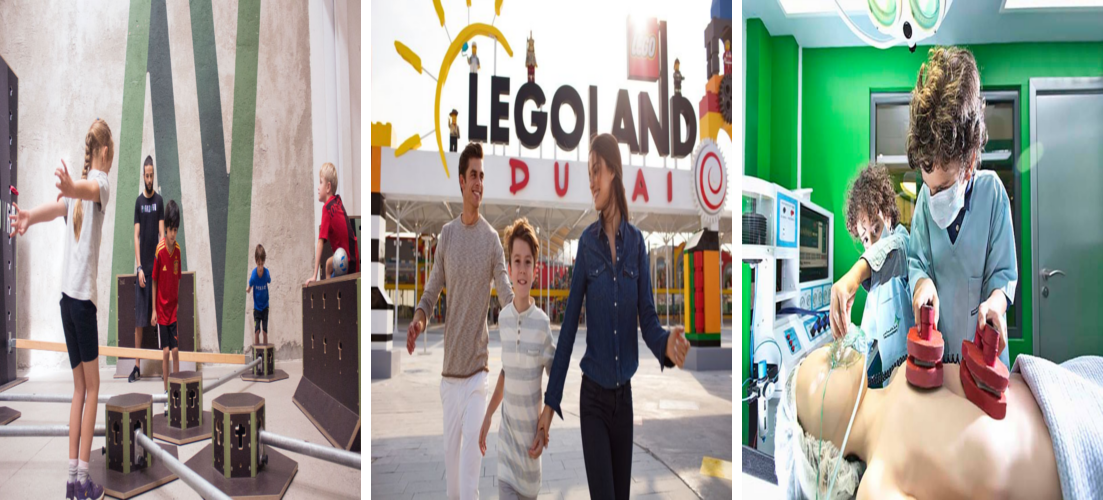 Families with teenagers
Notoriously hard to please, even teenagers going through their moody goth phase will be spoiled for choice on a Dubai holiday. Offering teen-friendly fun at every turn, there's no need to worry about how to keep your adults-in-training entertained on their holiday this year.
You'll love…
Hub Zero, a huge indoor entertainment park with plenty of interactive zones to keep gamers of all ages busy.
Atlantis Aquaventure Waterpark, a splashtastic day out featuring 170000m2 (that's not a typo) of waterpark.
Tee & Putt Mini Golf, a twist on an old favourite with 18 holes worth of glow in the dark fun.
Families with big kids
Okay okay, we know they're technically adults now but, let's be honest, they'll always be your kids. And just because they're no longer kids, that doesn't mean you have to throw out the idea of enjoying a fun-filled family holiday in the sun together.
You'll love…
Tao Spa Dubai, a wonderfully relaxing Asian spa and beauty experience.
Hysteria, an interactive haunted house experience that will push you to the limits of fear.
HintHunt Dubai, a cunningly craft escape room experience in the heart of Dubai.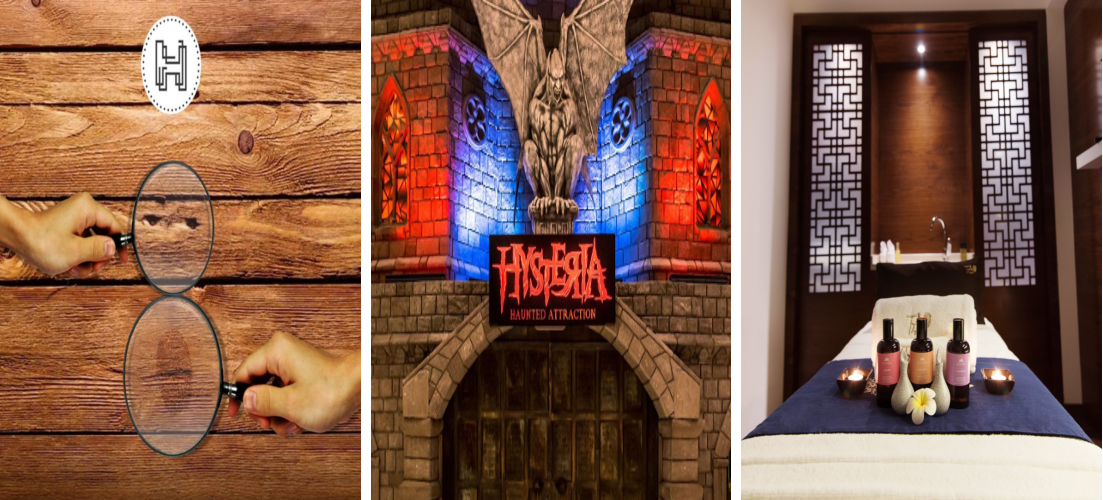 Can't wait to check out Dubai? Head on over to our Dubai collection today…