This is a guest post written by Elodie Bryden-Smith as part of her work placement with On the Beach.
It's that time again, when everybody is starting plan and book their holidays for the rest of the year. We've been considering which destinations are the best for a family-friendly stay and we've found that Agadir is great for families.
Agadir at a glance
Agadir is located on the southern coast of Morocco and has become one of the country's most popular destinations for enjoying that much needed sun and sand. The hottest months are July and August with an average temperature of 26°C and an average sea temperature of 21°C – sounds good right? Also, as it's only four hours' flight from London Airport, it's an easy-to-reach destination to create new family memories in – here's our pick of activities and attractions that make Agadir great for families.
Family-friendly hotels in Agadir
When it comes to family-friendly hotels, Iberostar Founty Beach is a great choice. This four-star resort has two swimming pools, a private beachfront, a kids club and plenty of sports facilities to keep everyone entertained whilst staying in the resort. It also provides a variety of entertainment programmes, including games and competitions that take place during the day and shows in the evenings.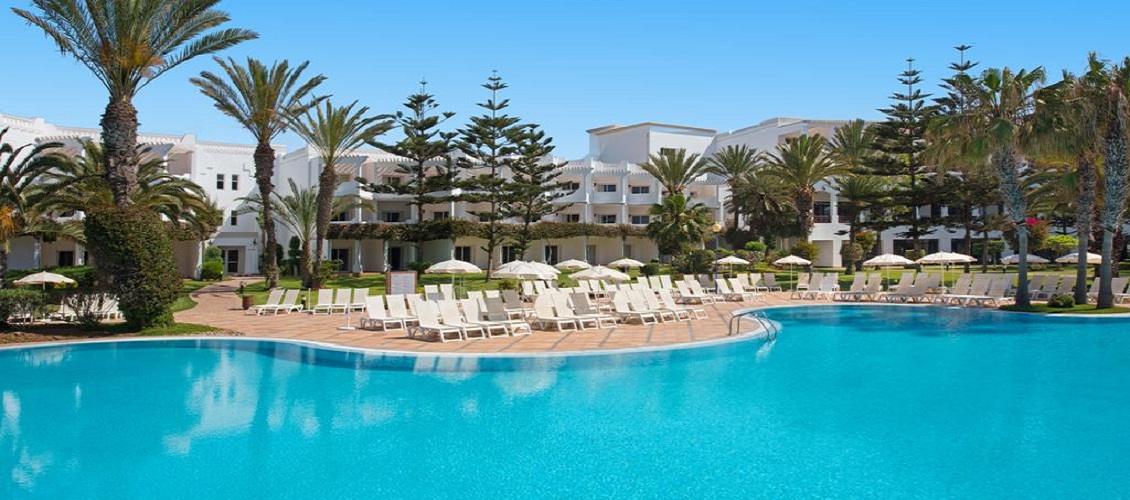 Another great option for families is the Eden Andalou Suites Aquapark & Spa. This five-star resort has four swimming pools and a waterpark including high-octane slides, a pirate-themed splash park and a lazy river. Also, an animation team, with daytime activities and evening shows plus a kids club. It provides a little something for everyone and is the perfect place to make new memories as a family.
Agadir Beach
Perhaps we should start with the beach. Agadir Beach is perfect for beach-lovers and is one of the largest in Agadir. At 10km long, there is plenty of room for you and your family to find a quiet and secluded spot to make the most out of a beach break. There's plenty of fun activities on offer too, including jet skis, quad bikes, horse and camel rides, and a little tourist train which proves extremely popular with the young ones. After a day at the beach you can head over to the seafront promenade, where you will find lots of cafes and restaurants serving up the traditional Morocco specialities – did someone say couscous?
Atlantica Parc
Atlantica Parc is considered one of the best water parks in Morocco. It offers a little something for everyone, whether you're a thrill seeker who enjoys trying out every single waterslide in the entire park or you prefer more a relaxed day out. There are plenty of sun loungers to get cosy on and you can even take advantage of the poolside service for snacks and drinks whilst you soak up the sun. Waterparks have to be the most exciting thing about a family holiday, right?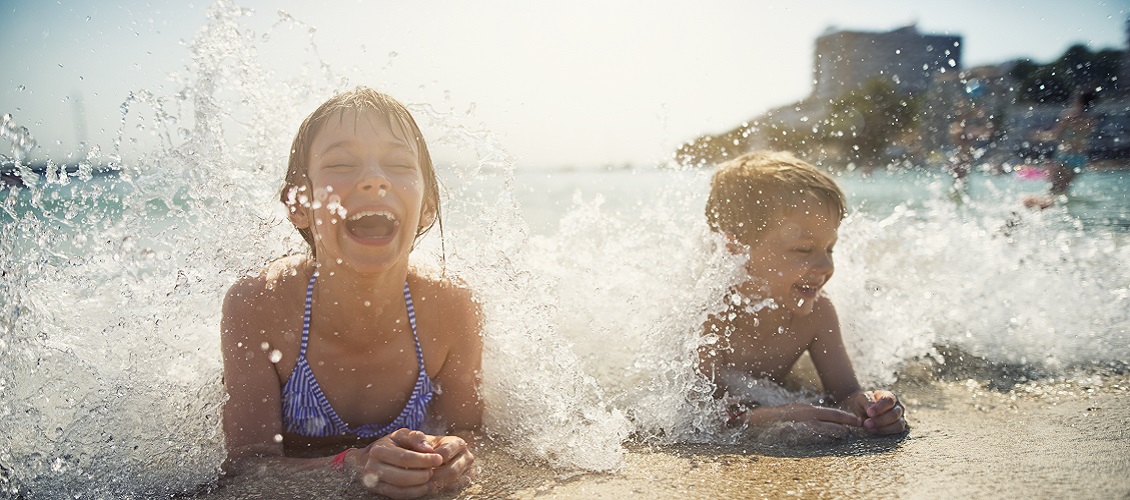 Croco Parc
Agadir's Croco Parc provides a day out for the whole family. A nature reserve home to 300 crocodiles, as well as many beautiful botanical gardens, children will love the many different playgrounds, works and educational shows that a provided by the park. During your visit here you will receive the opportunity to observe some of the most dangerous reptiles and even gain the advantage of actually seeing how the staff manage to feed these awesome animals – by using only a small fishing rod!
Souss-Massa National Park
Alternatively, take a trip to Souss-Massa National Park and discover Agadir's natural side. Located just south of Agadir city, Souss-Massa is a protected stretch of coastal land that is filled with endless beaches, sand dunes, cliffs, cultivated fields and it is simply thriving with an unlimited range of bird species – it's simply the perfect place for nature-lovers! Even if birdwatching doesn't interest you, it's still a lovely family day out to spend in the peaceful nature reserve.
Surfing
Agadir is the most popular part of Morocco for perfect surfing conditions. Attracting surfers from all across the world, there are various surf schools throughout the city of Agadir that can provide lessons for those who may be inexperienced or those who perhaps want to brush up on their skills. If you have older children this will be an especially great hit! Some surf schools will even cater for younger children. In particular, the Taddanga Surf School welcomes everybody with the opportunity to ride the waves.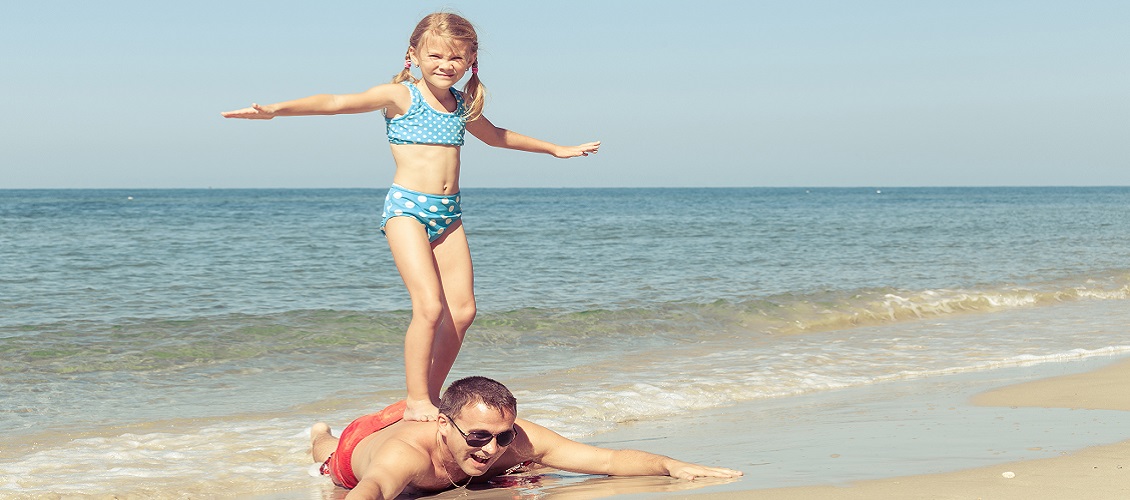 Jardin aux Oiseaux
Visit Jardin aux Oiseaux, which is a free botanical park in the centre of Agadir. Here you can discover not only thousands of different birds but also a small zoo that has a range of different animals for children to see, including, monkeys, wallabies, goats, llamas and many more! Children can experience directly feeding the animals and also they can enjoy the extended play area.
Ferris wheel of Agadir
The ferris wheel of Agadir – also known as La Grande Roue Agadir – is located near the coast. From the cabins of the wheel, you get the opportunity to see an impressive view over the whole city of Agadir and its never-ending beaches. Maybe visit the city in the evening for a spectacular sight. Visiting after dark will enable you to see a brightly lit up Agadir or alternatively get there in time to admire the dazzling sunset.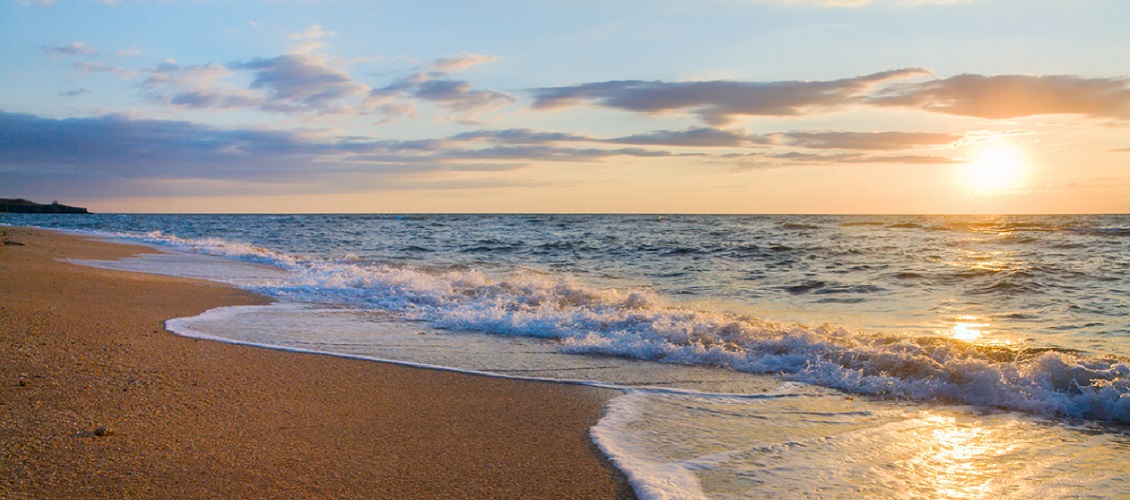 Local markets
Local souks and markets in the centre of Agadir are a great place to visit if you're a family that loves to shop! And also if you love seeing and collecting local crafts. In particular, Souk El is a buzzing market offering various clothes, local crafts, food and drink. With very enthusiastic shopkeepers, don't forget to negotiate the price – it's part of the fun right?
Le Petit Train
Why not see the sights of Agadir by Le Petit Train? This is a good way to see the city of Agadir and is a little cute train that takes a 35-minute trip around the city. Simply the image of the train is enough to excite your little ones. And also, for adults, it's a nice way to sit back, relax and soak up the sights whilst your young ones are kept happy and entertained.
Check out more of our family-friendly holidays here…