So you're a family of five. Two strapping boys and the world's most energetic super-girl run circles around you daily.
You wouldn't have it any other way, though. Keeping them happily entertained is a welcome challenge. These guys need speed, adventure, novelty and a bit of sunshine every now and then – so when it comes to choosing where to go on holiday, PortAventura World in Costa Dorada comes up tops.
A theme park with zillions of rides, restaurants, entertainment shows and sports opportunities, PortAventura World leaves nothing wanting for energetic kids. Waterpark? Check. Cirque Du Soleil? Check. Ferarri World? Coming soon… There's plenty here to fill days and days of endless fun.
All the grown-ups need to think about is deciding where to stay…
We say: stay at one of the hotels within PortAventura World itself.
Why stay at PortAventura World?
Make the most of your stay. You can practically roll out of bed and onto a roller-coaster, leaving unnecessary travel time and costs behind. No more "are we nearly there yet?" and sweaty, rucksack-laden coach journeys.
It includes unlimited entry to the park. Cost-efficiency at its finest. If you stay at an in-resort hotel you can also get your mitts on discounted tickets to the Caribe Aquatic Park. Splashed it.
Everything is within an arm's reach. With a range of a la carte restaurants, eateries from around the world, and quick-stop take-away joints, the food is an attraction in itself. Pop to the gym afterwards if you fancy it. I'd rather go for a massage in the spa, mind you.
You have a choice of hotels to stay in. It's not as though there's only one option, bursting at the seams with families who had the same idea. No. There'll be a brilliant hotel with your name on it. Why not take a look?
Under 2s stay free! And children aged between 2-12 years old have a discounted hotel stay rate.
Where to stay – The Hotels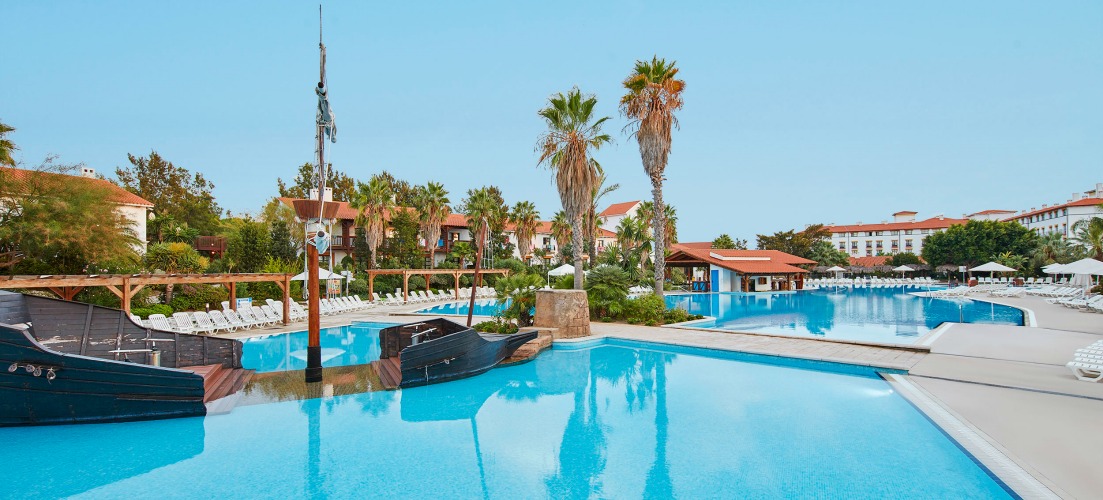 Mexico's calling. Hotel El Paso is PortAventura's answer to Mexican charm and authenticity. Standard rooms overlook the lovely gardens and accommodate 4 people… so you better decide in advance who gets the top bunk. Tex-Mex food is a nearby; although you're more than welcome to stray from the theme and eat international fare at Merida restaurant next door.
PortAventura Hotel PortAventura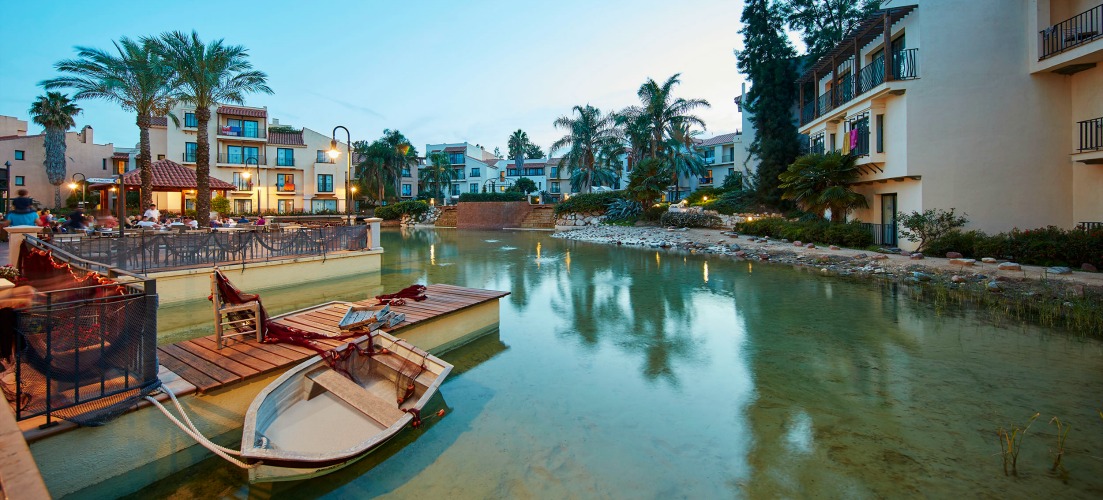 Hotel PortAventura has a Mediterranean flavour. Literally – head over to Buffet del Port, or Port Regata (a la carte) for delicious tastes of the Med. Rooms are located in lovely cottages dotted around. There are two different room types; standard rooms are classically decorated, or you can keep the kids animated with a Woody & Friends Room… including a free children's' gift.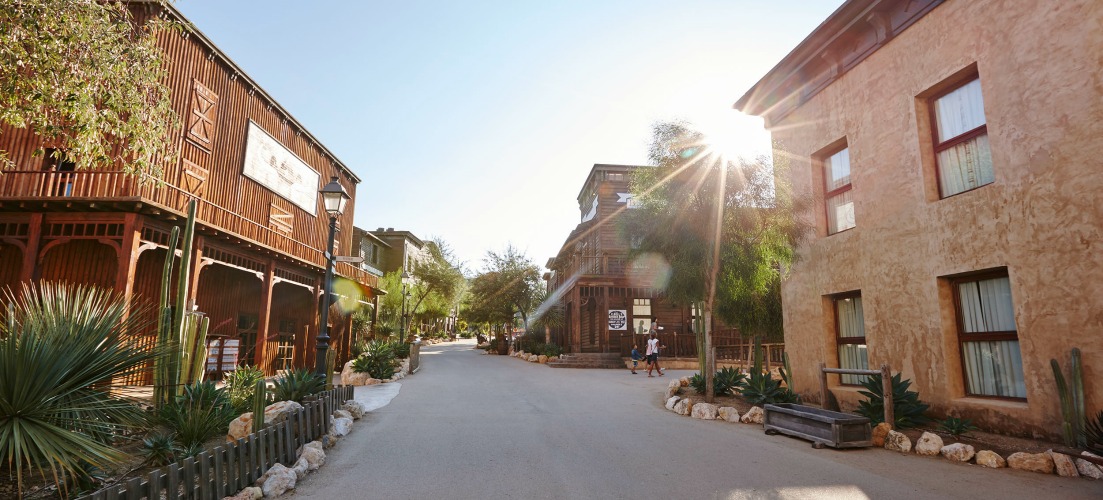 The Wild West meets modern standards at Hotel Gold River. Enter the saloon, scuff your heels by the steam-train and stretch those fingers before taking a bite out of your River Bar burger. Or for a taste of the high life the Grand Opera calls, a restaurant with a posher menu. The rooms are bright, airy and full of character… Hint: for an extra dash of drama, opt for a River Bungalow Room which bring the theme to life.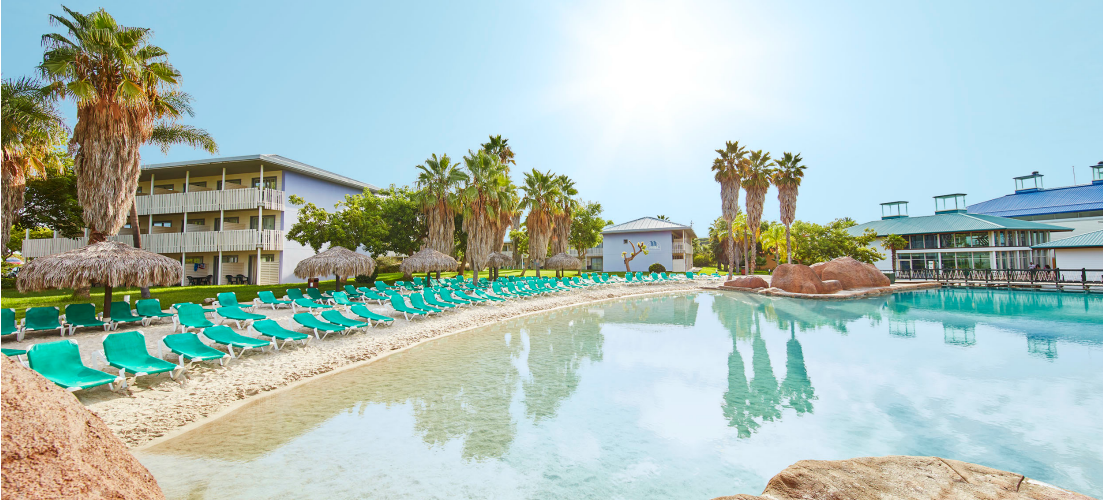 Turn up the temperature at PortAventura's Caribbean-themed hotel. Home to Europe's largest white sand swimming pools, this is where you find tropical vibes in the middle of the Costa Dorada. The Salsa Cafe serves refreshments by the sand, or you can board El Tinglado pirate ship (okay, it's more like a bar than a ship) for some drinks in the evening.
For more information and to book a PortAventura holiday, visit here.