So you've heard of a horoscope, but have you heard of a hol'oscope? It's essentially the same thing, but instead of telling you whether you'll meet your soulmate or discover a new career path, we'll tell you which holiday destination is made for you…based on your star sign. Simple, really. And if you're asking 'why?' then, first of all – rude, and second of all – our very extensive research shows that nearly 3 million Brits would book their next holiday based on their star sign, and a whopping 9 million have done so already! We're just giving the people what they want. So, we've teamed up with astrologer Kerry Ward to tell you which beach destination you should visit next, according to your star sign. Don't blame us, blame Mercury retrograde…
Don't know your star sign? Scroll to the bottom for our star sign guide.
ARIES – Jamaica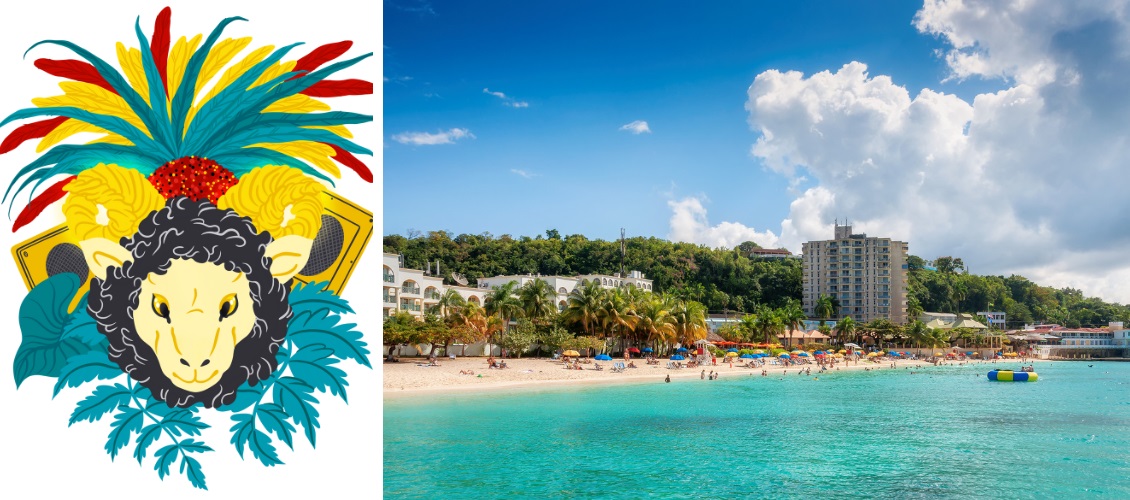 Aries are known for being a passionate fire sign, so it's no surprise that the rum, reggae and general party atmosphere of Jamaica come out on top for you lively lot. Plus, it's home to 50 different beaches (including the appropriately-named Seven Mile Beach), a year-round tropical climate, loads of festivals and stunning waterscapes – so you can snorkel, raft or swim your way around. Have at it.
TAURUS – Dubai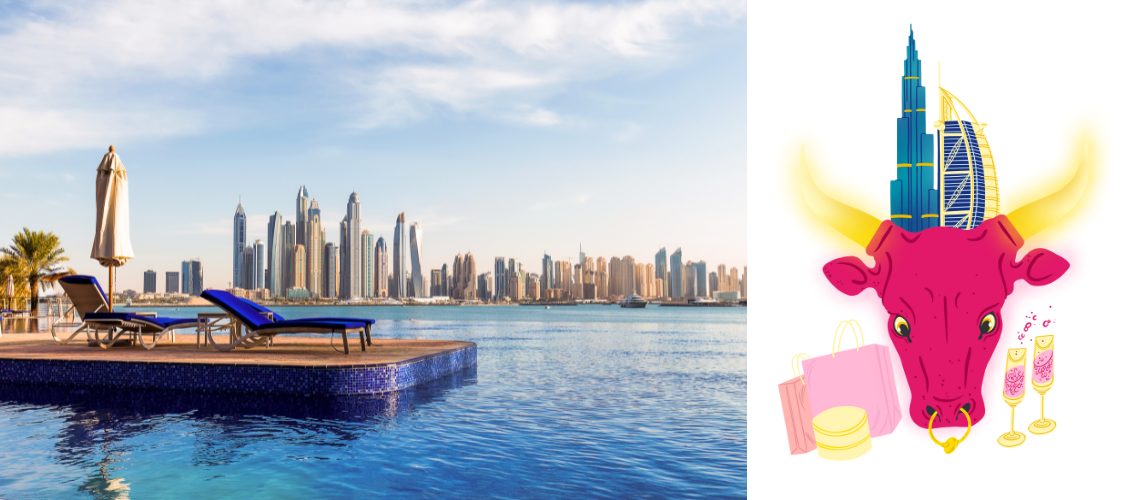 Taureans, you guys are ruled by Venus – the planet of indulgence and luxury – and where better than Dubai when it comes to all things luxury? Bigger is better in this UAE gem, combining glam city life with sandy beach days. As a Taurus, you unashamedly like being spoiled and pampered, so we recommend an all-inclusive holiday to really seal the deal. If a holiday packed with shopping, eating and celeb-spotting sounds up your street, then Dubai is the one for you.
GEMINI – Ibiza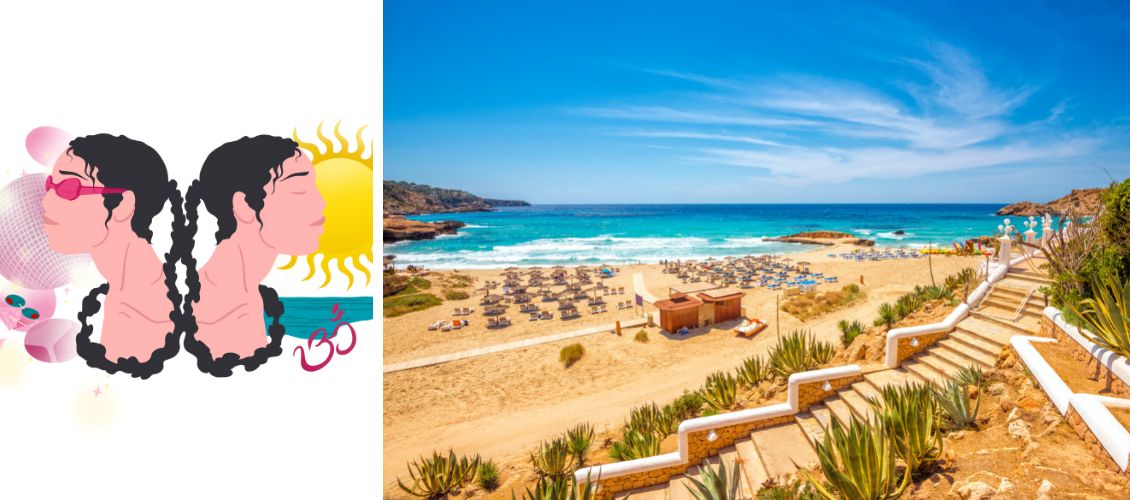 Just like the infamous zodiac twins, Ibiza has two sides to its personality. The lesser-known beaches, yoga retreats and quiet villages are perfect for a more chilled vibe, but Ibiza's nightlife is where you can really let your hair down and give your inner party animal chance to shine. If there's one thing we know, it's that you've got absolutely no chance of getting bored here – and we know you Geminis like to stay entertained. From all-star pool parties and adventure parks to a history-packed Old Town, whatever mood you're in, there's always something to tickle your fancy in this Balearic beauty.
CANCER – Majorca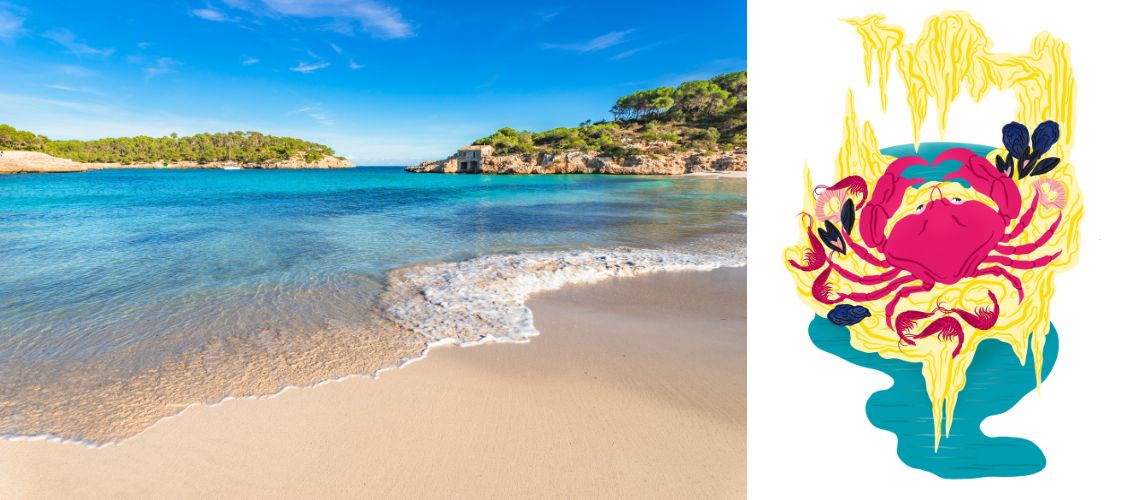 Cancers are empaths, so you need a beach sanctuary. Somewhere not too far away where you can curl up with your loved one…or a good book. Well, we know just the place. Majorca. Its rural towns, scenic vineyards and sheltered beaches are perfect for simply kicking back and relaxing. We found that beach holidays are the number one choice for 40% of Cancers, and if there's one thing that Majorca knows all about, it's a flipping good beach. Grab your flip-flops.
LEO – Barbados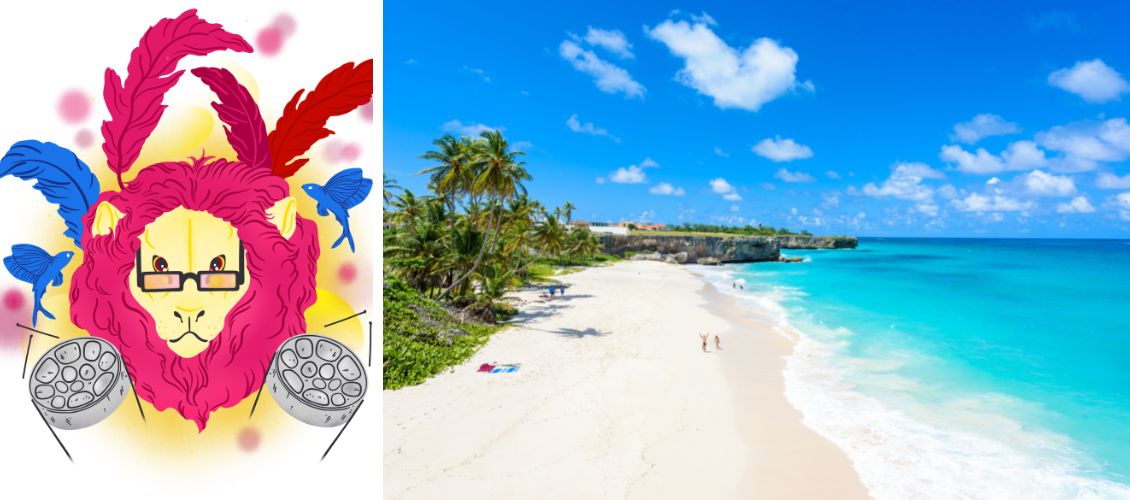 Bold, regal and all about the spotlight – that's a Leo all over. You like to feel like a celebrity, so why not holiday in a destination that's well-loved by some of the most famous celebs around, from Oprah and Rihanna to Justin Bieber?! That's right. We're talking about Barbados! Whether it's swimming with turtles, surfing the waves or dancing the night away at one of the reggae festivals, there's always room for you to be the star of the show in this Caribbean gem.
VIRGO – The Algarve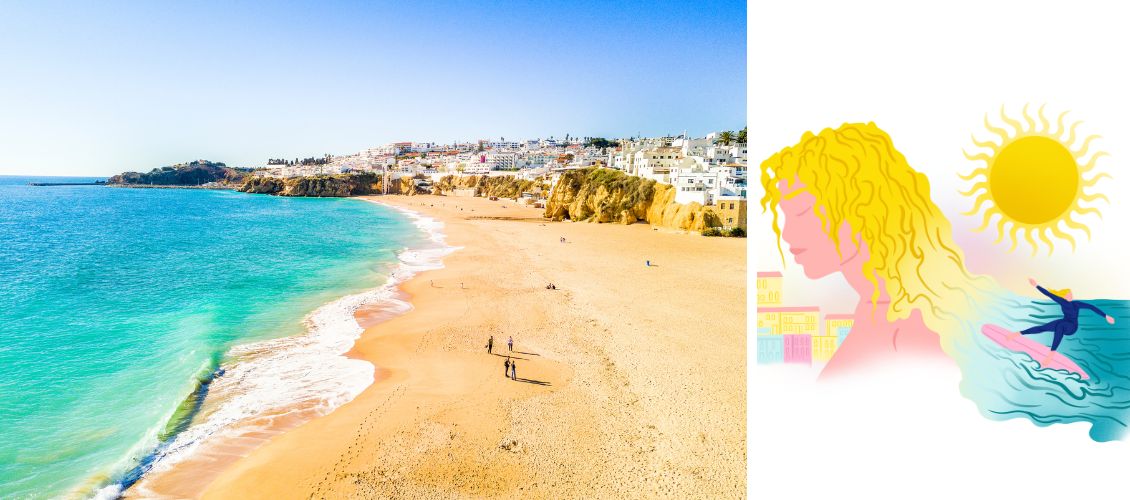 Virgos, you lot are ruled by Mercury, which – in short – means…you get bored quickly. You like your days to be filled with options – you're not looking for a one-trick-pony of a holiday destination. That's why we think the Algarve is perfect for you. Whether it's a dolphin-watching tour, zip-lining through the East Algarve or exploring the clifftop paths – there's never a dull moment here. You've got just as much chance of soaking up history in the picturesque towns as you have of getting your surf on in the water. Chills and thrills – it's got it all.
LIBRA – Benidorm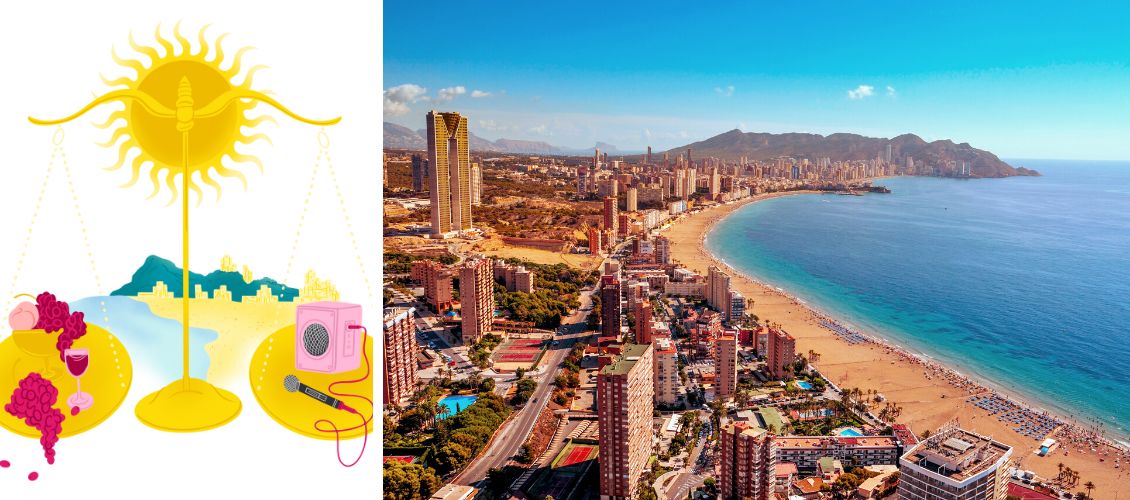 Laidback Libras, we've got an absolute classic for you. Benidorm. You like to chill out but still have that all-singing, all-dancing great value to your holiday. We're talking all-inclusive dining so your meals, snacks and drinks are sorted (you'll barely need to lift a finger), and a great night scene so you never have to venture too far to get to a karaoke bar. That dramatic rendition of Bohemian Rhapsody you've been saving? Now's the time. From taking in the sights of the Old Town to filling your boots with all the Spanish tapas – Beni's got a bit of everything.
SCORPIO – Lanzarote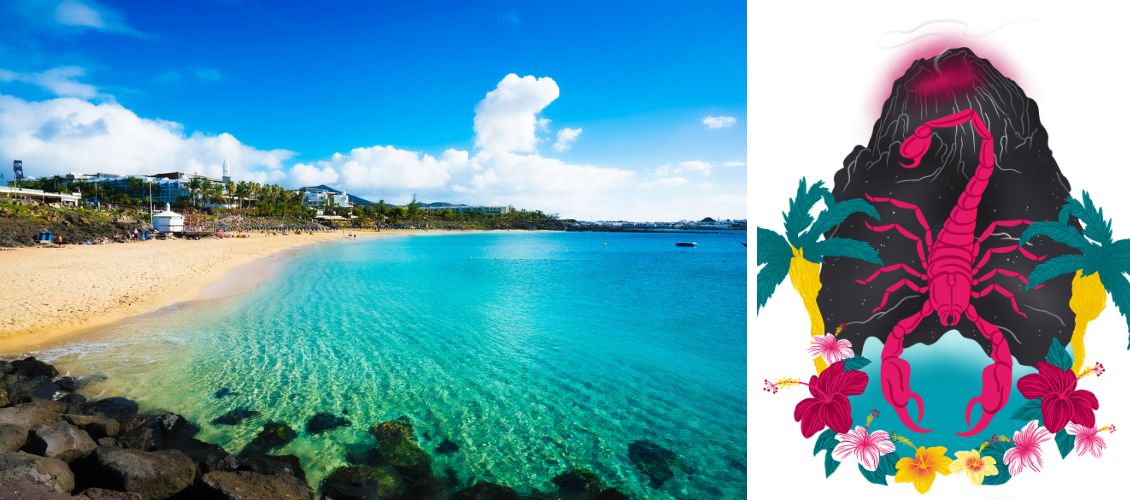 Scorpios are equal parts fearless and curious – and boy, have we got you covered. This star sign is ruled by Pluto – God of the Underworld – so it seemed only fitting to recommend Lanzarote, a destination blessed with tons of scenic landscapes and caves. This volcanic island is just dark and mysterious enough to keep a Scorpio satisfied, whilst still delivering on all the features that make up a classic holiday, including year-round sunshine and great beaches.
SAGITTARIUS – Antalya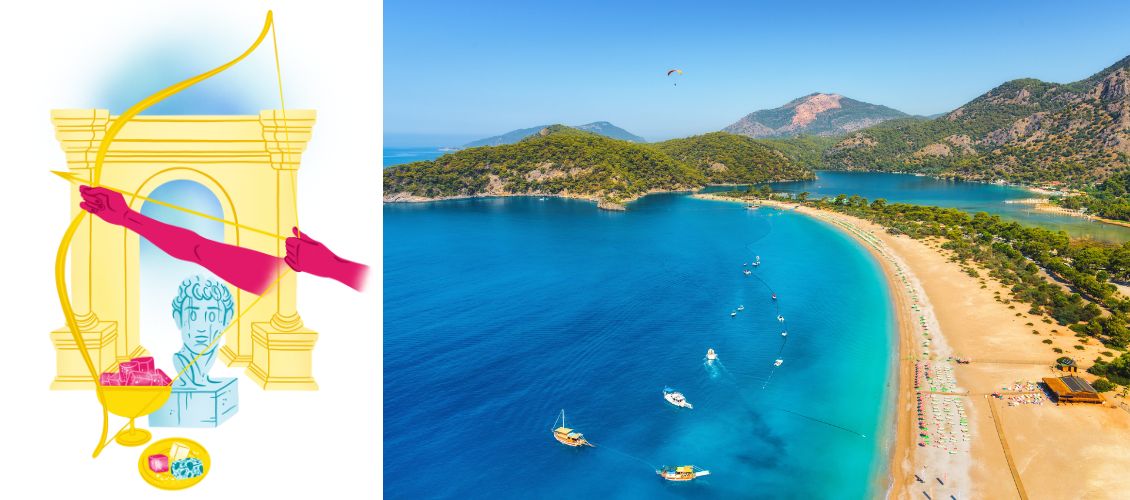 Jet-setting is just part of the Sagittarius lifestyle. You're always itching to explore, and Turkey is bursting with activities to keep you occupied. Not to mention, the birthstone for Sagittarius is turquoise, and Antalya is quite literally known as the Turquoise Coast, thanks to the colour of the sea. Fitting, right? This action-packed region has a bit of everything – history, scenery and hustle and bustle (yes, we're talking about the yacht-filled harbour), so there's plenty to do before you finally collapse on your sun lounger.
CAPRICORN – Barcelona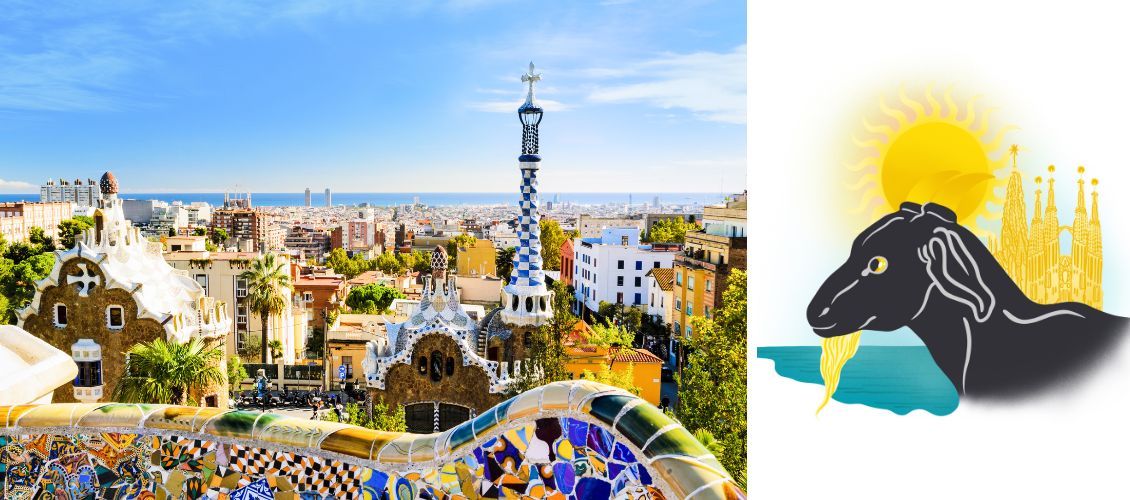 Capricorns are hardworkers, and always on the go. Even when you're on holiday you like to keep moving, so a beach holiday combined with a city break is the perfect fit for you. And where other than sunny Barcelona? This culture-packed city has plenty to explore, from the palm-lined Las Ramblas boulevard, to cable car rides and the iconic Camp Nou, for the football fans. Keep your camera handy, because there are so many incredible viewpoints here that you'll spend most of your time snapping photos. That's before we even get onto the traditional little tapas restaurants where you can grab a bite, and the sandy beach where you can lay down a towel. Perfect combo.
AQUARIUS – Tenerife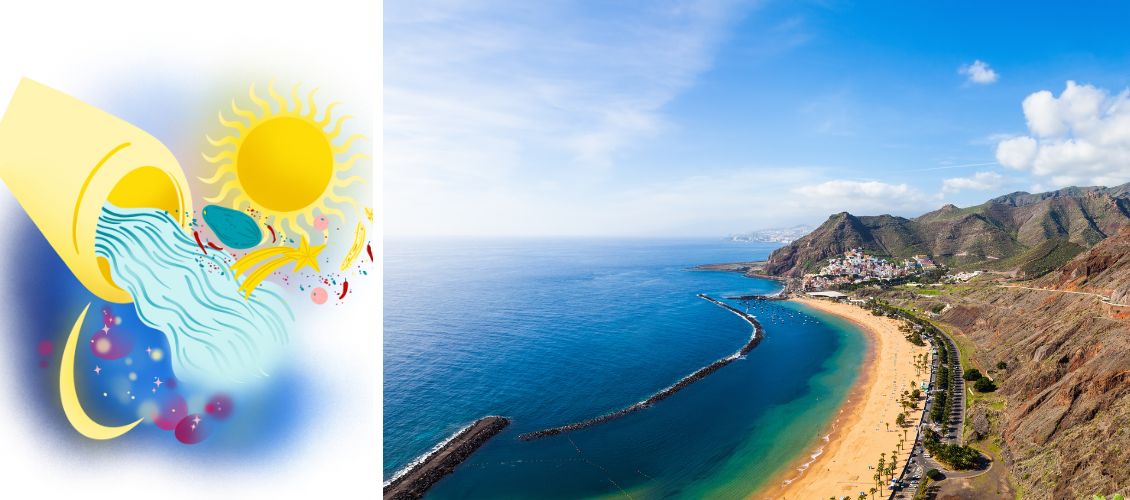 Simply put, Aquarians like to live large. You like to keep busy even during your 'downtime', so you need a big destination with plenty of excitement. We think Tenerife is just the ticket. It's the largest of the Canary Islands, lined with golden beaches, action-packed resorts and volcanic landscapes. Spend your days exploring bustling markets, making a splash at Siam Park or even hiking up one of the rugged mountains, and then swap your walking boots for dancing shoes as you explore Veronica's Strip – home to neon-lit bars and clubs.
PISCES – Florida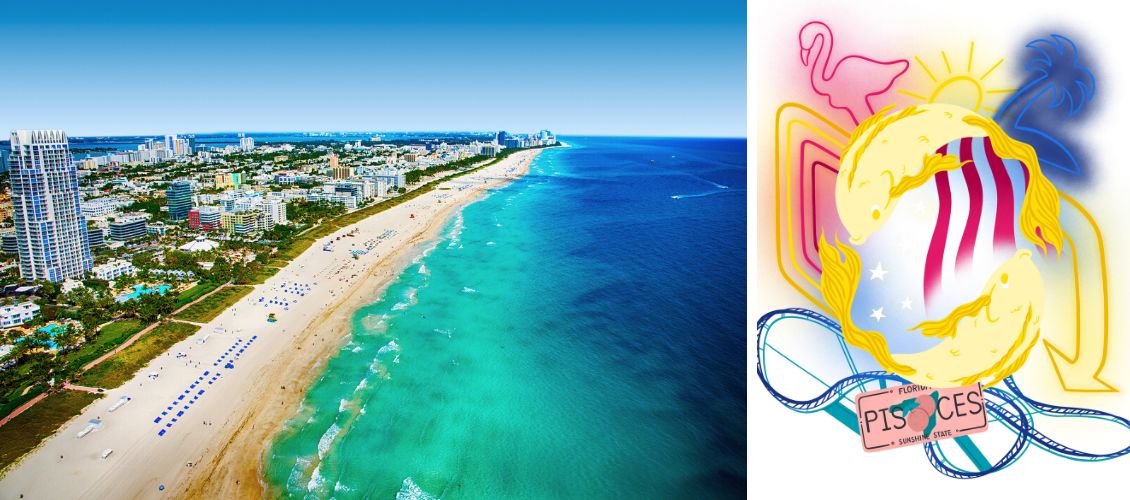 Young at heart with an imagination that just won't quit – that's Pisces to a tee. That's why we recommend Florida. With its waterparks, beaches, weird and wonderful museums and theme parks, a holiday here is…quite literally…a rollercoaster. The Disney-themed attractions are perfect for keeping that magical nostalgia alive, and the art scene (particularly the Underwater Museum of Art, which is exactly what it sounds like!) is just what a Pisces needs to channel their curious and creative energy. America, here we come.
Star sign guide
When's your birthday?
20th January – 18th February – Aquarius
19th February – 20th March – Pisces
21st March – 19th April – Aries
20th April – 20th May – Taurus
21st May – 20th June – Gemini
21st June – 22nd July – Cancer
23rd July – 22nd August – Leo
23rd August – 22nd September – Virgo
23rd September – 22nd October – Libra
23rd October – 21st November – Scorpio
22nd November – 21st December – Sagittarius
22nd December – 19th January – Capricorn
If all that has you itching to book next year's jolly, then we've got good news. You can bag yourself FREE FAST TRACK on your 2023 holiday. You're welcome.