There's always something happening on the Maltese Islands. Whether you're a music lover, a history buff or just love to relax on the beach, Malta is the place for you. Here are our highlights of what's on over the next year…
Music
Valletta International Baroque Festival
This prestigious music festival, which takes place over two weeks in January, sees a huge number of musicians and ensembles perform in 13 different venues across 26 different events. The event began in 2013 and has taken place every year since, celebrating Valletta as a baroque capital city.
Lost and Found
If you're a big fan of dance music, there's no doubt that you will have heard of the electrifying Lost and Found, hosting by Radio 1's Annie Mac. The 2017 line up saw appearances from Armand van Helden, Jamie Jones and Giggs, while more big names are expected to be announced for this year's event.

Culture
Birgu Fest
Birgu is one of Malta's oldest cities so it's no surprise that this event was originally intended to showcase the beauty of the city's architecture. During the event, the lights in the city are turned off and thousands of candles line the street. Museum entry prices are lowered and venues of interest are opened to the public.
Carnival
The annual carnival rolls into town for five days in February. Expect colourful floats, extravagant costumes and some late night partying. The main action takes place in Valletta, although you will find festivities taking place in smaller towns across the island. Paceville is the place to be once the sun sets as carnival-goers dance until the early hours.

Sport & Film
Valletta Film Festival
Scheduled to take place from 8th-17th June 2018, Valletta Film Festival is not to be missed. The annual event screens over 40 feature films and 25 short films across various venues. Panel discussions, master classes and free screening also take place during this film-lovers haven.
Rolex Middle Sea Race
Beginning in the beautiful waters of Valletta Harbour, The Rolex Middle Sea Race takes place in October 2018. The event attracts over 100 yachts with sailors who are vying to travel around the island of Sicily and back to the harbour in the shortest time possible. Once you've waved the yachts off on their journey, spend some time exploring the harbour and its mix of restaurants, shops and Saint Elmo Bridge.

Valletta: Capital of Culture 2018
After being selected as European Capital of Culture for 2018, preparations are well underway for what promises to be an unforgettable celebration. The city of Malta's three UNESCO World Heritage Sites and boasts a huge 320 monuments.
The narrow and quirky streets are lined with churches, palaces and museums just waiting to be explored and with a number of special events lined up, you'll have a great time in Malta, no matter when you choose to go.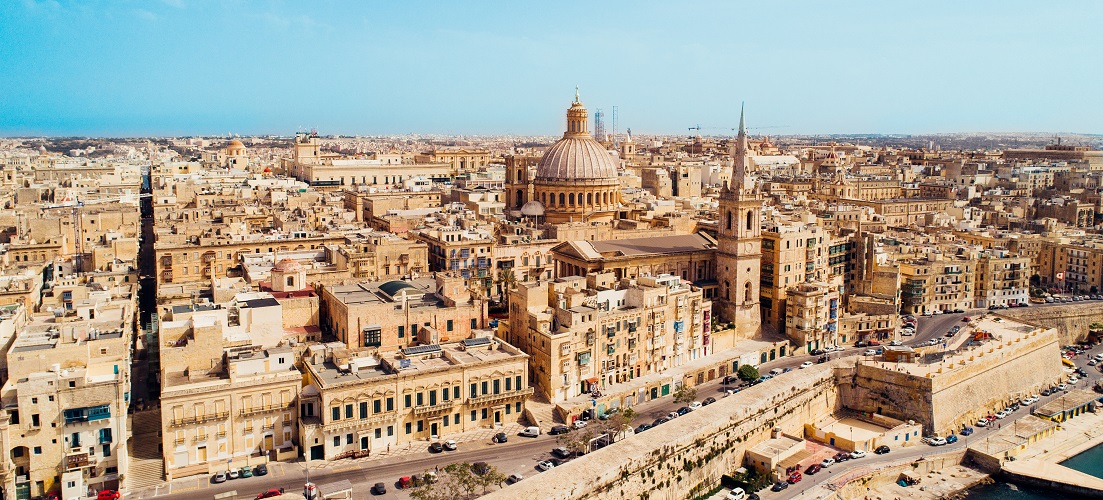 Browse through our Malta holidays