Got a holiday coming up? Or are you thinking of booking a last-minute escape? First things first, the airport is still the gateway to your dream beach holiday – that will never change. With so much uncertainty over the last few months however, it's understandable if you're unsure what to expect at the airport. We've investigated the new measures at the UK's major airports, and discovered that – although there are some noticeable differences – the exciting holiday feeling is here to stay.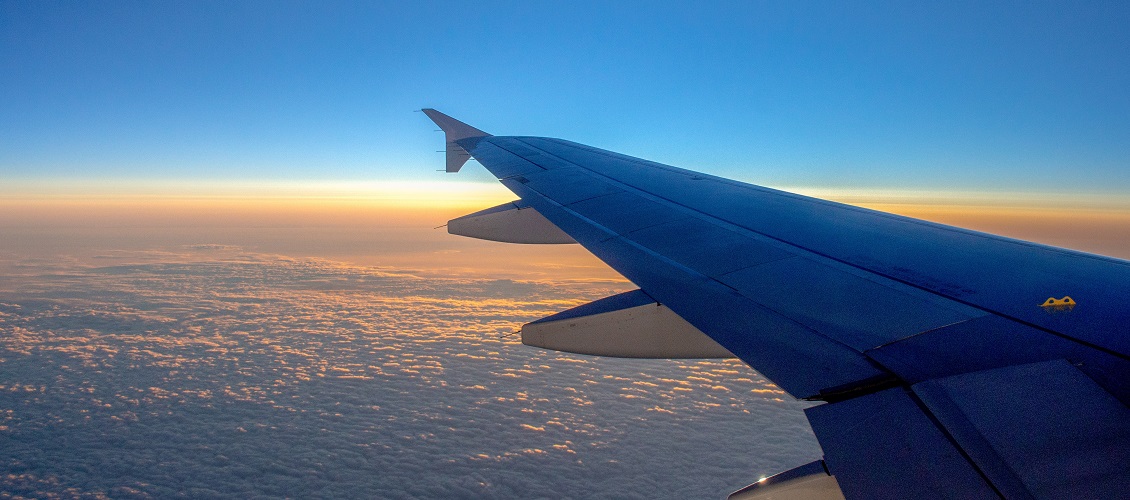 Safety first
Most of the changes at the airport are part of positive measures to keep you and the airport staff safe. These might include extra hand sanitising stations, one-way walkway systems and gaps between departures to ensure that social distancing can continue. You'll also need to wear a mask throughout the airports. Some exceptions may include sitting down to eat or drink in airport restaurants, or if you're asked to temporarily take off your mask by a border official.
What queue?
We're all about looking on the bright side, and fewer flights mean just one thing – a shorter queue. Whether it's the line for aeroplane essentials like chocolate and a magazine from WH Smiths or the queue for airport security, less footfall means you won't be waiting around as much as usual. For most airports, advice remains the same about when to arrive before your flight, but it does give you more time to chill out and get excited for your holiday.
That all important airport beer
Speaking of chilling out, are you really at the airport if you don't have a pre-flight pint? You can sub in a celebratory soft drink if you prefer to sidestep the alcohol, of course. Bonus points if you see it as a photoshoot opportunity and get lots of snaps in your sunnies. Many airports have reopened their pubs, bars and restaurants with safety measures in place, so grab a seat and say cheers – you're heading for blue skies and sunshine, after all!
Want to plan next year's beach break now? We have an amazing range of 2022 holidays, just for you…