We love a themed hotel from time to time, but would you stay at one themed around Twitter?!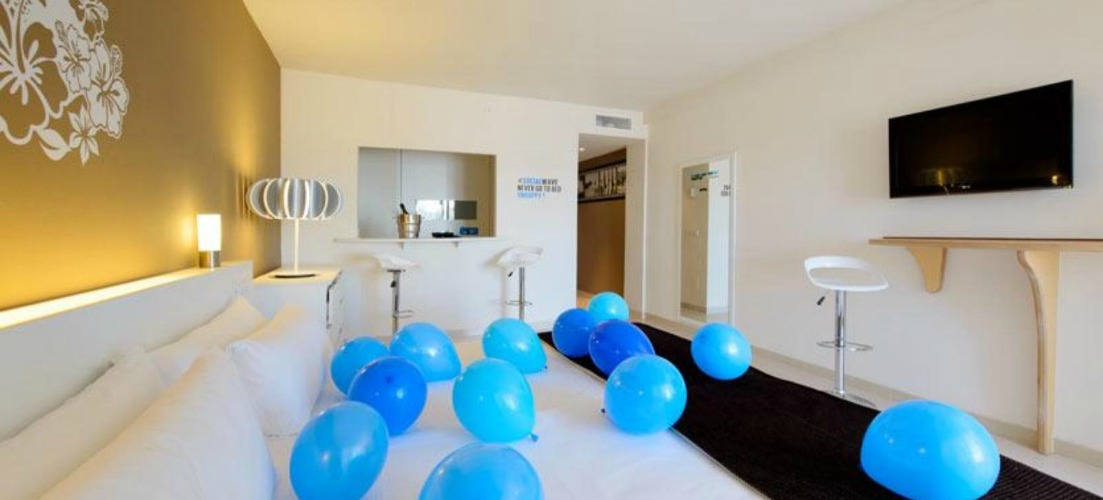 The world's first Twitter-inspired hotel has opened in the holiday hot spot of Magaluf. The hotel allows guests to satisfy their insatiable desires to tweet and share their exploits from the comfort of their room.
Guests staying at the Sol Wave House Hotel are encouraged to tweet, share photos and even flirt with other hotel guests using the hotel's Wi-Fi and the hashtag #SocialWave. The Twitter-mad hotel even offers guests the use of a Twitter concierge, who can appear to re-stock their fridge or deliver room service at the drop of a hashtag.
The party resort of Magaluf is renowned for attracting hoards of young party goers and this new "Twitter Hotel" will no doubt be a huge hit. Although many people prefer to leave technology behind and go back to basics for a relaxing holiday, there's no denying being able to simply send a tweet from your sun lounger to order a poolside tipple, sounds tempting to even the biggest technophobes.
Fancy giving it a go? Get yourself over to Magaluf!