The Mediterranean islands that are perfect for history buffs, foodies and sun-seekers alike. Malta is the place to go if you want to explore beautiful cities one day, lie on the beach the next day and fit in some super-cool snorkelling in between. With warm weather all year round, Malta is a perfect destination for an exciting escape whatever the season.

So, you've got the ideal sunny destination, but what about your dream stay? There are plenty of hotels to choose from across Malta, but if you're looking for a lush stay in the heart of the action, AX Hotels have got you covered.
If you're a fan of five-star luxury, The Palace hotel will fulfil your stay in the stunning city of Sliema. Stay close to the action without missing out on the sunshine with the city centre hotel's rooftop pool. Spend your day chilling-out on a sun lounger and your nights out dancing from bar to bar. If you prefer a more relaxing approach to your stay, there's also an on-site spa where you can unwind and refresh your senses. If you didn't think it could get any better, the hotel also holds an ECO Certificate for being culturally, environmentally and socio-economically sustainable.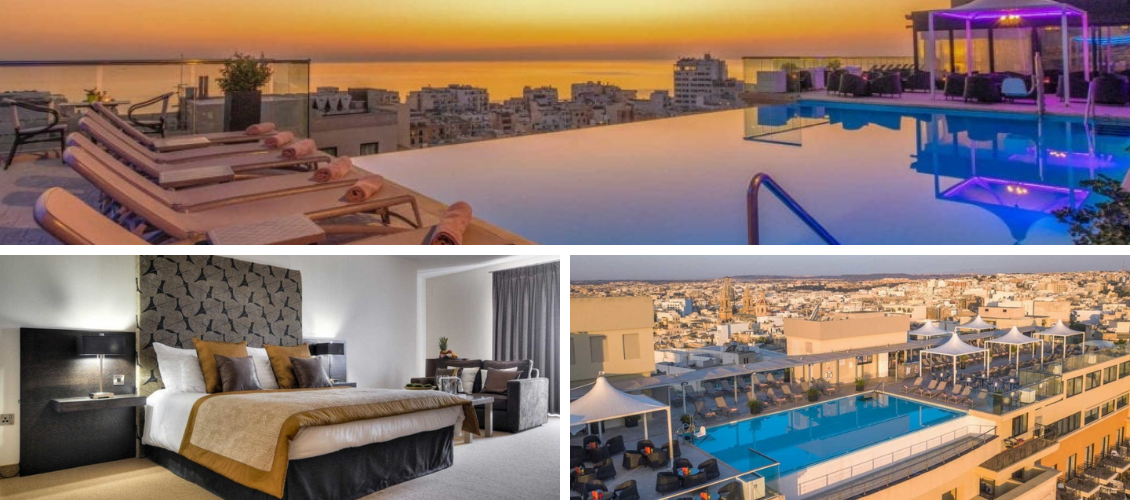 Only a short walk away from The Palace, The Victoria Hotel is an elegant four-star hotel with a Victorian twist. With delightful décor that honours the Victorian era, top-class service and the facilities you need for a comfortable stay in Sliema, this is a fantastic choice for anyone seeking a chic stay in Malta. Dip into the sparkling rooftop pool or spend your time exploring the surrounding city. An indoor pool, spa and fitness centre are also featured on the complex for those who like to stay active or who love to be pampered. With all these fantastic facts, the hotel also holds an ECO certificate too, so you can rest assured that you're contributing to responsible tourism!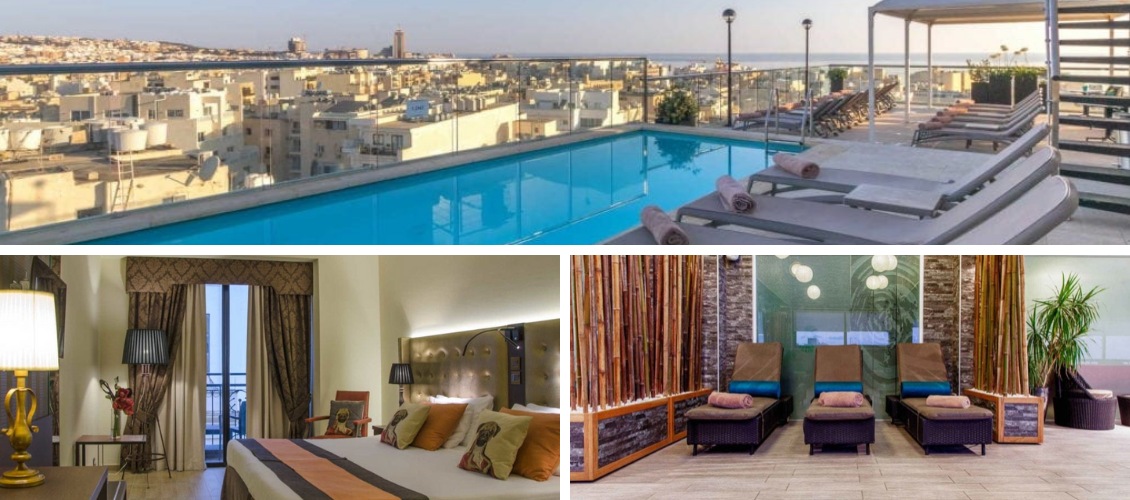 Want to know about Malta and where to stay? Check out our Malta hotels page!