We wouldn't say no to a romantic couples holiday right now. In fact, in the run up to February 14th, we'll be daydreaming of walks along the beach and cocktails as the sun sets. Catching a flight to dreamy Greece or sunny Spain with your date is on pause for now, so we might struggle to bring the sand and sea to you. The cocktails though? Now those we can help with. Read on for three of our favourite cocktail recipes you can make at home together…
Legal drinking age: 18. Please drink responsibly. People are advised by the NHS to drink no more than 14 units of alcohol per week.
Sex on the Beach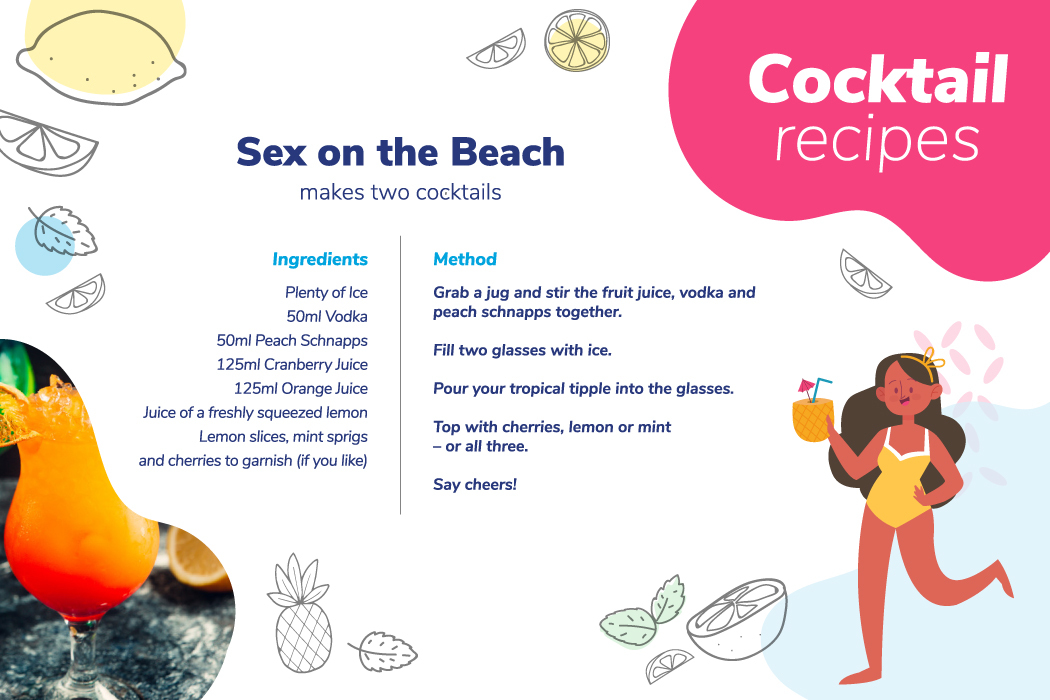 An On the Beach favourite for obvious reasons, this cheeky cocktail is perfect for bringing some fruity flavours to your staycation for two.
Classic Mojito
Is there anything better than sipping a mojito? Raise a glass of this classic cocktail to your favourite human and there'll be love in the air in no time.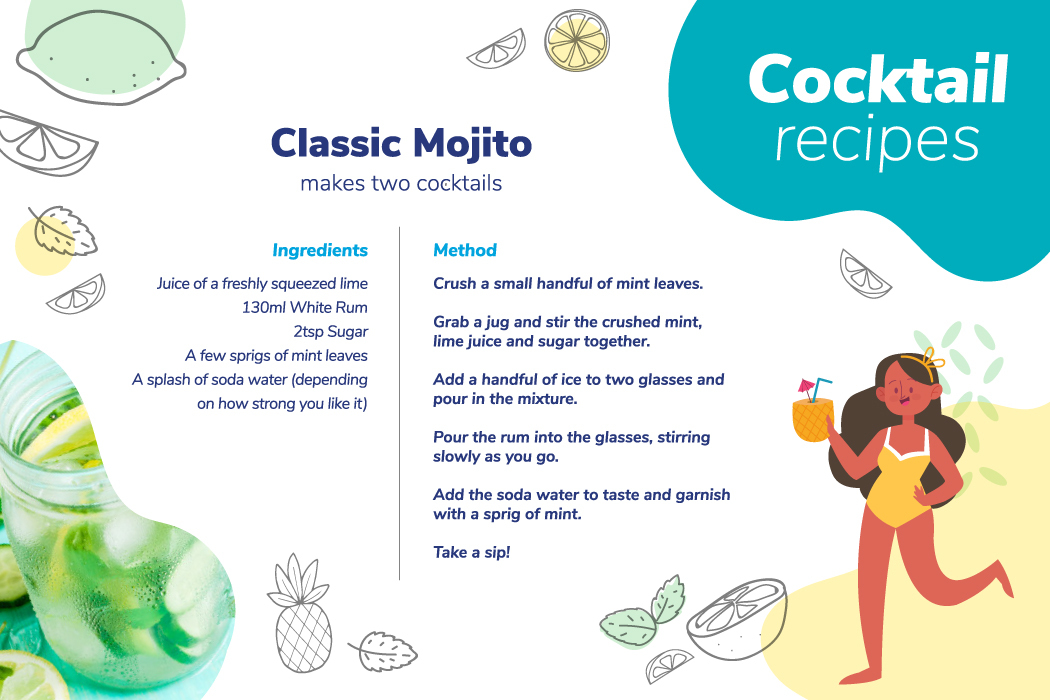 Pina Faux-lada
Do you like pina coladas and getting caught in the rain, but prefer to sidestep the booze? Our alcohol-free Pina Faux-lada is just the ticket to spark your holiday-from-home romance.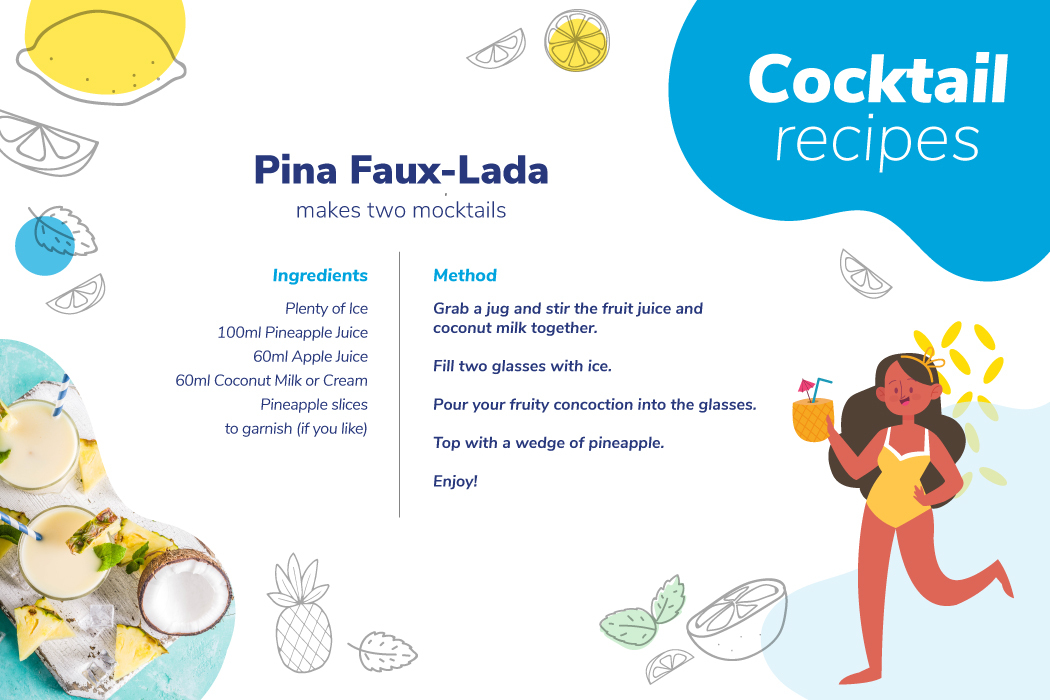 Looking forward to romantic escapes to come? Browse our beach holidays for some inspiration…