The largest of the Canary Islands, Tenerife is a treasure trove of stunning volcanic beaches and colourful hidden gem villages; and with temperatures sitting pretty year-round, it's easy to see why holiday-makers flock to its shores year on year.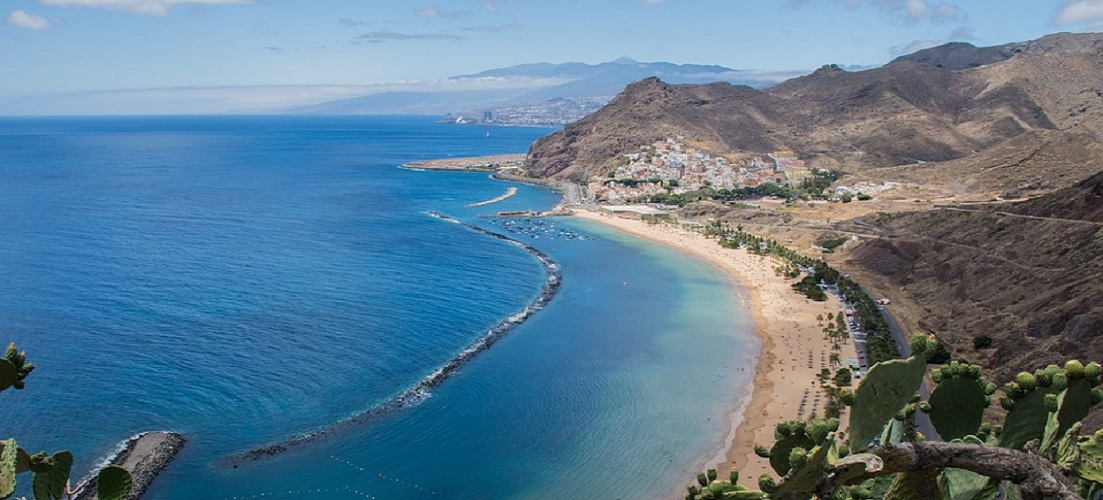 Known locally as 'The Land of Eternal Spring', Tenerife boasts a year-round, mild climate with summer months tipping the mercury around 28°C. These warm temperatures and mild seas make it easy to find your perfect beach (and Tenerife has plenty to choose from!), but this unique little island is so much more than golden sands and Turquoise waters. With tons of attractions and such a versatile landscape, Tenerife is known to its inhabitants as 'the island of a thousand experiences' – so we've checked out Tripadvisor's most rated attractions across the island and picked our favourites to show you why this volcanic island really is a one-of-a-kind destination.
Known for its lively resorts and vast beaches, this area of Tenerife is anything but quiet. With so much to see and do, we struggled to narrow it down but we did it! Here's our top three things to do in Costa Adeje.
Siam Park
Rated the number one attraction in the Costa Adeje region, Siam Park is Europe's largest water park. Zip down adrenaline-inducing slides, whizz through an underwater aquarium and soak up the sun as you float down the lazy river of this Thai-inspired land.
The Ocean's Dream Factory
Whether you're a keen diver or just a novice with a love of animals, this diving centre is sure to leave a lasting impression on your holiday. Head to the dive school with PADI qualified divers, learn about marine conservation then take to the waters. Be sure to take an underwater camera to capture those precious turtle moments!
Centro Commercial Plaza del Duque
If there's one time of the year to treat yourself, it's on holiday right? Home to 64 shops and over 400 designer brands, this modern shopping complex is the best on the Island. I mean, you needed a new outfit for that thing coming up didn't you?
This once quiet fishing village is now one of the main resorts on the north side of the island. With a number of top hotels and superb restaurants lining the seafront, Puerto de la Cruz is thought of as one of the more upmarket destinations of the island. Here's our top three things to do in Puerto de la Cruz.
Puerto Street Art
Now famous for its intricate murals and creative street art placed around this traditional Canarian town, Puerto de la Cruz is a sight to behold. Be sure to pick up a handy guide that takes you to the best spots in town and see how many you can find as you take in this unique place.
Centro de Visitantes Telesforo Bravo
Sitting at a staggering 3718m, Mount Teide is the backdrop to all coastal resorts in Tenerife – and sure to be a feature in everyone's holiday pics. To learn more about this magnificent beast (and get the best photos) head to The Centro de Visitantes Telesforo Bravo – a friendly visitor centre with a wealth of information and helpful staff.
Jardin Botanico
So you've seen the long stretches of golden sand, the lunar-like volcanic landscape and the impressive sights of a snow-capped Mount Teide – but you haven't yet seen the stunning green gardens that are the Jardin Botanico. A lush oasis of colourful flowers and mangrove-like trees offer a small slice of tropical heaven on a hot day.
Santa Cruz de Tenerife
Located on the northeast coast, Santa Cruz de Tenerife (or just Santa Cruz for short) is the largest city, and capital of Tenerife. A historic port town with outstanding architecture and a wealth of culture and history, here's what we'd do if we were there.
Museo Historico Militar de Canarias
Take a look into the country's rich military history in this unique museum. Featuring a wide range of exhibitions and artefacts including two British flags won in combat, this museum will have the whole family gripped. And what better location for a military museum than inside the historical 19th century Fuerte de Almeyda?
Sendero El Bosque Enchantado
See another side of Tenerife in this magical and eerie part of the island. The Sendero El Bosque Enchantado or 'Enchanted Forest' is a walking trail in the Park of Anaga. Wander through the 'drunken' forests of sprawling tree roots and hanging vines and you'll feel like you've been transported into your own fairy tale.
TEA – Tenerife Espacio de las Artes
Fancy a change from the beach? The super-cool and ultra-modern TEA is arguably Tenerife's best art gallery. Catch a number of truly unique exhibitions and interactive activities, designed to engage the mind and stop you in your tracks.
This is our Tenerife – what will you discover? Check out our amazing Tenerife deals here!