Dr Paul Stillman, GP and adviser to Soleve Sunburn Relief shares his travel first aid kit tips for keeping safe in the sun!
What's in your travel first aid kit? Some plasters, bandages and pain killers? Perhaps you don't even have one and take your chances when on holiday. As a GP I often get asked by patients what they should take on holiday with them, and what they should keep in their medicine cupboard at home to deal with summer health complaints.

Here's what I recommend:
Sun cream: An essential ingredient for any first aid kit. Always use a high SPF sunscreen (SPF 30+) for UVB protection and check it has a minimum of 4 stars for UVA protection. And remember, it's easy to forget to apply sunscreen to some areas of our body such as the feet, back, ears and lips… but these are still very much at risk of getting burnt. If you have thin or thinning hair, apply sunscreen to the scalp as well. Even if your hair isn't thin, you might want to think about putting sunscreen on any parting too, or better still pop on a hat to avoid getting burnt.
Sunburn relief: Accidents can happen and sunburn can strike even if you are really careful. Remember to pack a bottle of Soleve Sunburn Relief as part of your holiday first aid kit in case you do get mild to moderate sunburn. Soleve is a unique combination of pain relieving ibuprofen, which takes the sting from burnt skin, and the soothing and rehydrating emollient isopropyl myristate to help lock in moisture, reduce skin tightness and minimise any further irritation from clothing. This easy-to-apply, silky smooth emulsion should be used at the first sign of sunburn and can be applied up to eight times a day.[1] Look for Soleve in the Boots sun care aisle (next to sun protection). Alternatively, simply order online by visiting boots.com.
[1] A small amount goes a long way. You can use the cap as a measure – individual dose should not exceed 12ml (one and a half capfuls), and the total amount applied in any one day should not exceed 100ml.
Bites & stings: Holidays usually come hand in hand with some form of insect bite. Take precautionary measures by putting insect repellent in your first-aid kit and if you are heading to an area known for insect bites make sure it contains 50% DEET and if in a malaria area that you have your malaria tablets. Along with painkillers take some antihistamines tablets to help relieve the symptoms of insect bites or stings.
Flannel: This might not seem like an obvious one, but there are times on holiday that call for a cold compress. To help with mild sunburn, insect bites, to place across the head for headaches, to use against a spraint joint or to use for contagious eye related symptoms. Or simply to cool down.
Antibacterial hand gel: The bacteria that thrive in other countries and climates can be very different to our own so carrying antibacterial hand gel to sanitize your hands without the need for water is a good idea to prevent unwanted infections.
Insurance: Not quite for inside your travel first-aid kit, but always make sure you have travel insurance for any trip. Otherwise you may face a hefty bill for medical treatment, that is sure to ruin your holiday!
Soleve Sunburn Relief is available in the suncare aisle in the UK from Boots, Sainsbury's, Tesco and independent pharmacists nationwide. So, if you are planning a trip abroad, consider packing it in your travel first aid kit just in case. Suitable for adults and children aged twelve and up. Contains Ibuprofen. Always read the label. RRP £9.95 for 100ml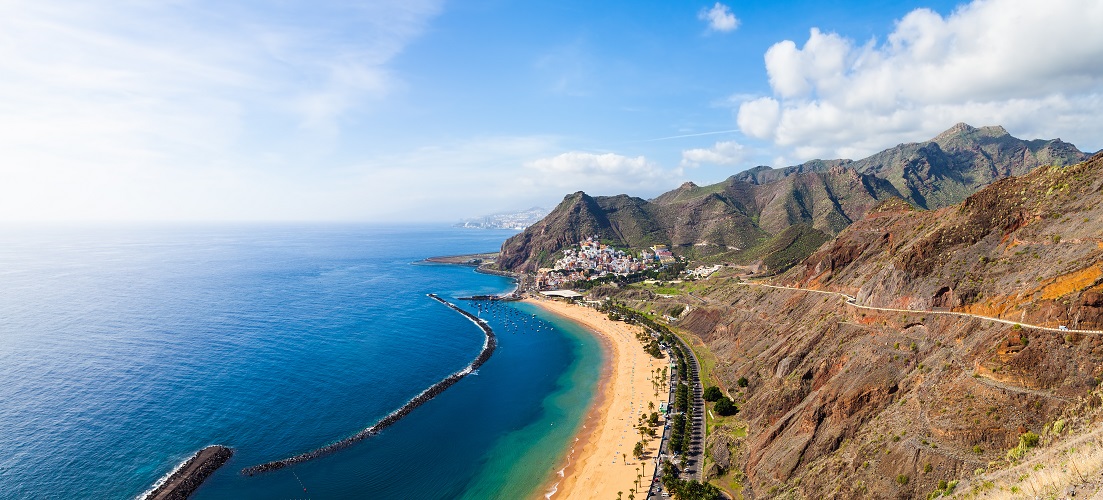 AND DON'T FORGET TO BE SUN-SAVVY:
Sand mirrors sun. Believe it or not, sand can actually increase reflected radiation by up to 17%[1], so if you're going to the beach take extra precautions by avoiding the sun's most powerful rays between 11am and 3pm.
[1] The British Association of Dermatologists (BAD) http://www.bad.org.uk/for-the-public/skin-cancer/sunscreen-fact-sheet
Clothes don't always cover. Covering up with clothes is a great idea, but they might not be providing all the protection you need. If your t-shirt or top is a loose weave material and you can see through the fabric so can the sun's rays, and they can sneak through and cause sunburn². If that's the case, make sure you apply the sunscreen liberally underneath too. Remember to reapply often, as most SPF products only work if you keep religiously slathering them on every 1 to 2 hours².
A cloudy sky does not mean cover either. Don't be fooled by seemingly protective overcast skies… the sun is still there! 30-40% of UV will still penetrate through cloud cover. For example, if half the sky is covered in clouds, 80% of UV will still shine through. So, if you're out in the open air for any length of time, you still need to follow the usual sun-safe precaution drill – pop on a hat, smooth on some sunscreen, slip on those shades and drape yourself in loose clothing.
The hard work of sunscreen rubs off… literally. A huge amount of sunscreen protection is removed when you towel-dry after swimming… around 85% to be exact, so make sure you reapply afterward taking a dip and drying off.
Don't forget the children! Make sure all little ones are well covered with appropriate clothing, sun hats and constantly called over for sunscreen reapplying when playing in the sun. And, if like 32% of the mums in a Soleve survey, you're too busy looking after the rest of your sun-loving tribe, don't forget to apply your own sunscreen too!
Keep all children under six months old out of direct sunlight.
Read Soleve's top 5 tips to avoid sunburn on the beach here