We may be some 1,500 miles from Playa D'en Bossa beach in Ibiza … but that doesn't stop us being beachy keen.
We bring the beach to the office
We've found some Totally Beachin' Office Gear to bring that extra bit of sunshine to the working day.
Totally Beachin' Tie
Found at Zazzle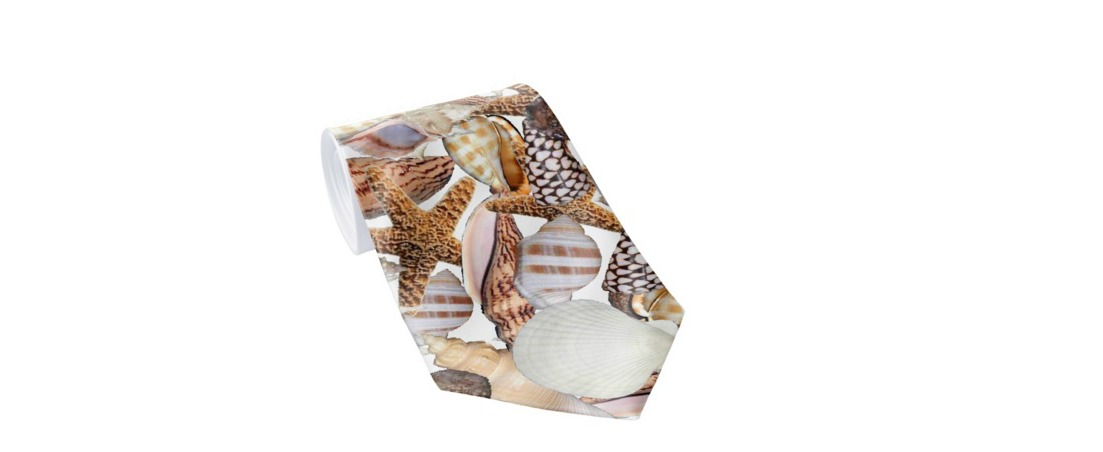 Roll out of bed and don that Beachin' tie. You may not be able to breathe in the fresh sea breeze, but you can wear a tie with sea-shells on it. Which is obviously the next best thing.
Totally Beachin' Mug
Found at Zazzle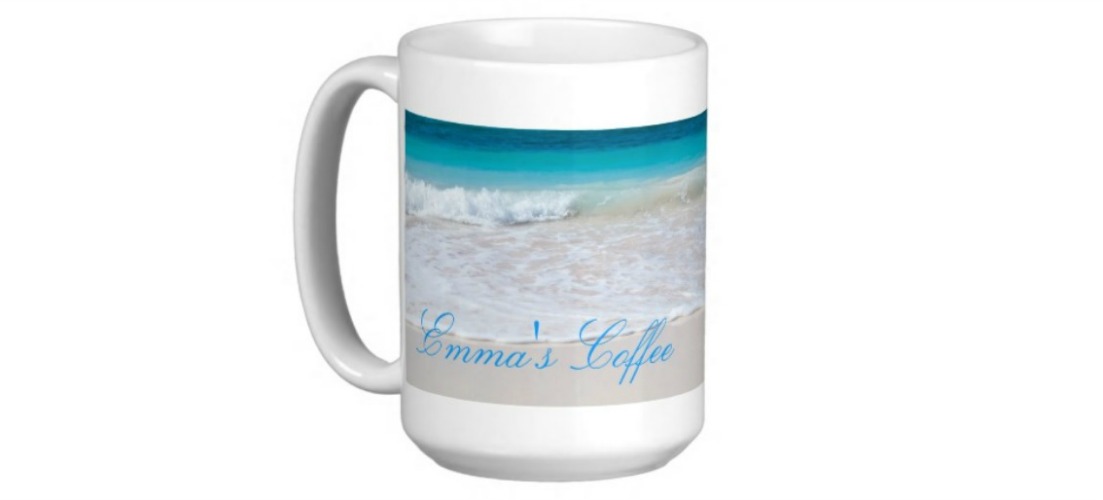 Start the day with a cuppa out of this little fella and you're off to a Beachin' start. We love the brightness of the scene. There's none of this "grey UK" vibe; it's aaaalll about the bright sunshine. You can also personalise it, so there's no chance of anyone nicking your mug!
Totally Beachin' Laptop Case
Found at Zazzle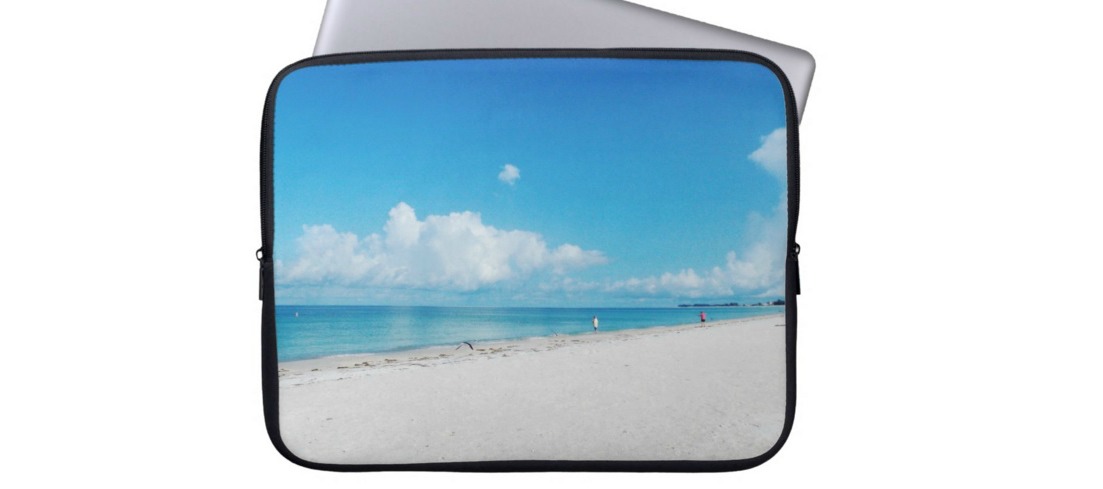 So now that you've sorted out your brew and are ready to face the day, it's probably time to get your laptop out. What better way to make waves in your workplace than gazing out into the (printed) ocean for inspiration?
Totally Beachin' Notepad
Found at Cafepress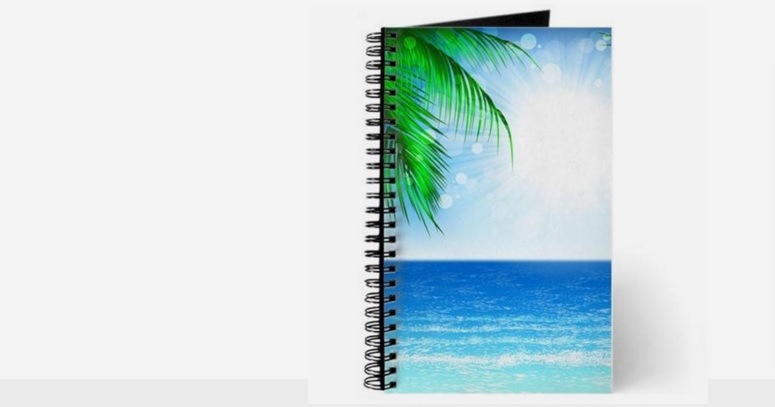 So you get called into a meeting… and you need to take notes. You'll be glad to have this notepad at hand. You can thank us later.
Totally Beachin' Office Clock
Found at Cafepress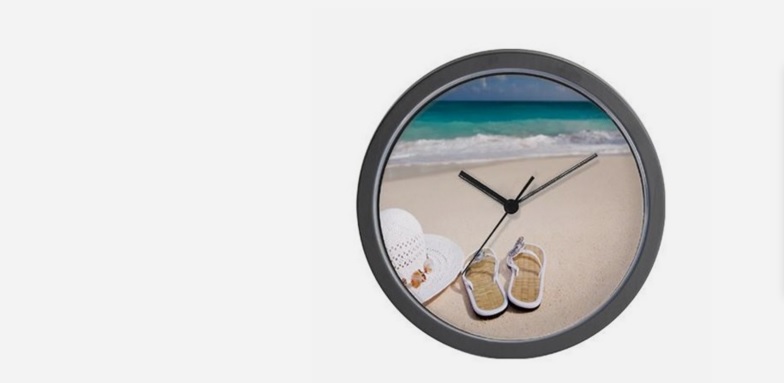 Now we're not saying we're clock-watchers at On the Beach. But if we were to have an office clock, it would definitely be one like this. Who cares what time it is when the sun is shining and the weather is sweet?
Okay, so there's no replacing the presence of a real, actual beach. But we totally love these Beachin' office must-haves.
What we lack in real beach, though, we make up for in beach holidays – have you had a look yet?