Nestled comfortably along the sunny south coast, when it comes to holidays, Portugal is a real crowd-pleaser. From bustling city centres and rustic ruins to lazy stretches of sand, the gorgeous Algarve region has got the whole package. In fact, it's got so much going on that it can be hard to choose just how to spend your trip. Luckily, we've got you covered. Whether you're travelling alone, with your special someone, or you've got the whole family in tow, here are some of our top things to see and do in Portugal.
Laze at the beach
If stretching out on golden sands and soaking up the sun is your idea of heaven, then Portugal is the place for you. Whether you're drawn to the bustling beach resorts or the calm and quiet coves, there's a sandy setting to suit every holidaymaker here.
Praia de Tavira in the Algarve is perfect for those lazy beach days, blessed with supple sands dotted with parasols and pedalos, and a handful of traditional bars and restaurants where you can grab a bite. Praia de Moledo in the far north is also a firm favourite, with its languid coastline, landscaped views and breezy atmosphere which is ideal for watersports.
If you're craving something a little quieter, then Praia da Luz is a small resort town nestled along the Algarve coastline. Home to a family-friendly atmosphere and a scattering of social and dining venues, and just a short hop from the buzzing city of Lagos, you'll get the best of both worlds at this sandy bay. There is also a stunning string of coves that stretches from Armação de Pêra to Vale de Centianes, including the gorgeous Praia da Marinha and Praia de Benagil. These quiet bays are sheltered by buttery-yellow rock formations and lush landscapes, creating the perfect pocket-sized nook for a peaceful day by the sea.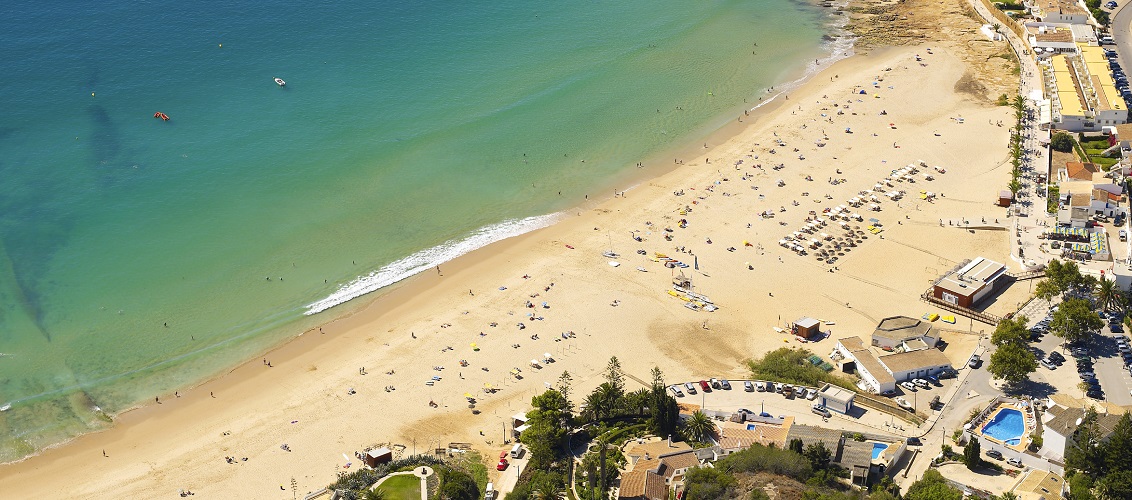 Explore enchanting ocean caves
Besides blissful beachfronts, the Algarve's coast is also rich with other natural attractions, including stunning oceanic caves. Some caves can be reached by foot, but the Benagil Caves, which are among the most popular caverns in Portugal, can only be accessed via boat. Regular boat tours take place from most beaches in the area, particularly Benagil Beach, which is where the caves get their name from. Kayaking and stand-up paddle options are also available if you're feeling adventurous and crave a more hands-on experience. The Benagil Caves are a particularly great choice if you're not too keen on the idea of being underground, as this rocky archway is fairly open and still brings in a lot of natural light, so you can truly appreciate your surroundings. With a sheltered, sandy shore, gorgeous patterned rocks and a natural, overhead skylight where the sun filters through, Mother Nature really excelled herself with this one.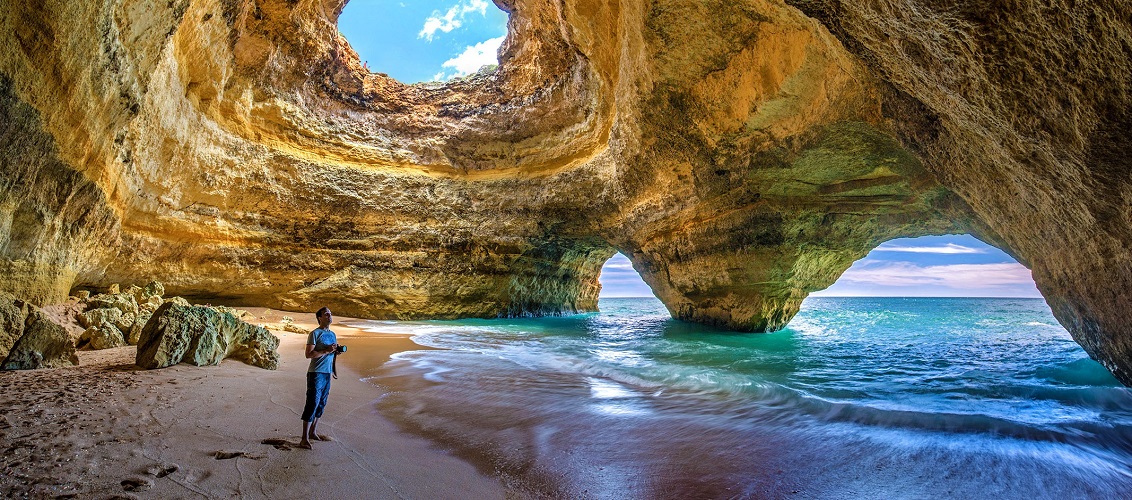 Get your heart racing at Aquashow Park
If you're looking for something to keep the kids entertained, then you can't go wrong with a waterpark. Luckily, Portugal is home to one of the best. You'll find Aquashow Park on the outskirts of Quarteira, bursting at the seams with heart-pumping rides – it's even home to the largest wave pool in Portugal! Watercoasters, shark slides, a thrilling freefall, a mini train, lazy river and a Jacuzzi are just a few of the facilities on-hand to keep you occupied. If a fun-packed day in the sun is what you're after, then this park will definitely deliver, with attractions for the whole family to enjoy.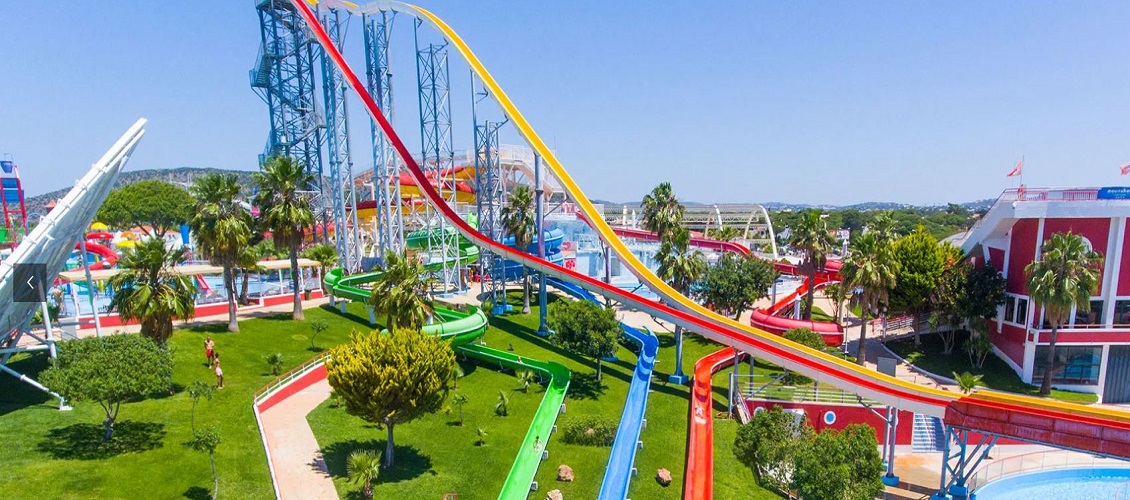 Lose yourself in traditional shops and markets
Portugal is dotted with all kinds of markets to explore, and it's the perfect way to get a hold of some culture – and maybe even a bargain or two! For a true taste of local Portugal, head to the monthly Algoz flea market in the Algarve, which stretches past Village Hall. You'll find that it's extremely popular with the locals rather than just a tourist attraction, so it's the perfect way to immerse yourself in the cultural epicentre and pick up some handmade wooden or ceramic goods.
Loulé Municipal Market is also well worth a visit, if not just for the extraordinary architecture, as these markets are located inside an ancient Moorish-inspired building. This is the place where you can stock up on fresh fruits, flowers and veggies, but if the historic atmosphere isn't for you then Portimão Municipal Market is a great alternative for fresh produce. If you're travelling with younger guests, then the Lagoa street markets in summer are the perfect family-friendly spot, with sweet stalls, crafts and organic products, as well as various activities and face-painting for the little ones.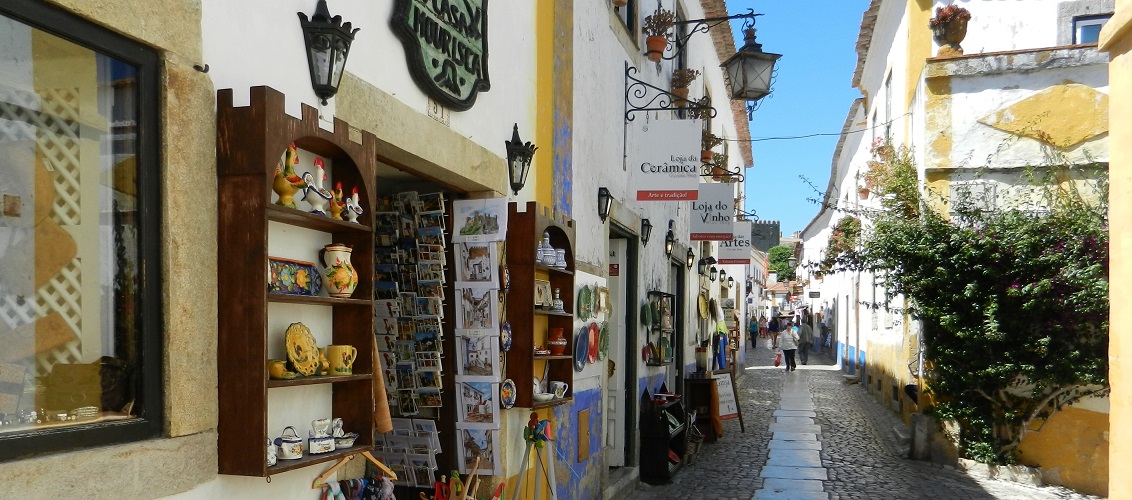 Visit the iconic Castelo dos Mouros
When it comes to sightseeing in Portugal, the Castelo dos Mouros meaning 'Castle of the Moors' should definitely be on your list. These majestic ruins sit high above Sintra, their rocky silhouette cut out against the cloudless blue skies. There are two steep hiking trails that lead to the castle, but if that's not your style then there is also a handy tourist bus which heads up to the castle and does a simple loop. The castle itself is a tapestry of rustic stone walls and ancient steps dating back to the 8th century, but what makes the visit all the more worth it are the unrivalled views that wait at the top. This is Portugal like you've never seen before.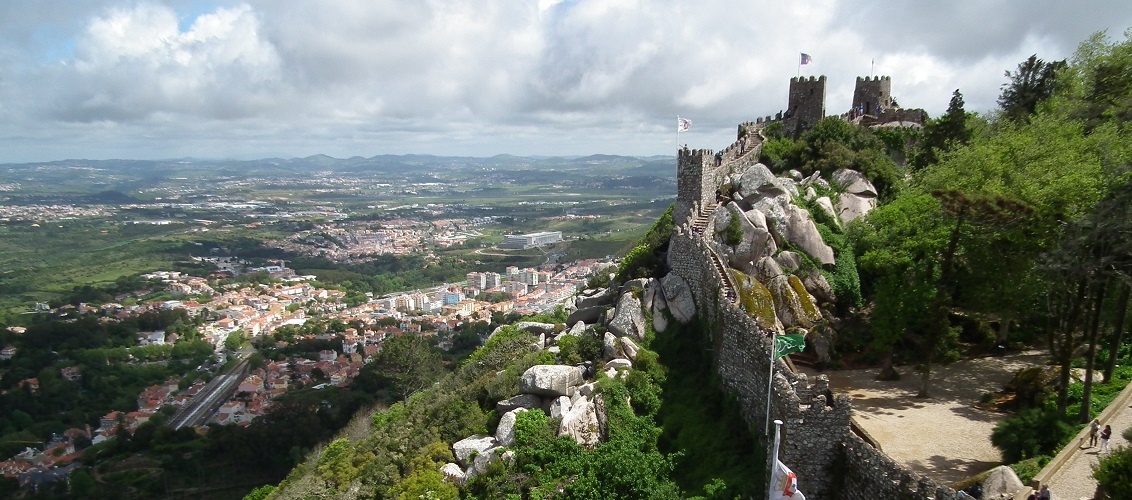 Check out our 2022 holidays for even more sunshine.