We collaborated with the true experts in Malta tourism, Visit Malta, to bring you the top 3 beaches for relaxing in Malta.
Little Armier Beach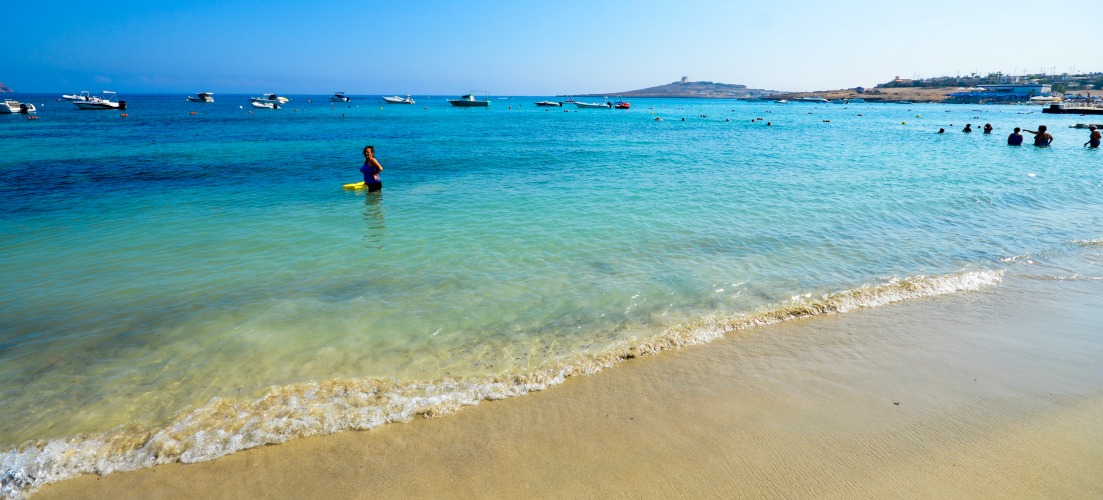 Although its bigger sibling – Armier Beach – is often considered the go-to destination for beach days in Malta, you shouldn't overlook this beautiful little bay. Being much more peaceful than some of the larger, more popular beaches in the area, it's not surprising that this location is preferred by the locals. Shallow, crystal clear water is ideal for the whole family including the little tots, whereas there are also a few bars and small restaurants to pop over to if you'd like a drink or other refreshments. You can hire sunbeds with parasols, and there are also public toilets nearby, meaning you'll be super comfortable.
Where can I find this beach? The northernmost tip of the island of Malta
Blue Lagoon Beach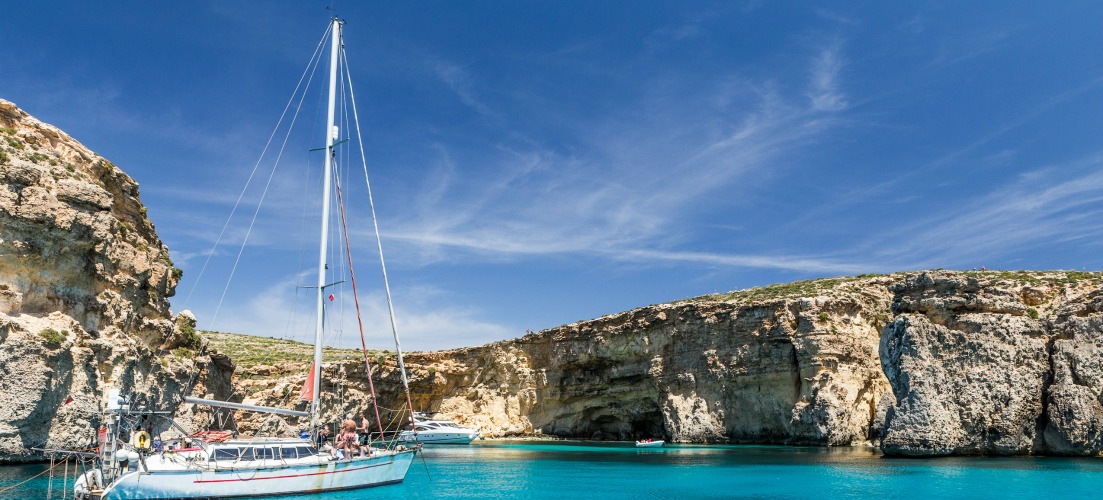 Next up is the dazzling Blue Lagoon Beach. As its name suggests, this beach is a truly beautiful oasis with its clear, yet vibrant blue waters surrounded with rocky coves. Those that visit often remark on how lovely it is despite being, at times, a little crowded. If you're looking for a buzzing atmosphere in amidst one of Malta's most naturally beautiful seascapes, this is the place to go. There's also the opportunity to hire boats, or board a pre-organised trip with other holidaymakers. There are a few facilities around, including a public toilet and a kiosk for snacks and drinks.
Where can I find this beach? North West coast of the neighbouring island of Comino
Ramla Bay Beach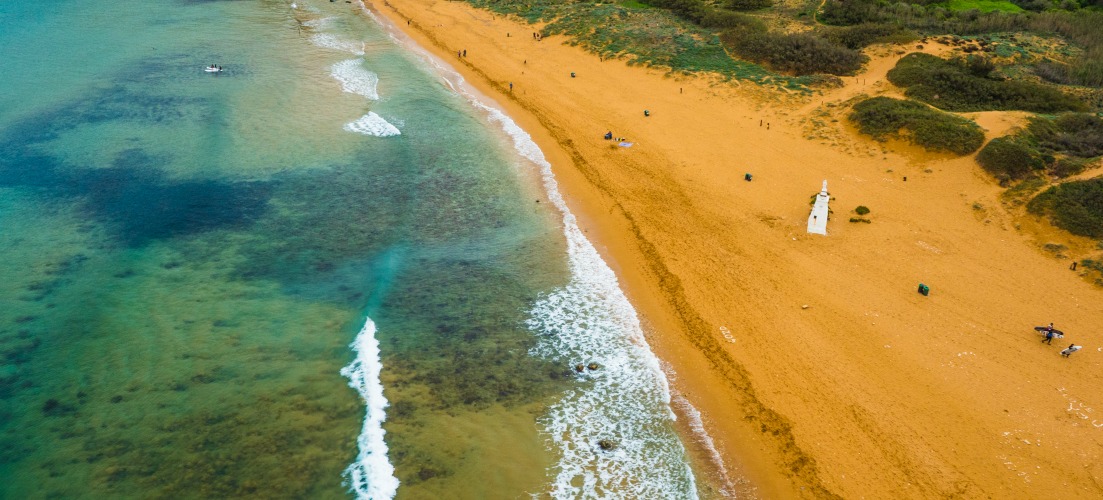 Ramla Bay beach in Gozo was ranked 21st in a list of the best 50 beaches on the planet by The Guardian in 2016. If that's not reason enough to go and visit when you're in Malta, we don't know what is. It is the largest, the best and still the most unspoilt haven on the island of Gozo, attracting throngs of visitors to its coastline year after year. Its iconic red sand is something you will want to witness; it is a truly unique sight. The sea is shallow and perfect for younger children, but there is also a path leading up to Taht l-Irdum where the water is deeper and perfect for a swim. Again, the beach affords several facilities meaning you'll be well within comfort; there are several snack bars, cafes, a public toilet, parking and equipment hire once you arrive.
Where can I find this beach? Not too far from the charming village of Xaghra
Have you been to any of these beaches? Let us know of your experiences in the comments below!
Other useful information about Malta before you go:
Sound like a local in Malta
Great value things to do in Malta
Foods you have to try in Malta
A traditional Maltese recipe
Movies filmed in Malta