Why book your 2016 beach holiday now?
We're all different when it comes to booking our summer holidays. Some prefer to plan over a year in advance, whereas others like to book last minute. But there really is a benefit to planning ahead…
Get some cheap 2016 holiday deals as flights for next year's spring and summer holidays are released.
When are 2016 flights available to book?
Now! Airlines such as Easyjet and Ryanair have already released flights for 2016… you can do a search on our website or find available flights on our Deal Finder.
Where should I go on holiday in 2016?
To get your imaginations flaring, we've come up with a selection of our most popular hotels and resorts recently that we think you'll love for your 2016 beach holiday.
Top Hotels for this year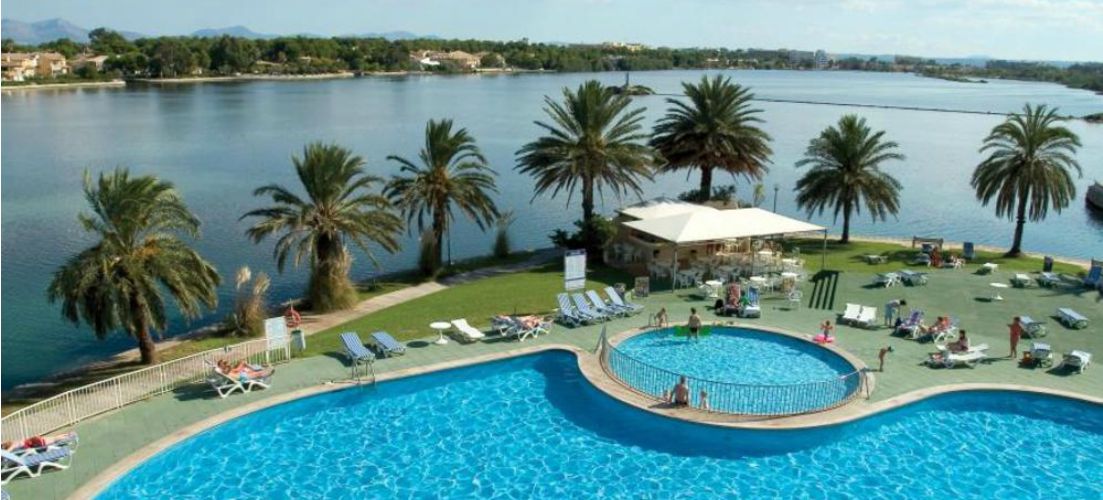 3* BelleVue Club – Alcuda (Majorca)
Holiday-makers have loved this popular family hotel over the last year and beyond… Bellevue Club in Alcudia is just an all-round winner. Great value for money, eight swimming pools – each with their own pool bar, an artificial lake and a beautiful nearby beach leave nothing wanting. Multiple board bases are available, so that you can enjoy local or international cuisine from any of the buffet restaurants, bars, cafes or even the Irish pub or pizzeria. The Show Garden proves a blast, with shows and activities every night.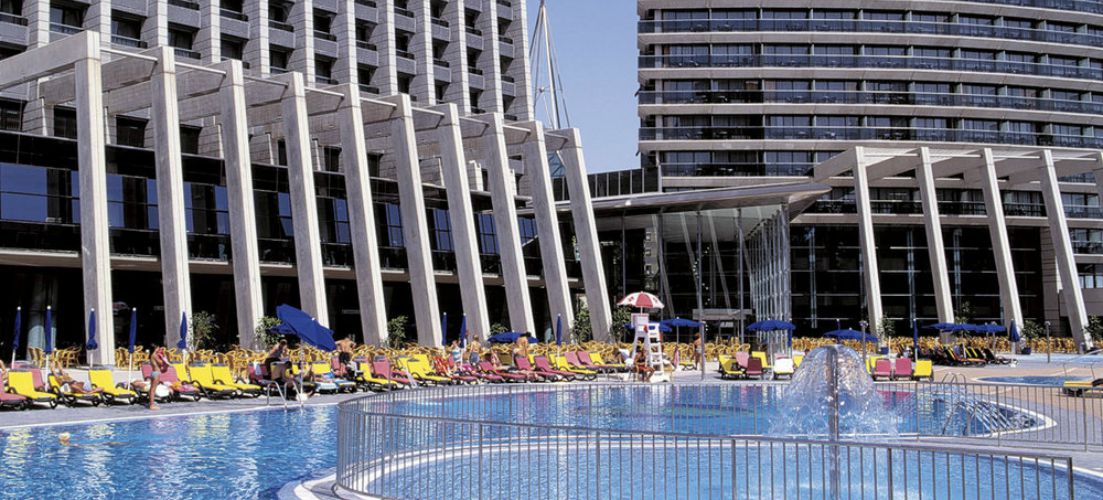 4* Gran Hotel Bali – Benidorm (Spain)
Being the tallest hotel building in Europe known for its flashes of luxury, it's no surprise that Brits flock to Gran Hotel Bali. It's a well-known, lively resort, located nearby the popular Poniente Beach. With a beauty salon, hairdressers, car rental facilities and a kids club all readily available on site, it's a great option if you like to have everything you need all in one place.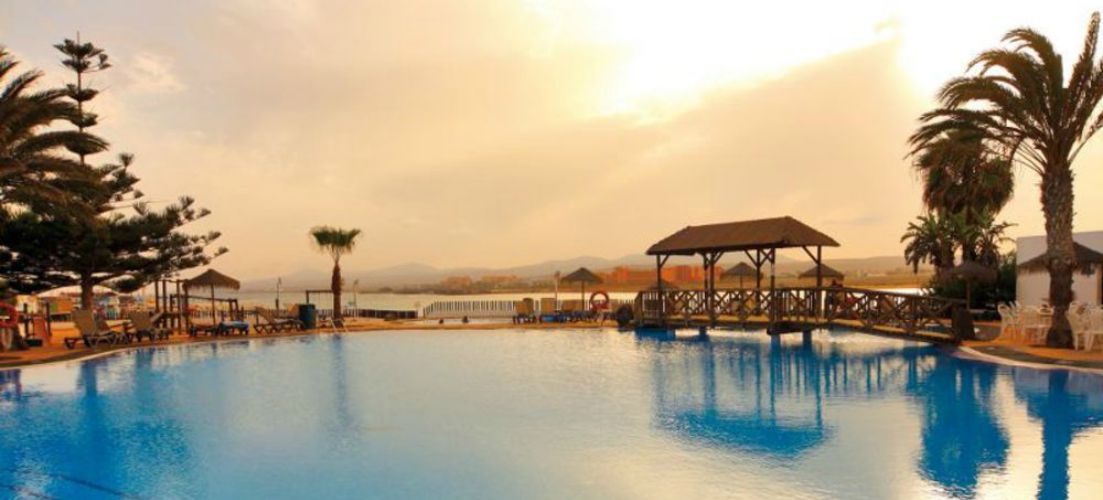 4* Barcelo Castillo Beach Resort – Caleta De Fuste (Fuerteventura)
This beach resort in Fuerteventura puts relaxation first. A great option for couples, there are plenty of sporting facilities, entertainment options and dining spots. Its next door neighbours include a dive school and the Fuerteventura Thalasso Spa… So world-class diving and heavenly treatments are at your doorstep. Holidaymakers particularly enjoyed the buffet breakfasts and sporting facilities on offer, and you can too!
Top Resorts for this year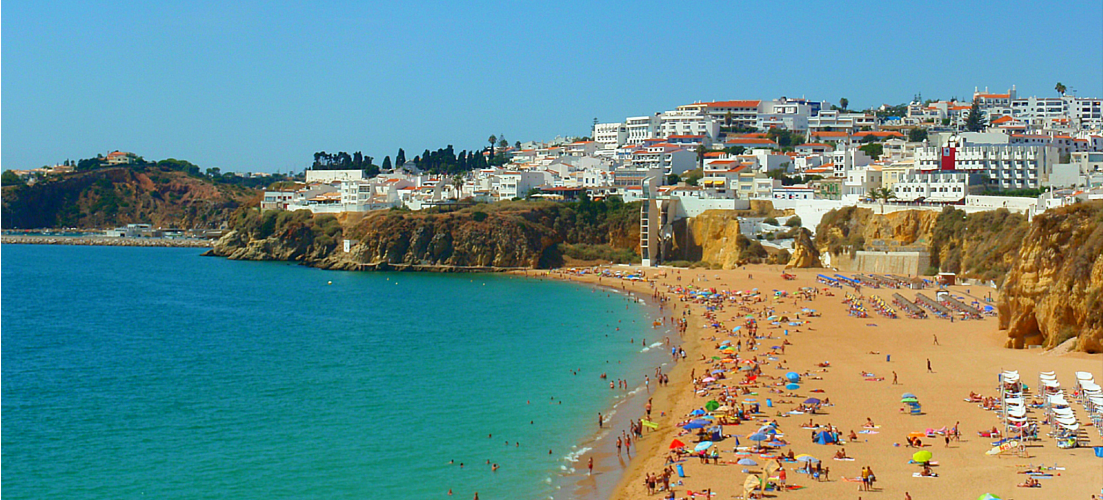 Albufeira – Costa De Algarve (Portugal)
Albufeira is an enduringly popular resort in the Algarve… it's not surprising really, seen as it is considered one of the most beautiful holiday destinations in Europe. It has a beautiful old town, lively in the evenings, and wonderfully quaint by day. For some, the stars of the show have been the 25 different beaches, each with their own character, cultural sites or nearby restaurants. There's plenty for you to see, and we're betting you'd love it for your 2016 beach holiday.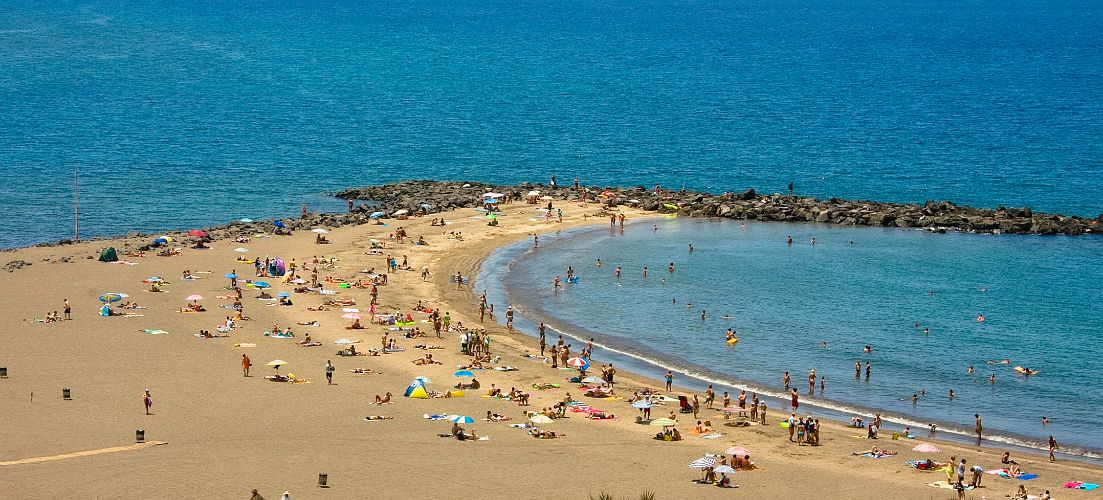 Playa de las Americas – Tenerife
Party-goers couldn't get enough of Playa De Las Americas. Specifically, Verónicas is an area with an abundance of nightlife, restaurants, live music venues and everything you need for a lively night out. You can stay up until the early hours if you so wish, but you can also have fun-filled days of visiting the zoo, waterpark or simply lazing around on some of the most scenic beaches around.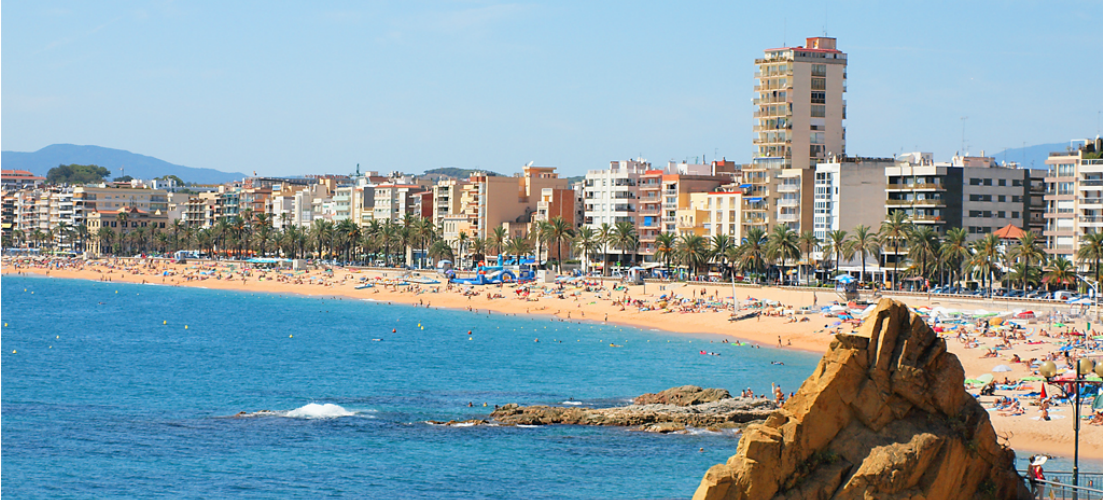 Lloret de Mar – Costa Brava (Spain)
A former fishing village turned popular holiday hotspot, Lloret de Mar has so many draws. Trust us when we say that the beaches here are fabulous… but that's only one of the reasons that make it so popular. There is a long summer climate to be enjoyed, as well as shopping facilities, and tourist towns like Barcelona and Girona not too far away.
Have a look at some more ideas for 2016 holidays with On the Beach. Keep checking our Deal Finder at the top of the homepage to make the most of 2016 summer flights and availability as soon as they become available.