It's 3am. You're up. Bags are packed. Taxi's here. You're on your way. Passports? Check. Wallets? Got 'em. Airport – we're ready for you!
The excitement builds at check-in, but we all know what comes next… That dreaded security queue. Everything about it stinks. Feet shuffling. Huffing and puffing in each lane. Long queues of tired, grumpy people no matter the time of day. It just screams BAD VIBES. But what if we said there's another way? It's no 'secret' as such, but it's pretty exclusive if you ask us.
When you book a package holiday with us (terms and conditions apply), you'll bag yourself FREE Fast Track for your outbound journey! But, what does this mean? What's all the fuss about? Well, gather round and we'll tell you what's what.
Who's it for?
For you, for me, for everyone who needs it! It doesn't matter where you're flying to, what star rating your hotel is, or who you're travelling with. As long as you've got a summer 2022 package holiday booked with us, you'll be bagging yourself FREE Fast Track security. Because, as we like to say, 'holiday' doesn't start with a queue*.
*Please, PLEASE forgive us for this dad joke.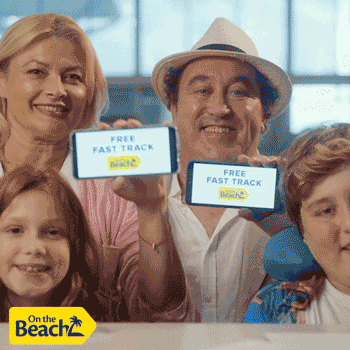 What does it mean, though?
Even though us Brits seem to love a queue, never underestimate the power of skipping one.
When it comes to holidays, the excitement starts as soon as you click 'book'. And we think it should stay that way. Counting down the days. Trying on 15 pairs of sunnies. Even packing our cases gives us a buzz. But this excitement shouldn't have to pause once you reach security. No. We want smooth sailing from start to finish. We want to go straight from checking in, to checking out the Duty-Free. And that's what Fast Track gives you!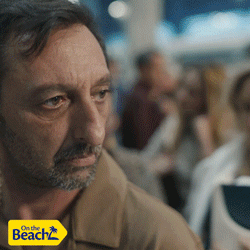 Last but not least…how?
It's simple. Find that summer holiday you've been longing for. Take your family to Turkey. Get away to Greece with your other half. Sun it up in Spain with your best mates. Wherever you go, luxury stay or cheap getaway, you'll be eligible for FREE Fast Track security on your way there.
So, what are you waiting for? Start your excitement today by booking your summer 2022 getaway!
Want to add a little more 'oomf' to your adventure? Go for a 4-star or 5-star holiday!