Welcome to our virtual Greek restaurant, where you can embark on a drool-filled journey through Greece's ridiculously delicious local cuisine. A holiday to Greece isn't just about the sun, sea and sand – it's about the souvlaki, seafood and stuffed vine leaves too. Anyway, enough of the chit-chat, let's delve into the delectable delights that Greece has to offer course-by-course.
Appetisers
Salty, sour and a superb way to start a meal, olives are a must when in Greece. Green, black or dark red – whichever you go for, you're in for a small, savoury treat! If you're not an olive fan, you must still drizzle your bread in olive oil, adding a subtle but scrumptious flavour to it. If you'd rather have a dip for your bread, tzatziki is a must-try delicacy – consisting of yoghurt, garlic, chopped cucumber, olive oil and a dash of lemon juice. There's also fava, which is a dip made from blended yellow split peas, which are grown in Santorini.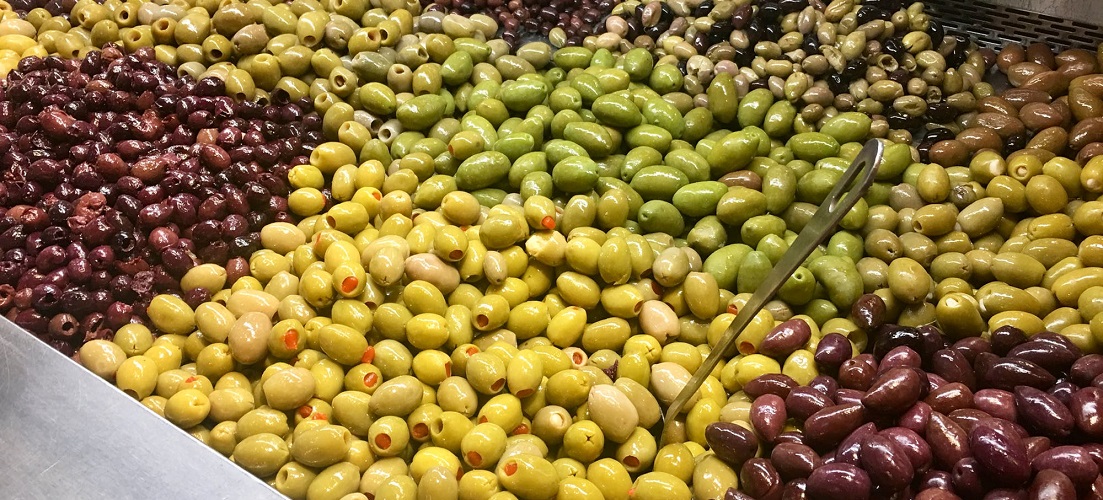 Starters
You've not truly experienced a meal in Greece without an authentic Greek salad in there. You can have one as a lunchtime eat or even a main meal, but we think it's best served as a starter. Tomato, cucumber, onion, olives and feta cheese come together to create a taste sensation dressed with olive oil and oregano. Once you've had one, it will be the only salad you'll ever want again. Stuffed vine leaves and stuffed tomatoes are also popular starters at Greek restaurants, filled with rice, herbs and sometimes meat too! If you're a fan of fried foods, fried aubergine and Santorini tomato fritters are delightful choices.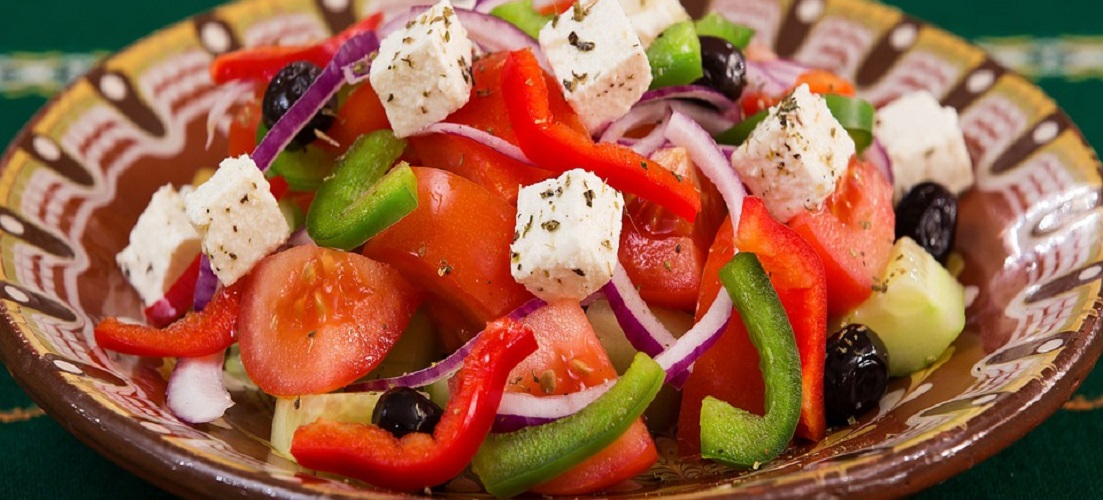 Mains
Now for the main event. Meat eaters and fish lovers can fill their boots with the divine main dishes served in Greece. If you're a fan of kebabs, souvlaki roughly translates to "meat on skewers" and is delicious even on its own. For a true taste of Greece's 'grab-and-go' style food, go to a nearby kebab house and get yourself a gyro – we promise you won't regret it. Gyros are made up of rotisserie meat, salad, chips and tzatziki, all wrapped up in a pitta flatbread to make an unbelievably tasty kebab. Peppers stuffed with mincemeat and rice are a pleasant dish for those who like a bit of everything at once, and moussaka is a must-try when in Greece – made up of courgette, mince, thinly sliced potatoes and a rich, creamy sauce. Seafood lovers will be overjoyed to find sea bass, anchovies, octopus, mussels and more at restaurants across the country, as Greece is a hotspot for fish dishes.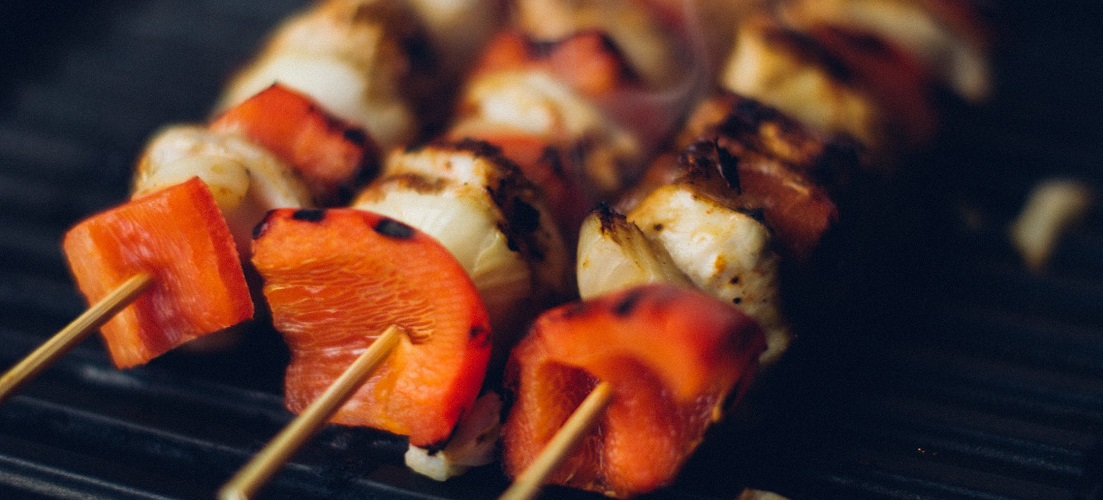 Desserts
When you think of Greek food, sweet treats aren't what come to mind…but my, oh my do they do them well. First of all, Greece is obviously home to the delightfully creamy Greek yoghurt. Drizzled in honey, scattered in berries or even plain – you can't leave Greece without experiencing their famous dairy delight. For something with more of a bite, baklava is a mouth-watering combination of filo pastry, chopped nuts and either syrup or honey. If baklava is a bit too sweet for you, try feta me meli, a dish of feta cheese wrapped in filo pastry that can be served as a starter or drizzled in honey as a dessert. On the other hand, if you're after something much, much sweeter, loukoumades are mini honey soaked doughnuts that make for a perfect pudding if you have a sweet tooth (like us).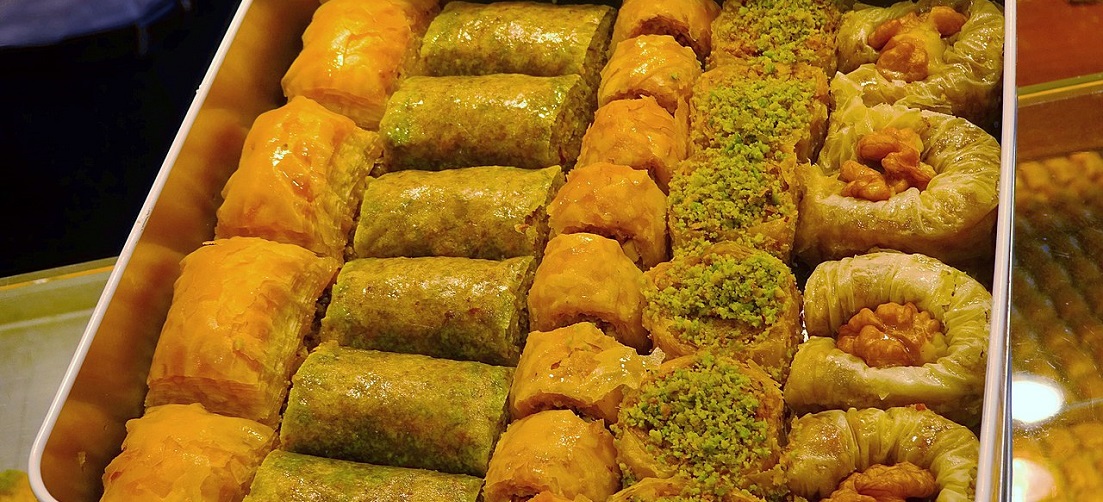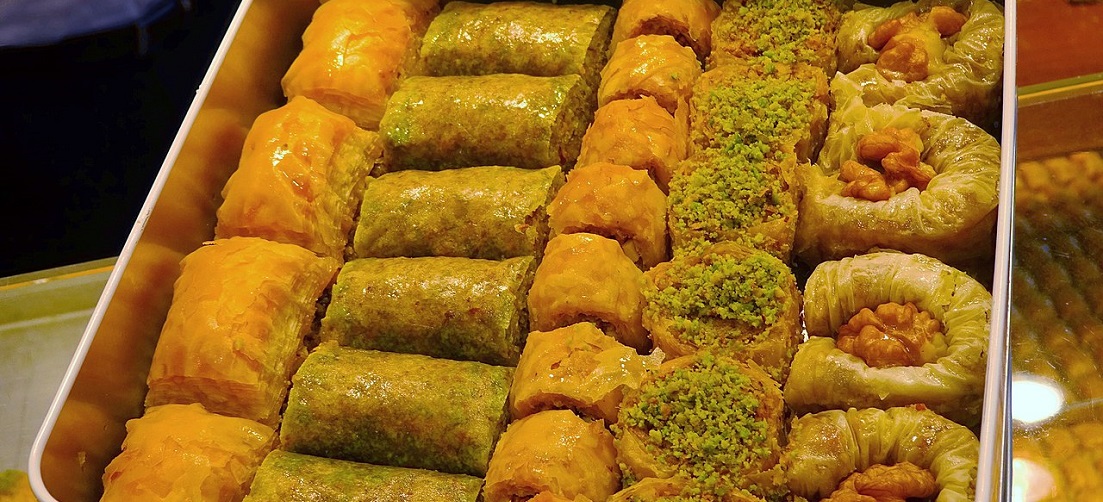 There's only one place you can go to try these yummy dishes – check out our sunny Greece holidays.