Remember that feeling of stepping off the aeroplane? The warmth on your face, the smell of holiday in the air and the sun on your skin. Well, the Canary Islands pretty much guarantee you get that feeling 365 days of the year. With over 300 days of sunshine, a year-round mild climate and endless stretches of gorgeous golden sand, it's pretty easy to see why the Canary Islands have been a holiday hotspot for many years.
But, what makes a sun-drenched Canary holiday even better? The perfect hotel of course. We've teamed up with one of our favourite hotel groups, Blue Bay Hotels, to show you where you could be spending your next holiday.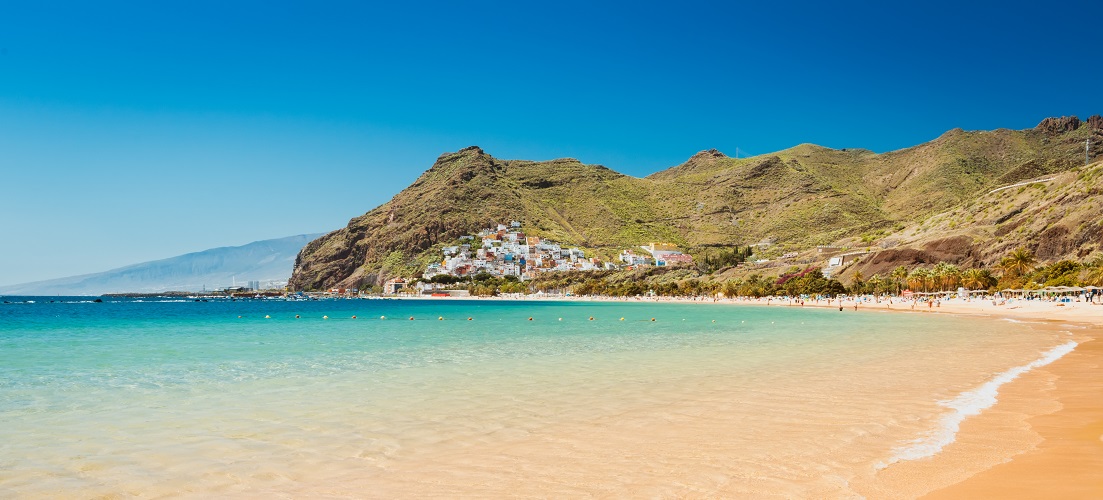 Affectionately named 'The Island of a Thousand Experiences', Tenerife is the largest of the Canaries and is sure to tick all of the "perfect holiday" boxes. It's pretty easy to spend the whole time on the beach here but Tenerife has a lot more to see. Visit Europe's largest waterpark – Siam Park, spend the day wandering the picture-perfect streets of La Laguna Old Town or take a hike up the Canaries largest active volcano – Mount Teide.
Located in a quiet area of Puerto de la Cruz, the BlueBay Eden Tenerife is perfect for a relaxing holiday in the sun. The hotel offers a wide choice of facilities including plenty of places to soak up the sun and three swimming pools – a large main pool, a children's pool and a nudist pool for the more adventurous guests. There are plenty of activities available such as tennis, mini golf and Pilates as well as a seasonal kids club for little ones and a fantastic on-site restaurant.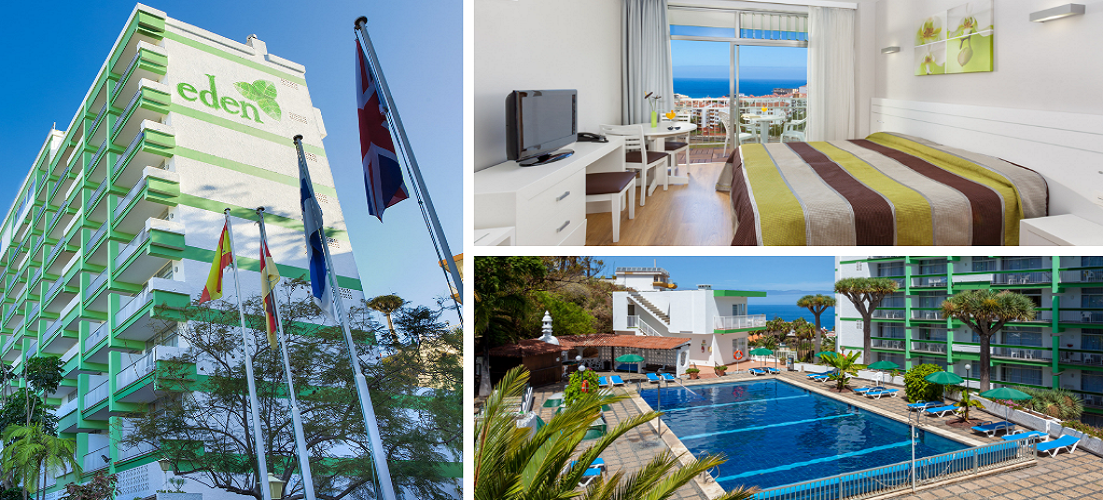 Famous for its vast golden beaches and rolling sand dunes, Gran Canaria boasts an incredible 60km of beachy coastline – perfect for those beach bums out there. Steeped in history and alive with modern-day culture, Gran Canaria is a perfect mix of old and new. Visit the Painted Cave for a glimpse into the past, surf the infamous dunes and don't forget to try the world-famous papas arragudas – literally translated to wrinkly potatoes.
Make the most of those famous beaches with this four-star beachfront beauty. Featuring a huge lagoon-style swimming pool with children's section and outdoor Jacuzzi area, this hotel is perfect for a relaxing Canary Island holiday. Feel like getting active? The hotel offers a great choice of activities such as archery and water polo, a seasonal kids club for the younger guests and a fun-filled entertainment programme. All guestrooms here come with kitchen facilities as standard, so you're free to whip up a meal in the comfort of your own place. Don't worry – there's also an a la carte restaurant and a snack bar for when you don't feel like cooking.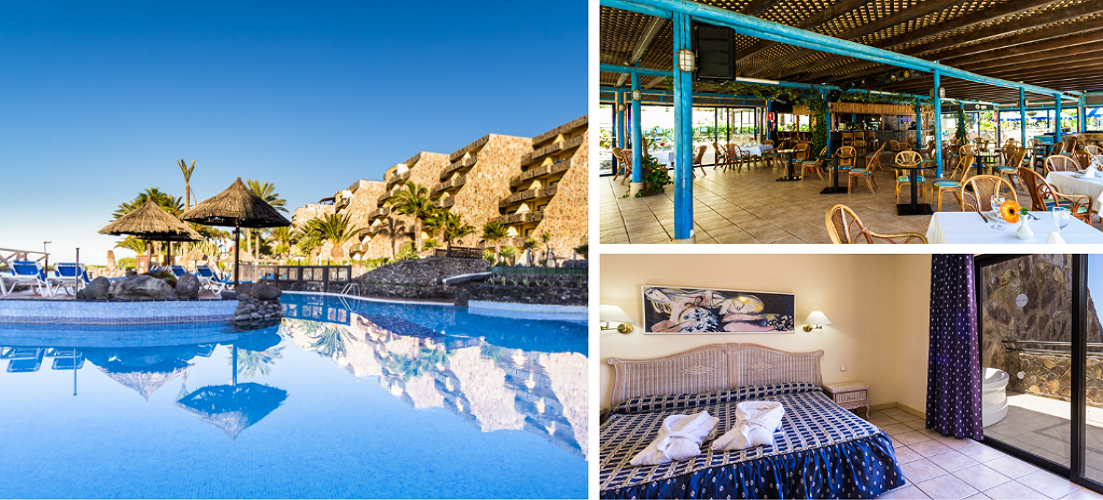 The quirkiest and most fascinating of the Canary Islands, Lanzarote is definitely a one-of-a-kind holiday destination. A lunar-like landscape featuring craters, lava formations and underground caves is fringed by white sand beaches and crystal-clear waters. Check out the underwater museum of Museo Atlantico, wander the unique volcanic vineyards or take a trip underground and experience dinner and a show lakeside… in a cave.
The BlueBay Lanzarote is located in the popular region of Costa Teguise, just 400m from the beautiful blue waters. Perfect for both families and couples alike, the hotel offers a range of great facilities and plenty of activities. Active guests can enjoy a game of football and tennis or start the day with a workout in the gym while those looking to be pampered can head to the spa for ultimate relaxation. There's loads for little ones too, with a separate children's pool, kids club and playground.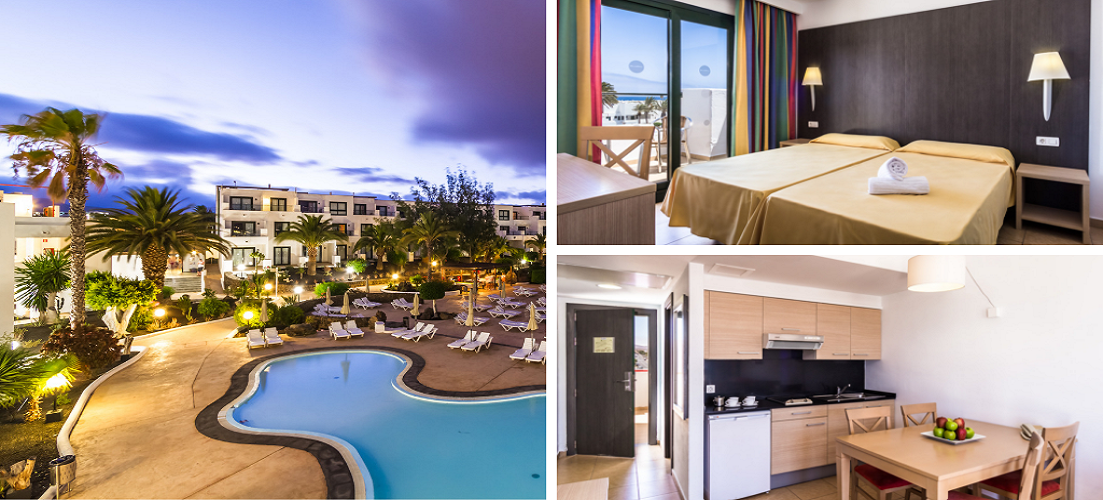 Learn more about the Canary Islands here, or take a look at more fantastic BlueBay Hotels here.