Every year, top Travel magazine Travel + Leisure has their readers vote for their favourite hotels across the world based on five factors: location, food, service, facilities and overall value. Pretty key factors to judge a hotel on, aren't they? Once all the votes are collated, the list of the 'Travel + Leisure's World's Best Awards' is finalised and the 2022 list has just landed.
Taking the top spot this year is the Rosewood Castiglion del Bosco, which is based in Montalcino, Italy. Why has this particular hotel taken the number one spot on the list? Because it combines extraordinary scenery with its own winery, spa and loads of other fancy pants stuff that make up its 5-star pristine rating. However, we aren't overly ecstatic about it. Why? Because it's not on the beach. Who votes for adding 'is it by the beach?' as a factor to this list? WE DO!
We sell a range of hotels from family to groups to couples. Luxury beachfront hotels are something we just GET and if you want to take a luxurious break whilst also having the chance to get the sand between your toes, then these hotels are perfect: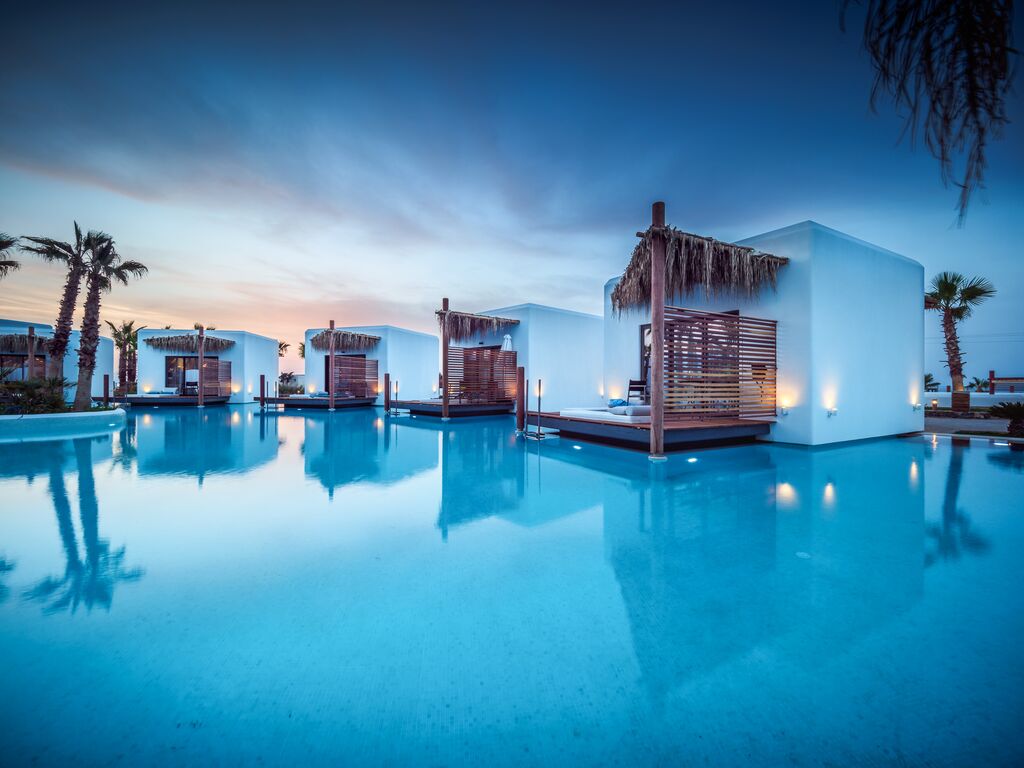 Stella Island Luxury Resort & Spa – Crete, Greece
Where can we even start? Maybe at the Maldivian-esque swimming pool? Or maybe at the swim-up rooms? We could even start at the insane amount of dining options, all of which serve up high-quality cuisine to stuff your face on. You're on holiday after all. Stella Island in Crete is the epitome of luxury, whether you're a couple looking for a getaway or you and your family are embarking on your next trip.
Also, the complex is so big that you can get ferried around on golf carts. We did say luxury.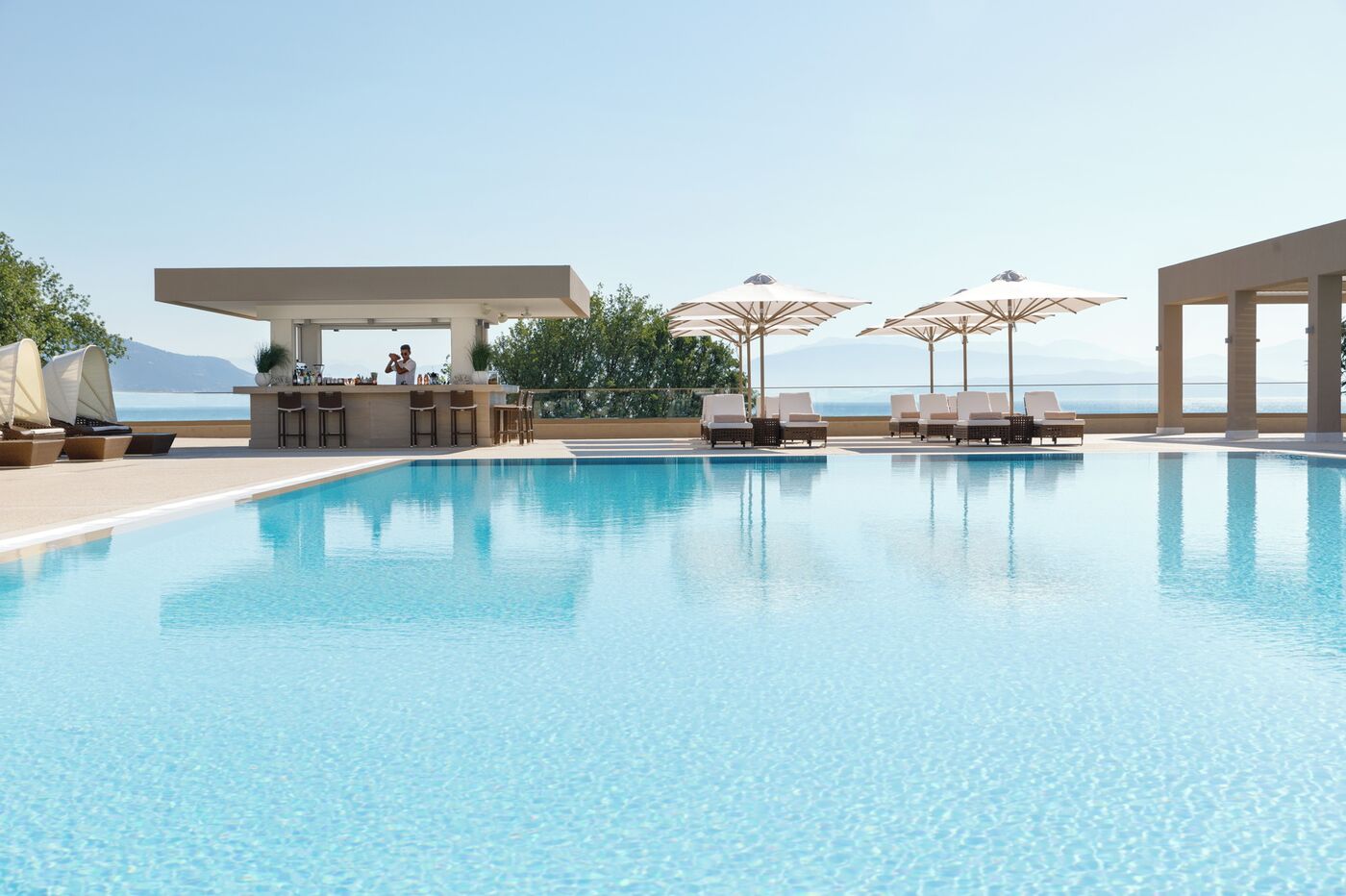 Ikos Dassia – Corfu, Greece
Private beach. Eight (yes, eight!) restaurants. Indoor and outdoor pools. Kids' facilities. The list goes on and on and on. The Ikos Dassia is just THAT good. It may not be on the list but we certainly think it should be. Modern luxury equipped with superb facilities? Check. If you're all about life's luxuries, then it is hard not to fall in love with this one. 5/5 on Trip Advisor, too? We love it, everyone loves it, and you'll LOVE it. Put this on the list!
Secrets, The Vine – Cancun, Mexico
If you're looking for luxury but a bit further away from home, then this is for you! Secrets, The Vine in Cancun, Mexico is beachfront heaven. Yes, it's a long-haul destination but what better way to unwind after a long flight than sipping a cocktail in an infinity pool overlooking the ocean? Exactly. You can also stroll into the spa for a massage or facial once you're done enjoying that Piña Colada.
These three may not have been on the exclusive Travel + Leisure list of best hotels but we love them anyway. They're star students in all of the five factors and because we are who we are, the overall value is a high flyer because our deals are as hot as the sun shining down on you as you relax on your private beach sun lounger. Yep. Take advantage of our 5-star luxury deals here.