The Algarve, on the southern end of Portugal and just a few hours' flight from the UK, is one of the most perfect and convenient holiday destinations in Europe. You get the sunshine, the sea, the sand and some fantastic food. Many airlines have great rates flying into Faro from all over the UK, so jump on a plane and it's not long before you're relaxing on your hotel balcony with a jug of Sangria.
The Algarve is a long stretch of lovely towns and villages to suit everyone. You'll find cove upon cove of great sandy beaches that would beat most of those you find around Europe. Amazing unique rock formations and caves invite you to explore the coastline either on the fine sandy beaches or by boat for those hard to reach areas.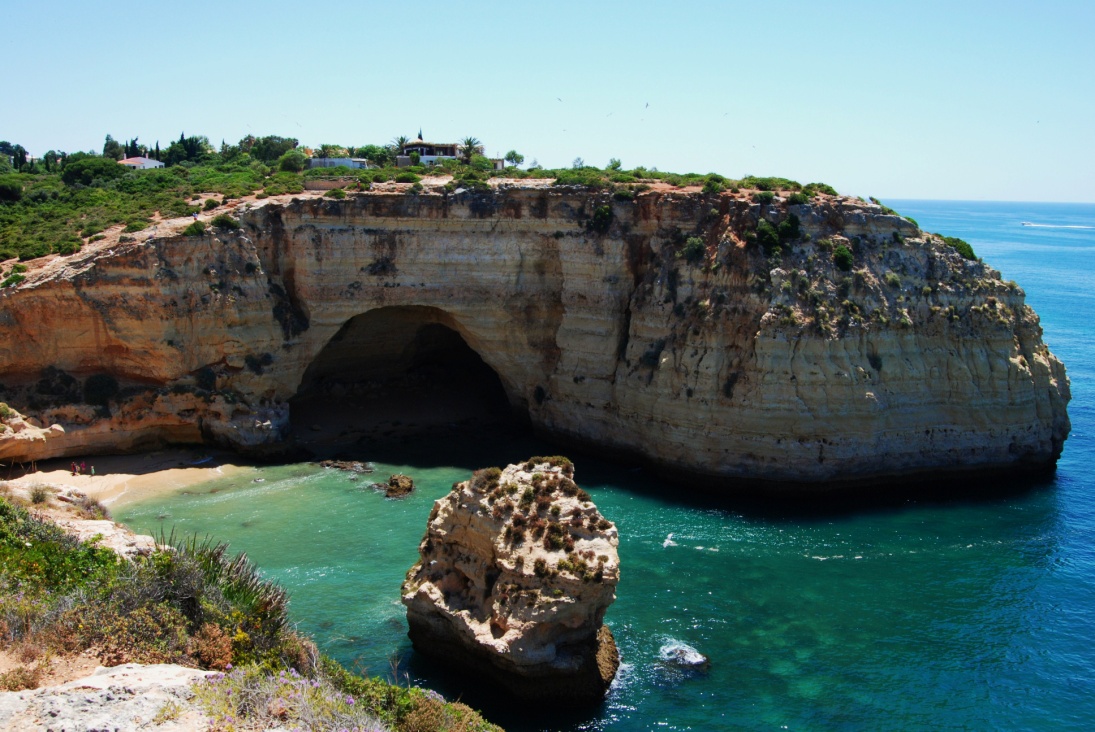 It's certainly not just a golfers paradise, but can be a paradise for everyone. Among thousands of privately owned rentable villas with pools, there are plenty of top quality hotels ranging from low budget hotels up to 5* luxury boutiques. Sporting some of the most popular hotel brands in the world such as Hilton, Sheraton, Tivoli, Riu, Four Seasons, Pestana and Vila Galé Hotels, you will not struggle to find your perfect hotel.
Many people tend to head for the lively lights of Albufeira which has plenty of accommodation to suit all budgets. Prices for food and drink are also very competitive and it is great for shopping.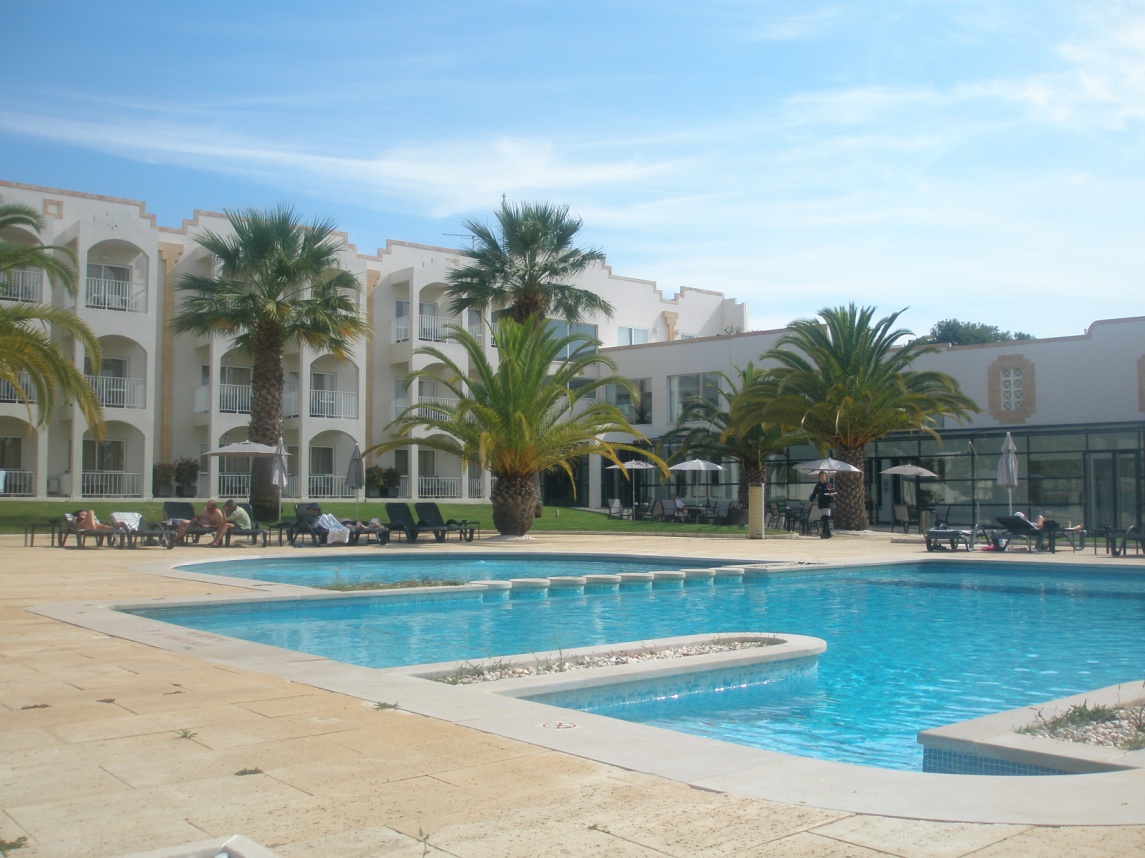 For those seeking a little peace and quiet and a luxurious but affordable stay, I recommend Praia da Galé located ten minutes outside Albufeira, home to the top rated 4* Vila Galé Praia Hotel. Available on a half board or bed and breakfast basis, check-in here is smooth and simple, greeted with a refreshing iced tea and cold face towel. There are forty luxurious rooms kitted out to a high standard, most of which have a pool view. On the higher floors you can also see the sea and admire the sun going down in the evening. The bedrooms are comfortable and carpeted, with a great selection of comfy pillows on the pillow menu! I enjoyed the Arctic feather and down pillow that was brought to me without delay. Breakfast was plentiful and even had a bottle of cava on ice for those fancying something different in the morning. Being on bed and breakfast we ate in the hotel's restaurant one evening and found the food to be very good.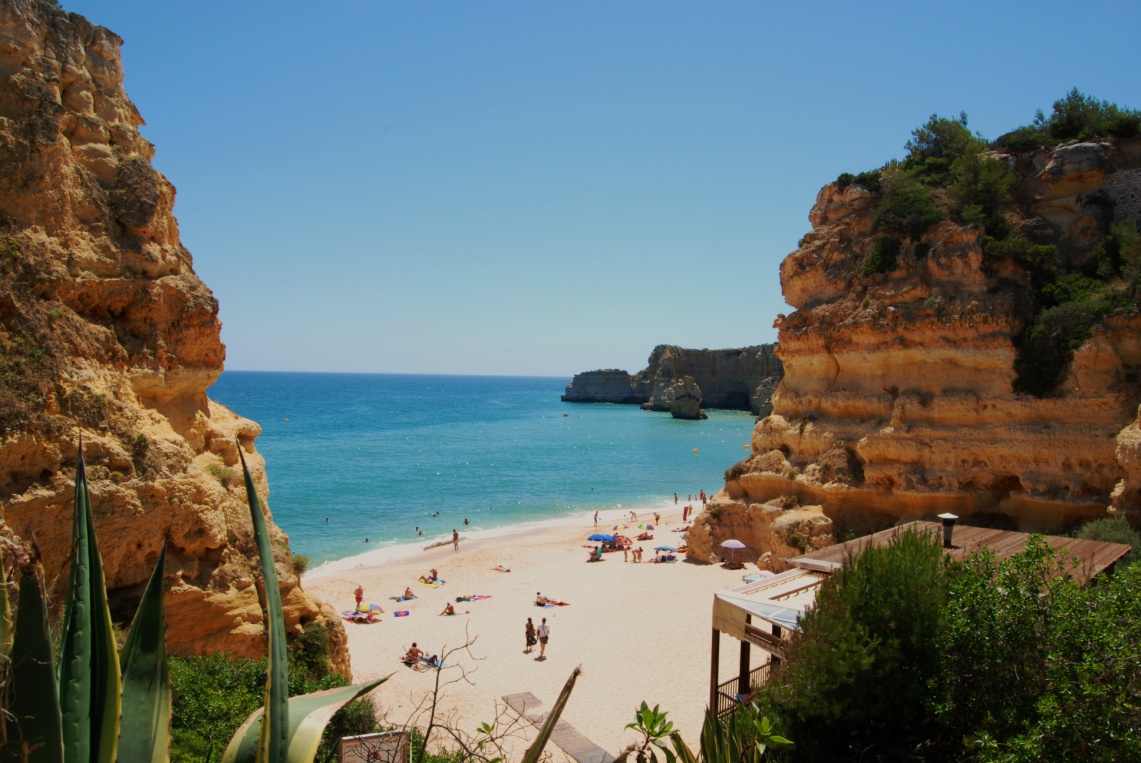 The beach is only a couple of minutes' walk from here and has a few nice restaurants overlooking the sea. One thing I tried here was Portuguese steak which can be found in many restaurants. It's very tasty and I've recreated it many times at home. The steak is pan fried along with bacon or Parma Ham, then placed in a terracotta dish with the ham laid over the steak and covered with lots of garlic, white wine cream, a bay leaf and a touch of white wine vinegar. It's served with sliced potatoes and some restaurants will even top it with a fried egg for good measure.
Around twenty minutes from Albufeira and 10 minutes inland from Praia da Galé you will reach Péra. Here they hold the annual Fiesa Sand Sculpture Festival. The exhibition takes an army of sculptors about eight weeks to complete hundreds of amazing sculptures which are spread over the 15,000 square metre site. This runs from May to October and they have a different theme every year.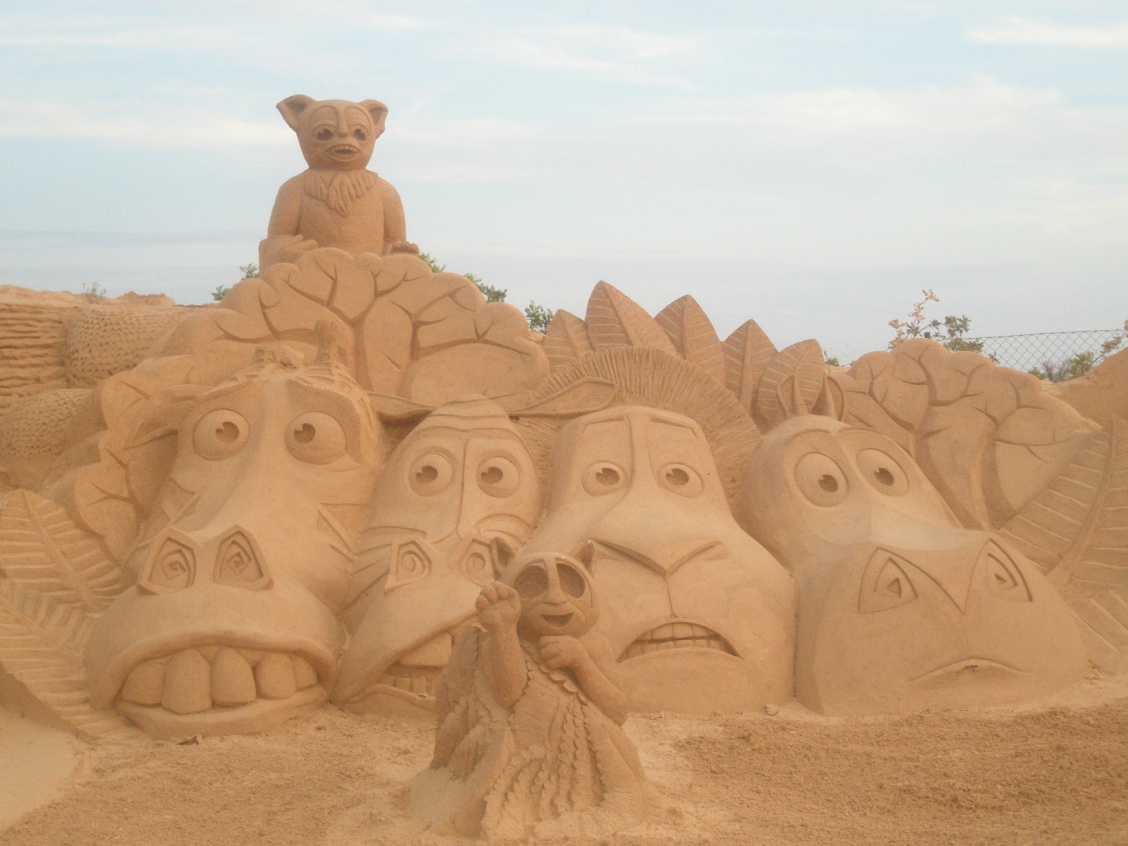 Last year's theme was 'Characters' which ranged from a 12 foot Frankenstein to the Madagascar characters. This year the theme is music and I'll be there to see the creations on display! A good tip is to go an hour or two before sunset. This will give you plenty of time to look around the site in the remaining sunshine. There is a reasonably priced snack bar and many people take picnics. Once the sun goes down the whole place becomes a new experience, when all the sculptures are lit up with colour.
When travelling from Albufeira to the Fiesa exhibition you can go via the large 'Algarve Shopping' complex on the old main road (N125) stretching the length of the Algarve located near Guia. Here you will find an abundance of shops, a food court and a large supermarket.
Just behind 'Algarve Shopping' there is Cliff Richard's vineyard. It produces some nice wines which can be found in most supermarkets, usually next to a life size cardboard cut out of Cliff. You can also take tours of the Vida Nova vineyard and sample the wines, and may even be in with a chance of meeting Cliff if he is taking a relaxing break at his villa. You must book in advance if you want to take a tour or can just buy and sample the wines in the shop!
There is so much to see and do, and too many beaches to relax on in the Algarve, that I can't possibly fit it all in here. Book yourself a ticket and jump on a plane, enjoy and explore.
About Howard: A Customer Feedback Advisor at On the Beach, I work to travel and explore the world, experience new things, eat local specialities and relax in the sun.
Tempted? Read Howard's second blog about the Algarve, or browse hotels and flights at onthebeach.co.uk.