As you've probably guessed, we're BIG fans of the 4* BH Mallorca here at On the Beach and we want to tell you everything you need to know about the hotel firsthand…
Despite being located in the hedonistic haven of Magaluf, this unique hotel has a VIP atmosphere with enough to keep you occupied all day long. The hotel is split into three different sections so no matter what you fancy, there's always something to do:
Island Beach Club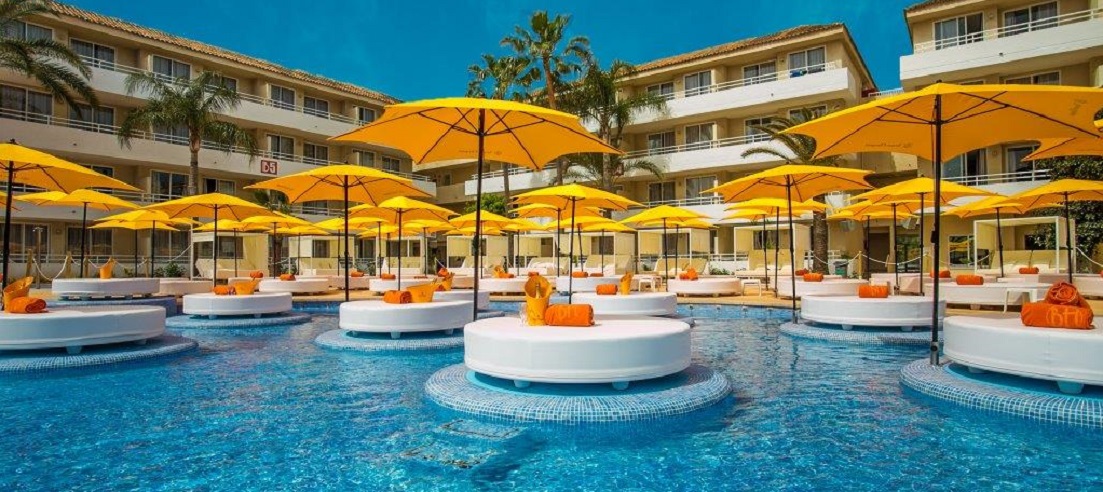 For those who want to relax and catch the rays, BH Mallorca's Beach Club is a brilliantly luxurious setting. Large daybeds are dotted around and inside the pool area, meaning you can switch between a quick dip and some sun soaking with ease. Beds are available to rent and hold up to 6 people.
Chilled out music is played throughout the day and podium dancers are even scattered around for guests entertainment…
Stage Area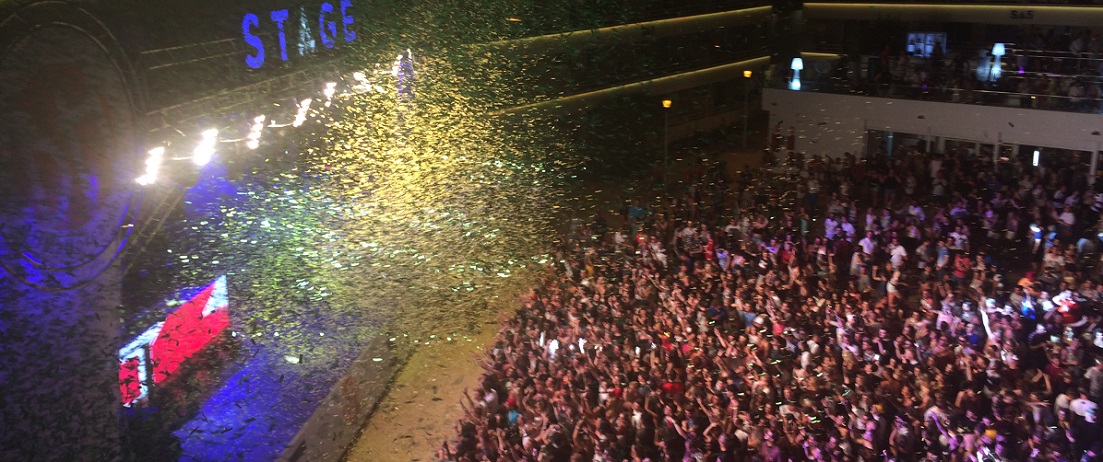 On the other side of the hotel is the impressive stage area and restaurant. Music is played throughout the day to ensure the party never stops and a generous sized pool area is available to those wanting to swim away their hangovers.
It's the evening that this area really comes to life though, as every Tuesday and Thursday it plays host to some of the world's biggest DJ's and performers.
During our visit, Tinie Tempah took the stage and the whole area filled with excited guests. If you have a stage view room, the views of the gig are amazing and it means you can choose to be either a spectator, or be in amongst the action.
Water Park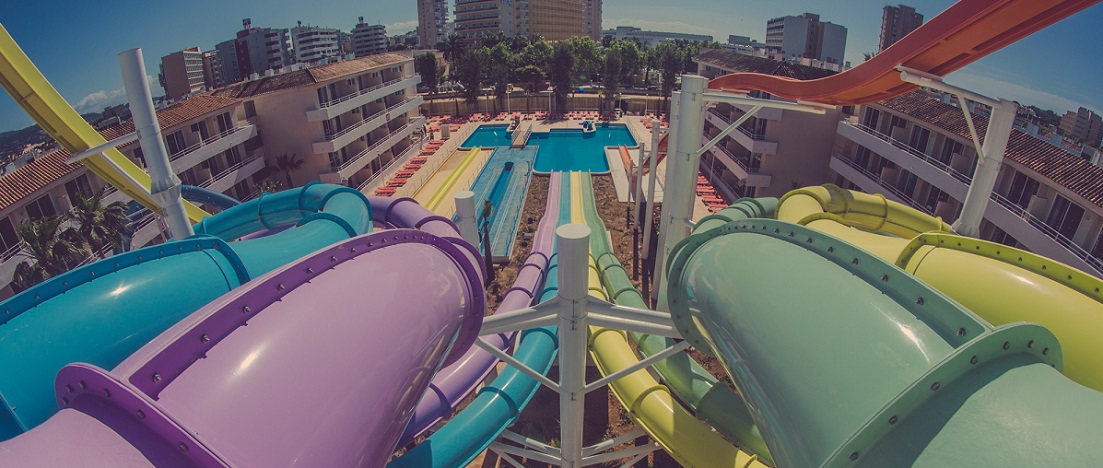 It's what's in between these two areas, however, that makes this hotel so unique – the world's first 18+ water park. The pictures of these slides don't do their colossal size justice and have to be seen to be believed.
These high adrenaline slides, including a 360 degree loop allowing guests to reach speeds up to 60km/h, are definitely not for the faint-hearted. There is a wave pool, though, for those guests a little less brave…
This is primarily an all inclusive hotel; however, they have recently offered a room only option for those guests a little less gluttonous than the rest of us. Both options are incredibly affordable and the hotel's buffet-style meals are varied and tasty.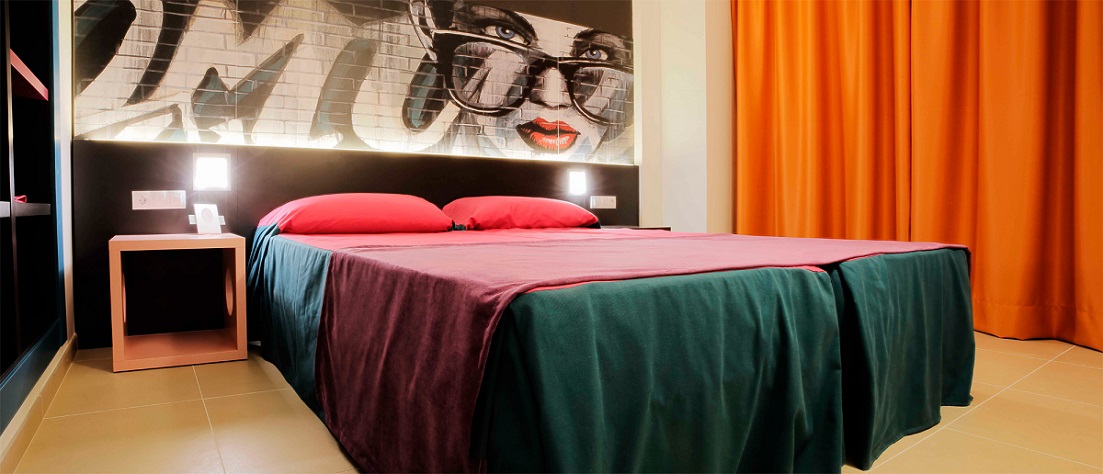 The beach is just 200m away, so if you ever do fancy something different, a day by the sea is just a short walk away.
If nightlife is what you're after, then that's certainly what the area offers. The famous Magaluf strip is nearby and the huge nightclub, BCM, is just around the corner.
The BH Mallorca really does have it all, and having witnessed it firsthand, it is not a place to be missed.
Useful links: