It's no surprise that Tenerife is a much-loved holiday destination – in fact it's one of our most popular year after year. Aside from its all-year-round great weather and gorgeous beaches, the Canary Island has so much more to keep you occupied over the summer months. Take a look at some of the Tenerife events we've hand-picked for you happening in June and July…
Corpus Carpets in La Orotava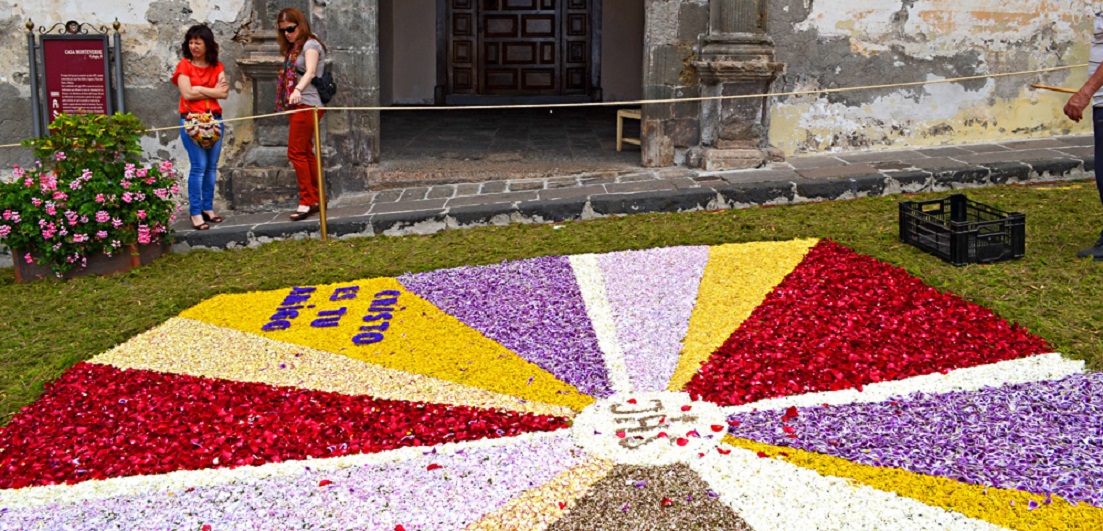 One of the most deeply-rooted traditions in Tenerife occurs every June throughout the Island. The celebration of Corpus Christi is the creation of flower-petal carpets strewn into elaborate patterns depicting religious scenes.
These artistic flower murals are famous for their vibrant colours and vast sizes, the most renowned and arguably most impressive of which are in La Orotava in the north of Tenerife. The largest is in the Town Hall Square and covers an area of almost 2000 square metres.
Thousands of tourists flock to see these spectacular sights every year so if you're looking to witness some truly traditional celebrations, these are not to be missed.
Tenerife Blue Trail 2016 (June 11th)
Like to keep fit on holiday? How about getting some exercise whilst taking in the breathtaking scenery Tenerife has to offer? If this sounds ideal to you, then the Bluetrail 2016 may just be your perfect outing.
With various different distances and modes including marathon and trail, there's something for everyone and allows you to explore some of the most beautiful natural areas of Tenerife.
Fiestas de San Juan (June 23rd-24th)
If you're in Tenerife at the end of June then you have to get involved in the summer solstice. Each town has its own traditions usually involving fireworks and bonfires where locals may even burn old objects in order to let go of the past and move on to better times.
San Juan de la Rambla and Garachico, to the north of the island, celebrates the night with acoustic fireworks and and fireballs made from bags of sawdust.
Starmus 2016: Tribute to Stephen Hawking, Beyond the horizon (from 27th June to 2nd July)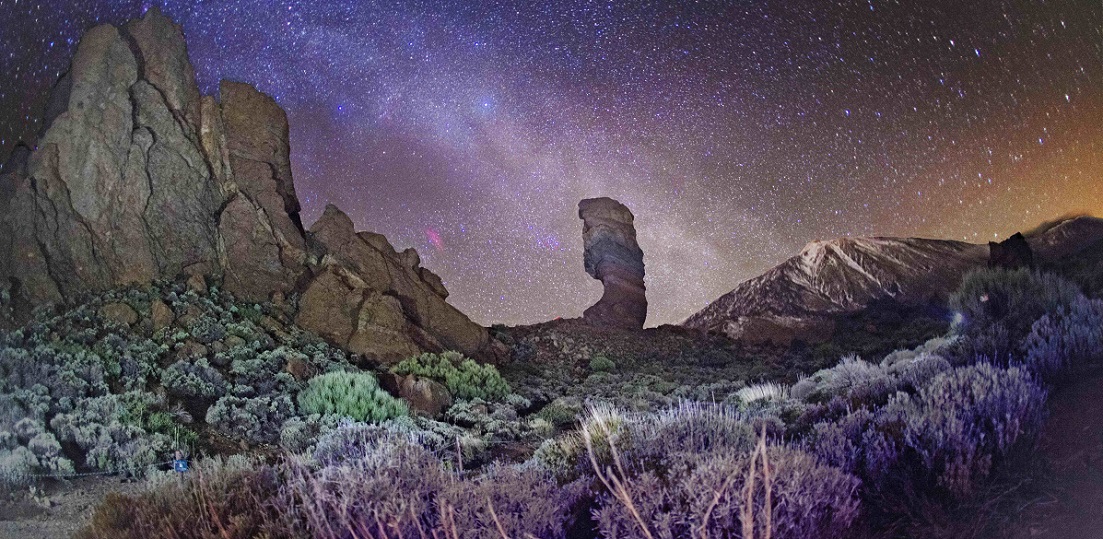 Tenerife has yet again been chosen to host the 2016 Starmus conference and this year is set to be a corker including Prof. Stephen Hawking, Brian May and Nobel Prize winners.
Starmus attracts all types of people worldwide including the brightest minds in the history of humanity year after year. Expect to discover the wonders of the cosmos through an extravaganza combining science, art and music.
Virgin of Carmen Festivity,  Puerto de la Cruz (July 12th)
Although many tourist resorts in Tenerife celebrate the festival of the Virgin of Carmen, it's the one in Puerto de la Cruz that you don't want to miss.
The festival involves locals carrying the statue of the Virgin of Carmen to the beach in the fishing harbour and placing it on a decorated boat. After releasing some doves, the sound of the brass band can be heard and the statue is then sailed along the coast.
At the end of the fiesta, fireworks are released before returning the Virgin of Carmen to their chapel. It's a great atmosphere filled with enthusiasm and this can be felt by both the locals and tourists alike.
Any Tenerife events take your fancy? Check out our holidays to Tenerife here.