If you thought renewing your vows on some swanky romantic holibobs was just for the rich and famous, think again. We dug into our data (well, actually, our data guys dug into the data) and it turns out a whopping 53% of you lovely lot are totally up for renewing your vows – if only it didn't cost an arm and a leg to do it. Well, say hello to our shiny new 'Take a Vow' package, where you can do the whole shebang in sunny Cyprus for under a tenner. Fancy joining the club, or just being a bit nosy and finding out more? (Hey, no judging here.) Keep reading for the full deets 👰🤵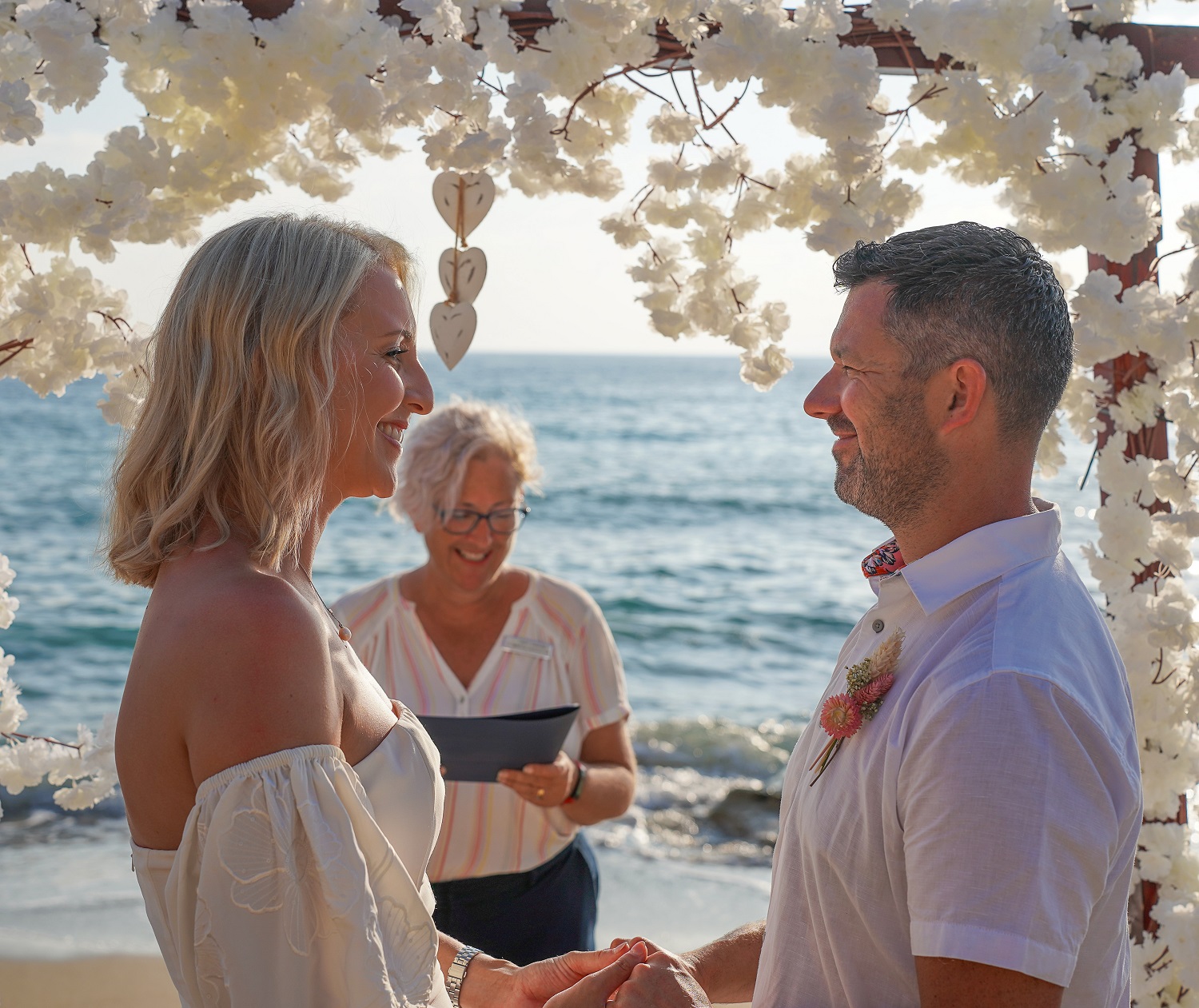 This is Elizabeth and Ryan from Burnley, Lancashire. These two were the first lucky pair to snap up our cheap-as-chips 'Take a Vow' package after tying the knot 10 years ago. In Elizabeth's own words:
"We've been wanting to renew our vows for some time now, but with the cost of everything increasing we never imagined it would be possible. Then we heard we could do it for £9.99 as an added extra during our On the Beach holiday to Cyprus. It was a no-brainer and even more magical the second time around."
Oh Liz, stop it. We're getting teary over here.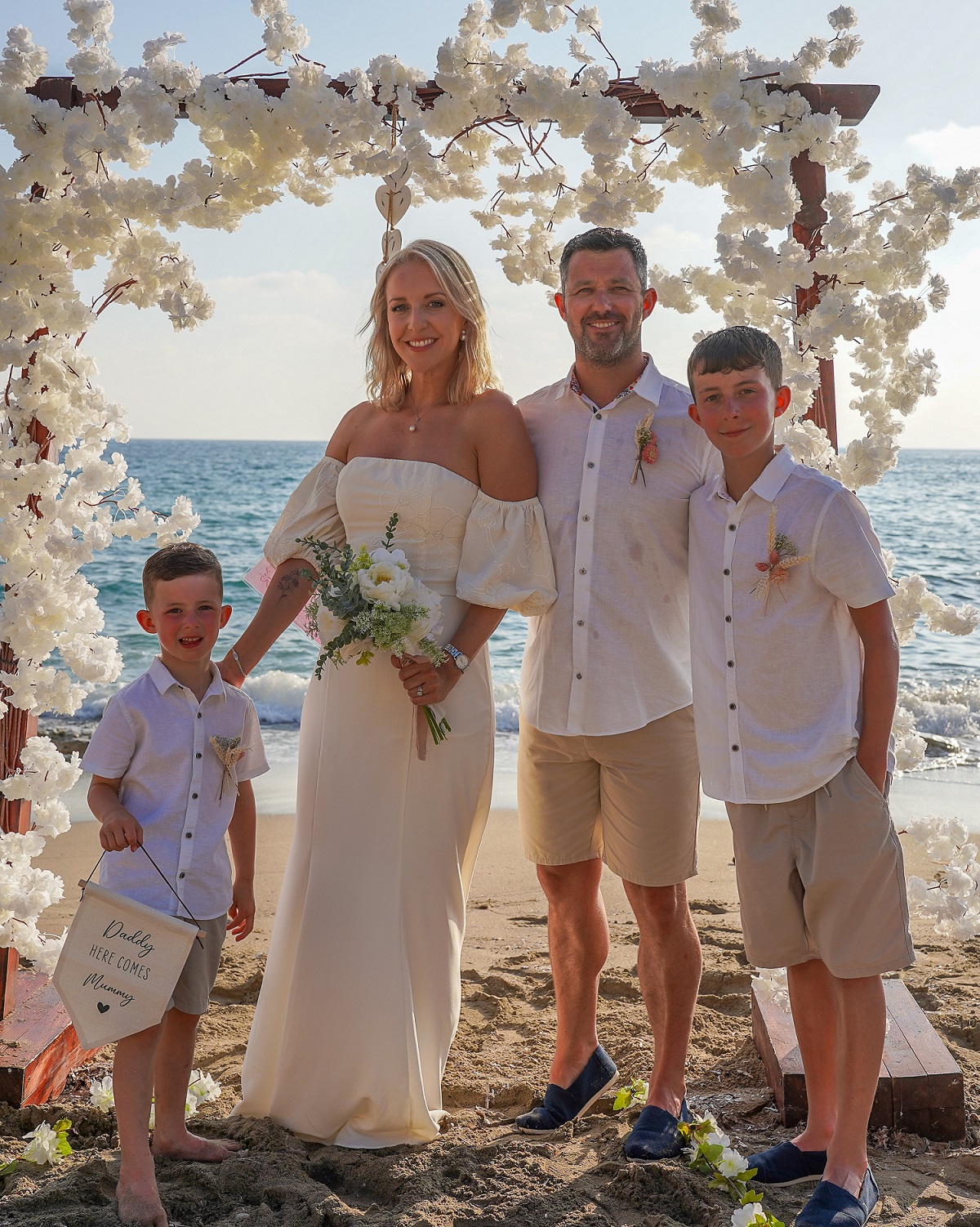 But yes, you did read that right. If you book a holiday with us to Coral Beach Hotel & Resort in Cyprus (and trust us, when you take a look at the place you'll definitely want to), then you can renew your vows while you're out there for just £9.99 extra!
That includes your dreamy backdrop on the beach with a white flower arch (the Insta pics are gonna pop off), and speaking of popping off – there'll be a champagne reception to follow, and you'll get a keepsake certificate of the whole thing. We'll even post your favourite mobile snap out to you so you have a physical, printed photo to remember the day by (yes, those still exist).
If you fancy a bit of what Elizabeth and Ryan got up to, you too can take advantage of our 'Take a Vow' package on your holiday to Coral Beach Hotel & Resort in Paphos (that's the one in the drool-worthy pics below). You'll have a bunch of restaurants to stuff your faces at, a choice of pools to dunk into and you'll be right along the beachfront where you can do the deed. Renew your vows, that is. Come on, folks!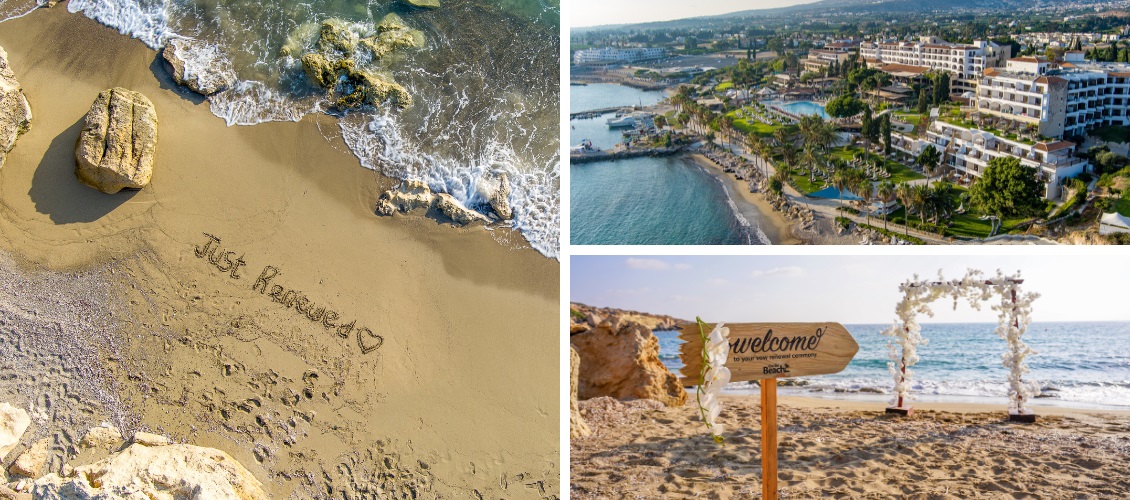 ⭐⭐⭐⭐⭐
Paphos, Cyprus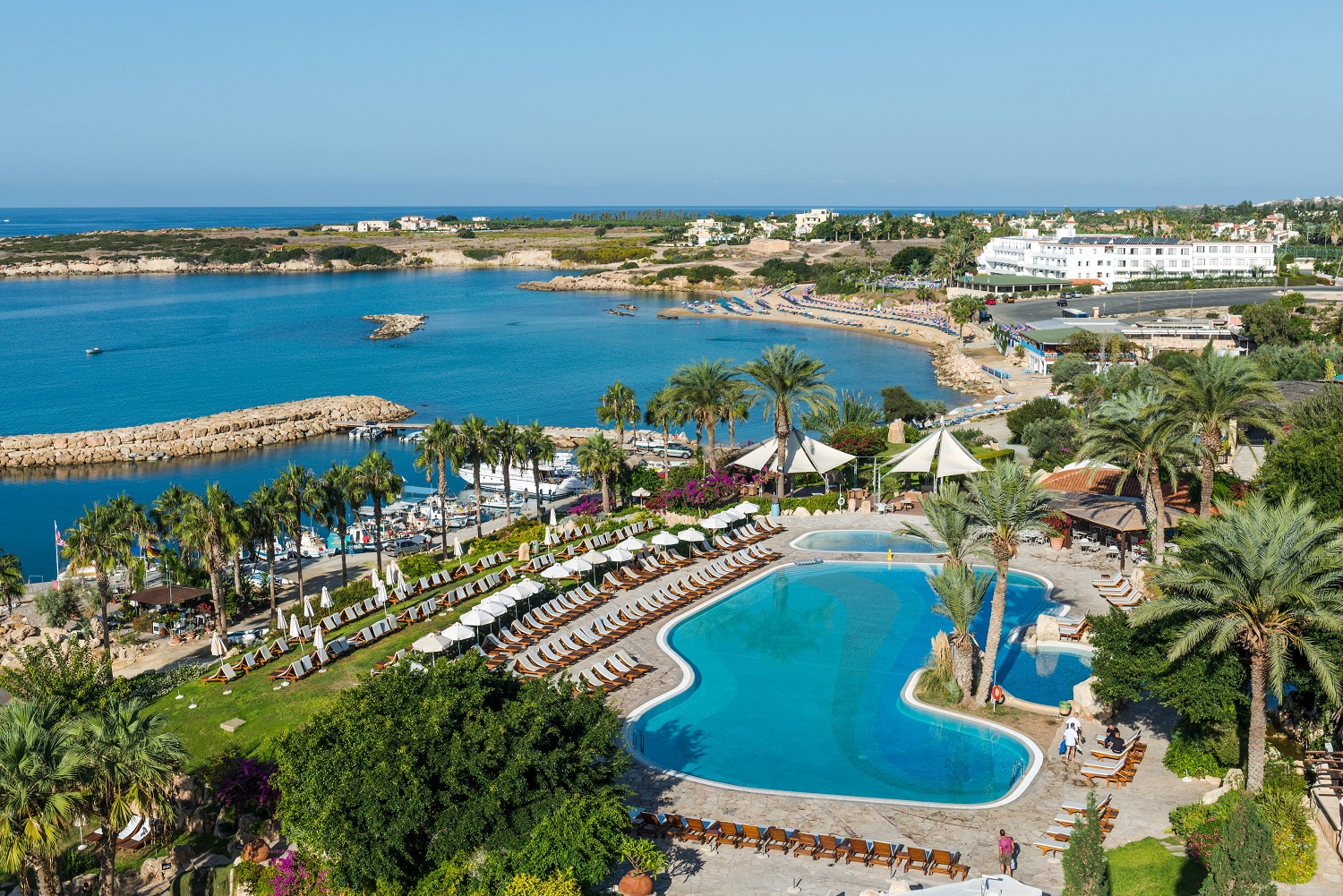 To get your hands on this loved-up package, all you have to do is book a jolly to Coral Beach Hotel & Resort between 1st September 2023 and 30th November 2023 and select the 'Renew your vows wedding package' room type at checkout. We know. We make it too easy for you guys.
And actually, we're about to make it even easier, because we've included the deal right here, so all you have to do is give it a click to be taken straight through to the good stuff. That's right. We've literally sorted everything for you. Well, except for packing your suitcases – you might have to do that one. Sorry.
Full terms and all that boring legal stuff is down below, so make sure you give it a read for the full details, yada yada – you know the drill.
In the mood for romancing? Check out our couples' holidays for 10/10 romantic vibes.