Valentine's Day is coming up and you might be feeling a little bombarded with adverts for couples' holidays, romantic meals for two and spa retreats. But that got us thinking…why is everything in a couple? Why don't people shout as loud about solo travelling? Think about it – you can do whatever you want to do without having to think of another person, you can meet so many interesting new people along the way, and you can get that well-deserved 'me' time that you've been needing for so long.

Solo travelling isn't just something you do on a 'gap year' either. You don't have to be in your late teens or early twenties, ready to jet off to the other side of the world for 6 months. You could take a week in Spain, a fortnight in the Caribbean or even a long weekend in Portugal – the possibilities are endless! We can't rave enough about solo travelling, so to prove just how amazing it can be, for those of you who are still yet to try it, here are some first-hand experiences from On the Beach employees.
Karla – Senior Performance Marketing Executive
"Last year I spent two weeks travelling around Andalucia in southern Spain by bus and train. I was a bit nervous about my first long solo trip, not having travelled on my own before, so I was expecting especially meal times to be lonely and awkward. Turns out there was no reason to worry, as Spain is the perfect solo travel destination. For each meal, it was easy to find a cosy restaurant, a seat by the bar and delicious tapas. There's so much going on behind the bar that I never felt lonely, and there was often space for at least one person, even at the busiest places. Plus, I found that other people often approach solo travellers, which meant I met loads of locals and other travellers.

Because I wasn't focused on another person, I was very aware of what was going on around me and felt like my senses were heightened for every experience. I could go exactly where I wanted when I wanted. If the weather was nice I'd spend the day on the beach and if I was feeling cultural I'd spend it wandering around museums. It was definitely good to visit a few different destinations, as there were always new places to explore.
I'd brought a few books with me to read on my trip but ended up reading none of them, as I was so busy doing all of the things that I wanted to do.
Solo travel was one of the most empowering experiences I've ever had and I can't wait for my next solo trip! Maybe I'll visit Italy, or go island hopping in Greece this time."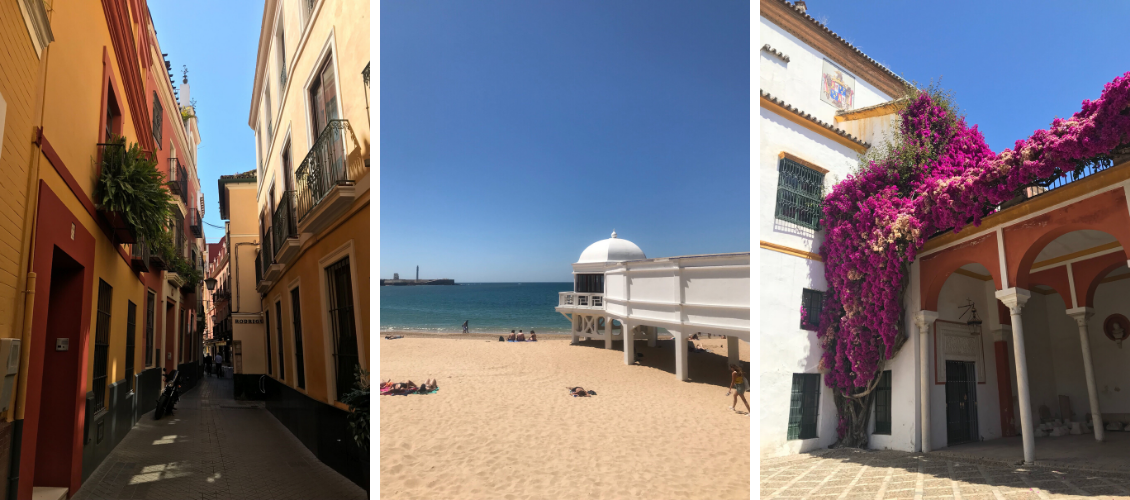 If you fancy a sunny trip to Andalucia, check out our Costa del Sol getaways!
Sizen – Team Leader
"Travelling alone can be scary, at least the first time. It will however also be way up high in the most liberating and life-changing experiences of your life. Once you get hooked on it, you'll probably end up a travel junkie like me, always looking for an excuse to book the most random place for the cheapest possible price. Whether it is a cheap low-cost airline fare or a long-haul route that's just too good of a deal to let slide, you'll be boarding a journey of discovering just how capable you can be on your own. I usually do city holidays, but last year I decided to go for a traditional beach escape and somehow ended up in Rethymnon on the beautiful island of Crete, Greece.
Overall, I experienced everything a normal tourist usually does – I napped by the pool and on the beach, I drank margaritas at 10 o'clock, sunburnt and got lost. At the same though, I became an ouzo fan, danced sirtaki with the waiter in the middle of the street, was invited by a Greek grandmother (yiayia) into her house and learnt how to make beef stifado. I liked every moment, so much that I am going again this year eager to test how well I've picked up the Greek language.

The point is just travel… to anywhere. It's also a really good opportunity to become an amazing storyteller and maybe find that place where you feel you truly belong. "
Does a Greek escape sound like your kind of adventure? Take a look at our sunny breaks to Greece.
Charlotte – Marketing Content Executive
"I'd spent around a year planning the perfect trip with my then boyfriend. So when we broke up, all plans were cancelled – and I certainly wasn't one for heading anywhere on my own. But after several sleepless nights (and a little bit of Dutch courage on the way), I decided to throw caution to the wind and book a five-week tour of Thailand, Cambodia, Vietnam and Laos. Paid in full so there was no backing out. And it was the best decision I've ever made.

Yes, I was terrified as I made the early morning train journey alone and boarded the two long flights out there. And yes, I cried on my layover in Abu Dhabi. But I had absolutely nothing to worry about. The next five weeks changed my life.

Not only did I explore parts of the world I'd only ever dreamt about but I learned that I was also capable of a lot more. I visited temples in Thailand, took a cooking class in Vietnam, taught English to children in a remote village in Laos and danced through the Cambodian forest. I was humbled by the tragic history of the people in Cambodia and welcomed with open arms as they shared their personal stories. I tasted the best food I'd ever had and met people that I will remember for a lifetime. I was never alone.

I came back with a new perspective. I found confidence within myself, the ability to do things on my own and a hunger to see more of the world. "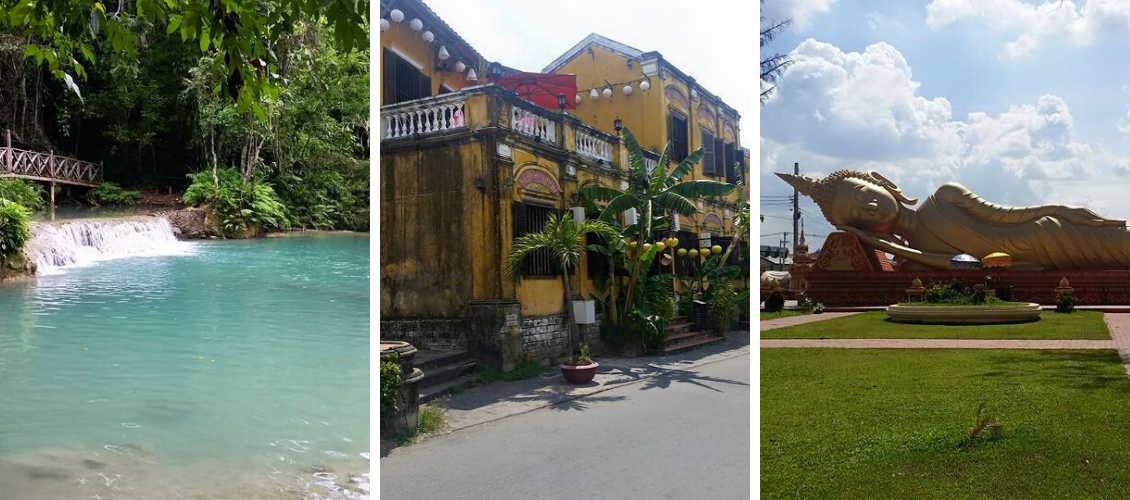 If a holiday to Asia is your dream come true, why not try Thailand?
Phil – Lead Data Scientist
"I got bored of my comfortable life in London so I sold all of my possessions and booked a one way trip to Mumbai. I didn't know much about India before I got there, apart from the week I had spent in Goa the year before. I arrived alone, with no plans and a bit of savings in my bank account. From my past experience of travelling alone, I've found I am much more inclined to interact with strangers and to create adventures, with each journey leading onto the next. For example, my journey to central India found me smoking tobacco chillums with a Sadhu, after which I hired a Royal Enfield Motorbike and spent 2 weeks driving through the Western Ghats.
After a few months I found myself in a cafe in Dehli wondering where to go next. I met two English guys who were cycling from London to Hong Kong. They invited me along on their journey, which meant I had a few hours to buy a bike and bin my non-essential luggage. A few weeks and two very sore legs later I found myself in Kathmandu… then Myanmar… Brazil, Columbia, USA and then finally Berlin where I made my new home."
Ready to say 'YOLO' and go solo? Check out our Solo Travel Holidays to find your perfect adventure!