There's no denying it, family holidays are the highlight of the year. There's nothing quite like getting everyone together for a much-needed break, whether it's a height-of-summer escape or a winter getaway. But what do we look for in an ideal family holiday? At On the Beach we think that any list of must-haves will definitely include a kids club, a theme park, a nearby beach, a splash park and free Wi-Fi. At Sol Katmandu Park & Resort you get all this, and much, much more, making it our top choice for the ultimate family resort.
Resort lowdown
Resort name: Sol Katmandu Park & Resort.
Location: Magaluf in Majorca.
How far is the nearest beach? The sandy Magaluf Beach is just 250m away.
Who is it for? Fun-loving families of all kinds.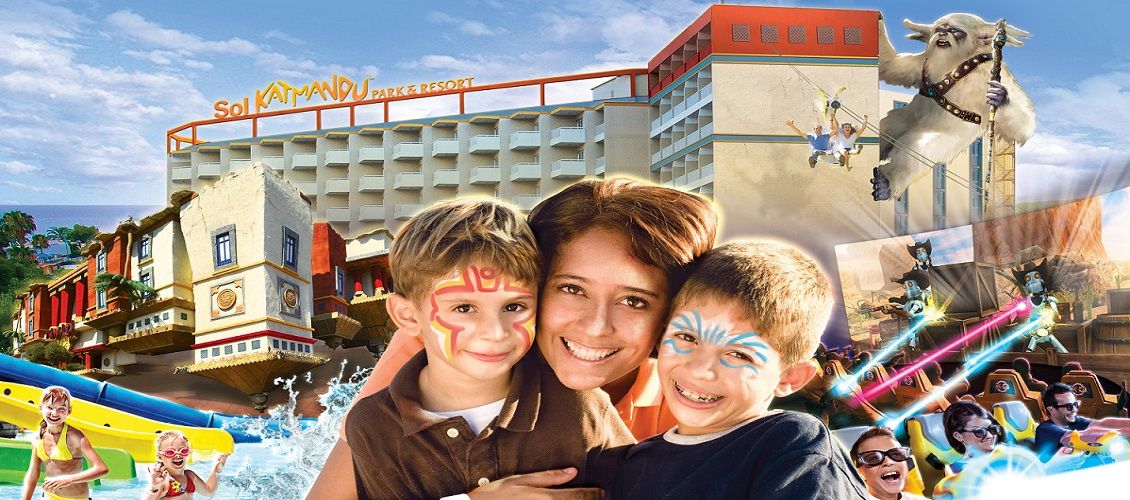 Fun included
Sol Katmandu Park & Resort is designed with families in mind. So much so, that it's become the first Fun Inclusive resort in Majorca. Pretty impressive, right? Building on popular All Inclusive programmes that offer all-you-can-eat deals, going all in at this hotel doesn't just keep you refreshed with meals, drinks and snacks – your entertainment is included too. Yes, you read that right: a stay at Sol Katmandu offers everything your family loves, all in one place.
The beach and activities and a kids club, oh my!
Children will think all their Christmases have come at once when they first get to explore Sol Katmandu Park & Resort. Kids play free here, which includes hours of supervised fun at Kamp Katakidu, the hotel's colourful and educational kids club.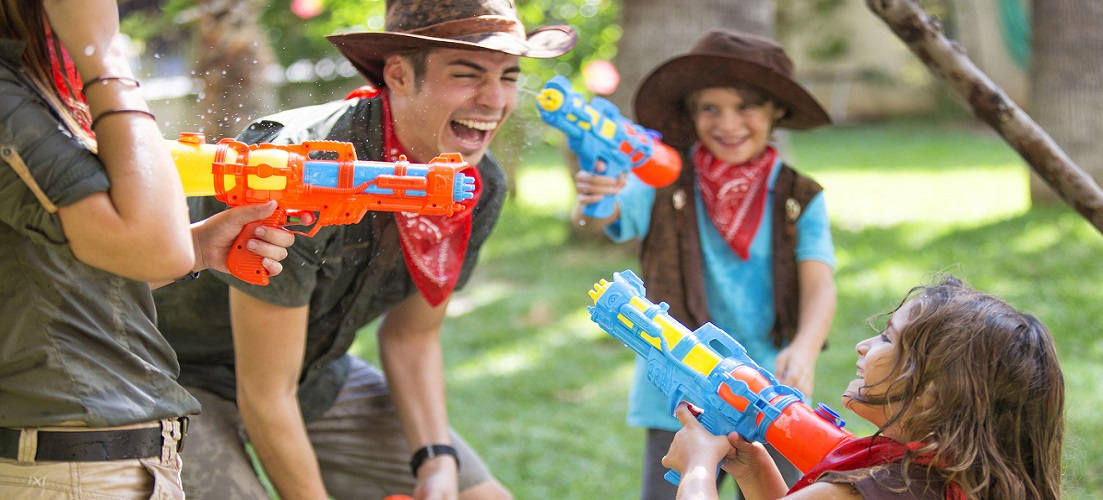 On-site, you'll also find a themed buffet restaurant, free Wi-Fi, complimentary sun beds and unforgettable entertainment. The whole family will love having the beach, shops and clubs just a short stroll away from the resort, too.
Sol Katmandu Play Pass
At check in, all guests will receive a free Sol Katmandu Play Pass*, worth €120 per day. This is your VIP ticket, kick-starting your adventure through the Katmandu Park – a state-of-the-art theme park where anything is possible. The Play Pass grants you access to a selection of the park's attractions. Get ready to make waves at the seasonal KATLANTIS Splash Park, believe in magic and illusions in The House, let your imagination run wild at KATLANTIS Soft Play or fly to new amazing heights through the 4D Experience. Looking for something thrilling? Dare to save the world in the ZOMBIES! XD DARK RIDE or brave the carnival after hours in the CARNIVAL XD DARK RIDE. Soon, you'll even be able to challenge your skills against the Steambots in the Laser Maze.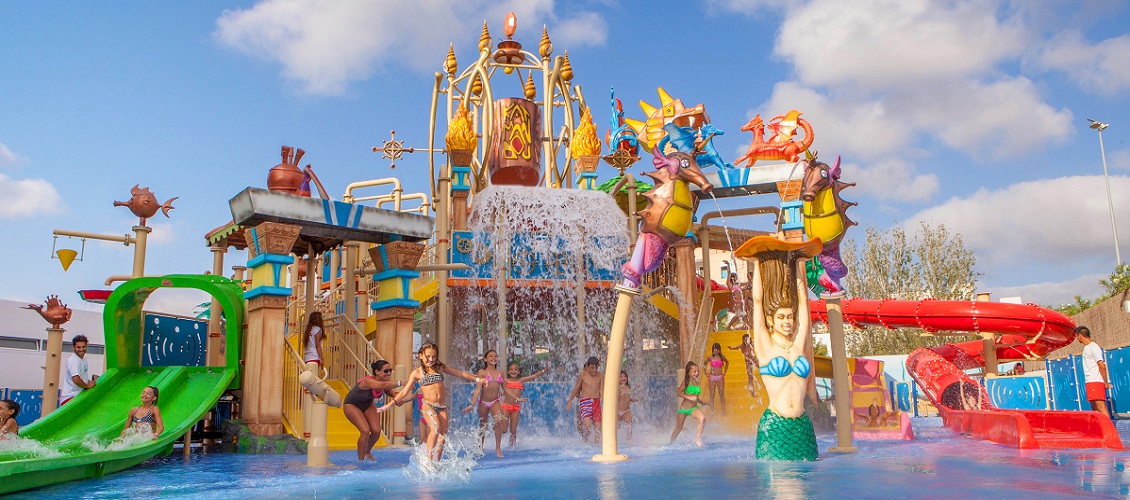 Go for gold
Guests at Sol Katmandu Park & Resort have the option to upgrade their Sol Katmandu Play Pass to a Play Pass Gold* for a small additional fee at check in. This opens the door to even more exciting attractions, including THE ASYLUM, THE HOUSE OF MAGIC and EXPEDITION GOLF.
Get a taste of the fun
Tempted to go Fun Inclusive this summer? Watch the video below, and you'll be booking your beach break to this ultimate family resort in no time.
Click here to light up your life with more hotels from Melia Hotels International…