Without a doubt! 🙂 With 14 kilometres of beautiful sandy beaches, it has been a top holiday destination for Brits for over 100 years. It even became known as "The Beach of Europe" in 1918.
The beaches in Salou are kitted out with eateries, kids clubs, watersports facilities and everything else you could want to keep everyone in the family happy.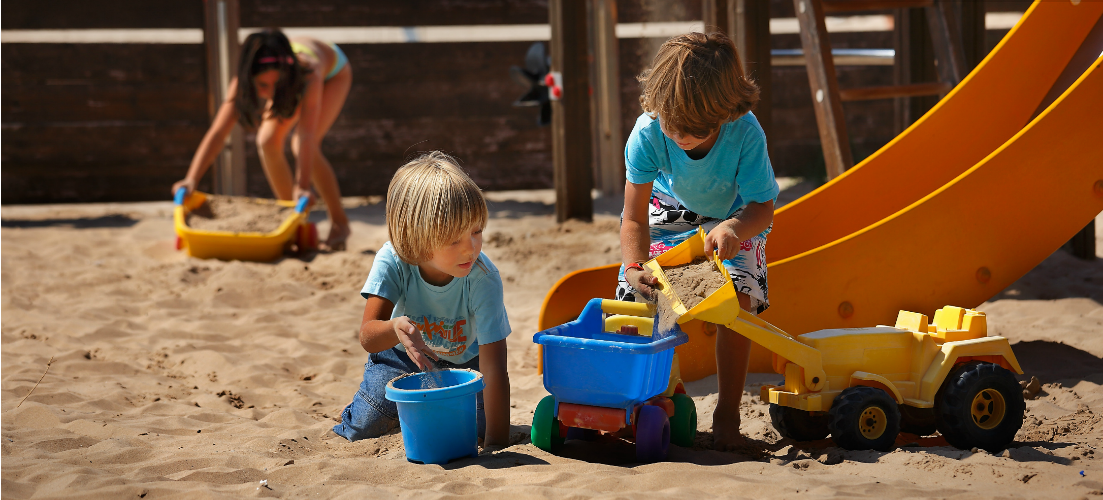 Kids Services on Salou Beaches 
The beaches at Salou are urban, modern and adapted for families. The larger beaches run small Kids Clubs with trained staff who run entertaining activities for the little ones. Failing that, Salou is also famous for its amazing sports facilities. Beach sport zones and watersports equipment is ready and waiting for the more adventurous among you.
Are the Beaches on Salou Safe and Environmentally Friendly? 
The people of Salou are particularly proud of the high quality of their beaches. They are clean, safe, environmentally friendly and carefully monitored. Permanent lifeguards, rescue services and patrolled surveillance are on hand meaning you can safely sink into your beach read.
Near the Beach 
There's plenty to do once you've packed up your buckets and spades. Toddlers and younger kids love riding the Tourist Train through the town – a win-win for adults who can put their feet up after a long day of entertaining children. Clusters of boutique shops sell one-off items, whilst waterparks and amusement parks give Salou an edge for the adrenaline junkies.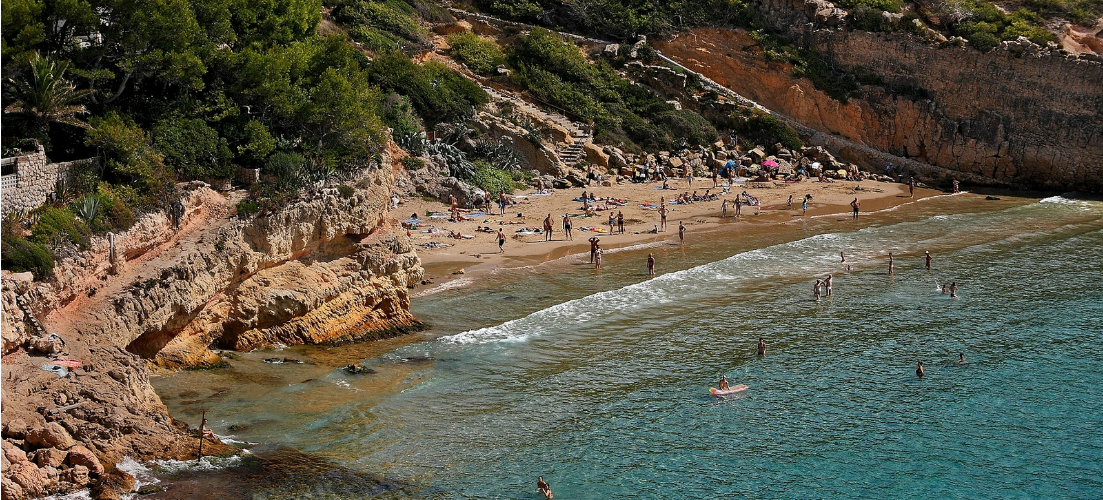 For those who like to ramble (both meanings of the word apply) there is a 2.4km long coastal path perfect for leisurely meanders. Its highest point, at 77 metres above sea level, is a great spot to have a break and soak in the scenery… Not to mention that all important family selfie!
Temperatures and Weather in July and August in Salou 
Salou's all-year-around temperate climate averages at 25 degrees Celsius at midday during July and August. You'll be sure to get your sun-tan quota in when holidaying in Salou.
Our Top 3 Beaches in Salou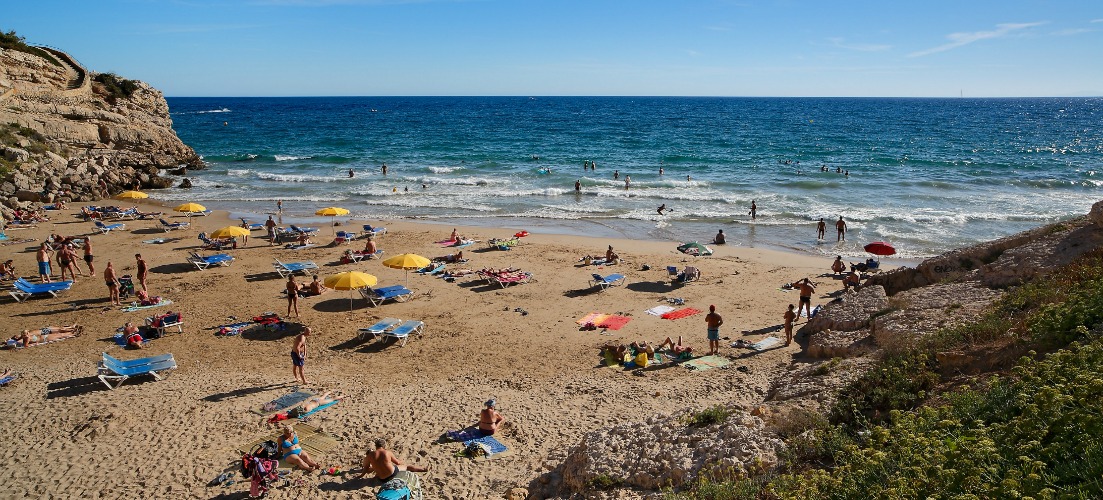 Ponent Beach
On the western side of the main beach strip, Ponent Beach is particularly popular with families. We love this spacious beach because it has lifeguard patrols, and other fab features such as cafes, toilets and showers so you don't have to go home all sandy.
Llevant Beach
On the opposite side of the stretch lies Llevant Beach. For those of you thinking of renting a car whilst you're on holiday, Llevant beach has a handy car park meaning you can bring all your beach gear with you.  Children's play areas, showers, toilets and even volleyball courts are available to use – or you can wander over to the grassy area by the beach and have a picnic.
Llarga Beach
For a spot surrounded by lovely scenery, Llarga beach is a great choice. Find umbrellas and hammocks for rental on the sand and pine trees swaying in the distance. This is where to go to relax and take in all of that lovely sunshine.
If you're thinking of heading to a lush Mediterranean destination for a memorable beach holiday, we suggest taking a look at our Top Deals for Salou.