If you haven't already heard, we're super excited to be sponsoring one of London's most popular summer events: Roundhouse Beach.
The annual event takes place at the iconic Roundhouse, located in Camden Town and gives locals and tourists a chance to experience the beach whilst in the heart of the city.
In addition to the beach, this year's event also featured 'Big Screen on the Beach', a series of classic summer films which are being screened inside the beach area from 17-29 July. Films that were shown included La La Land and Cast Away, while a series of children's films including Moana and Beauty and the Beast was also shown in the afternoon.
From 1st – 28th August, Roundhouse Beach will be open as usual, offering free entry and holding a range of entertainment such as late-night DJ sets and pop-up performances from 'Resident Artists'.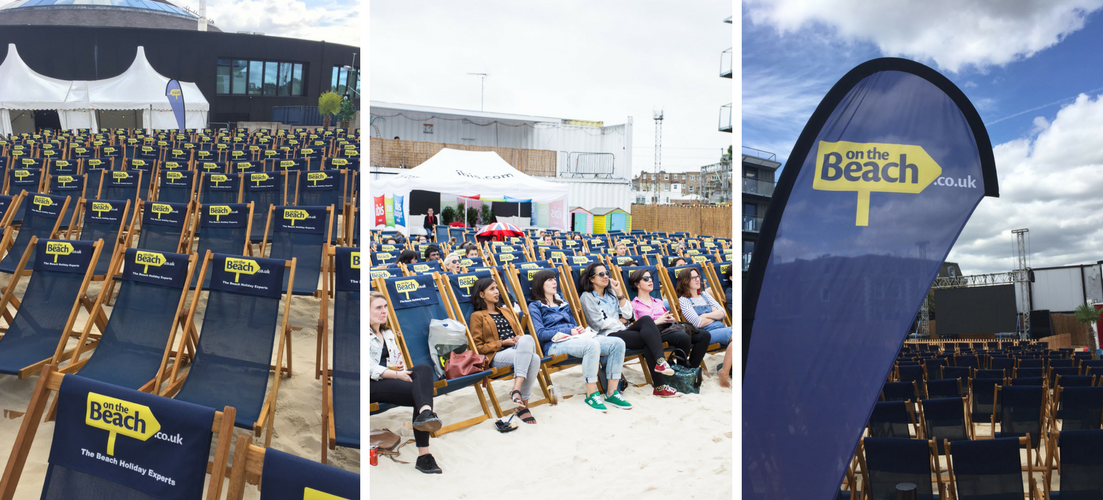 Alistair Daly, Chief Marketing Officer at On the Beach comments:
"We are absolutely thrilled to be sponsoring such a fantastic event in what is one of London's most iconic venues. This is a great opportunity for us to reach new customers in a fabulous environment and what better way to introduce our brand to those new customers than sponsoring Roundhouse Beach. As a beach holiday specialist, we send over 1.5 million people abroad on their summer holiday and this fantastic event gives visitors the chance to experience a beach closer to home."
Competition
For those who visit Roundhouse Beach this summer, we're offering the chance to win £1,000 towards an On the Beach holiday. More information will be provided at the event so make sure you pop down for your chance to win.
For a full list of film screening and for more information, visit the Roundhouse website.