There's no denying that there's just something about the beach that oozes romance. Whether it's the sea-salt breeze and teal-tinted waters melting into the shoreline, or the way the sun dips into the ocean as the day fades – it's still one of the most popular settings that couples choose for their big day. However – (much to Instagram's dismay) – you don't have to splash out on the glitz and glamour for your beachfront fairytale moment. We've created a simple guide on how to make the most of an affordable beach wedding.
Location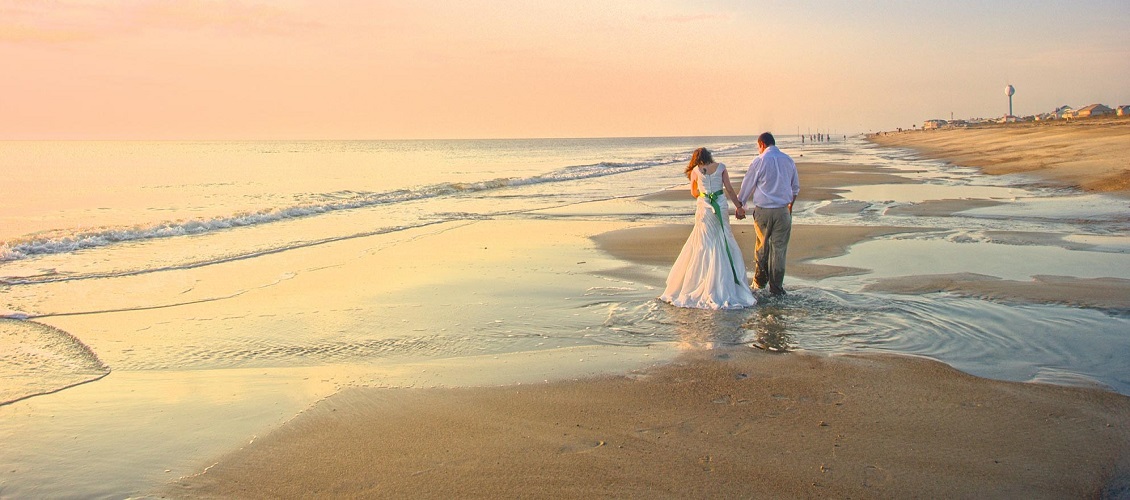 Truthfully, choosing the best location for a beach wedding is often easier than choosing the venue for an indoor, home-based wedding, because there are less decisions to make! You don't have to think about décor, commuting or seating capacity. All you need is a breathtaking seascape and a gorgeous carpet of sand where you can say 'I do'.
Staying close to home?
Malta's otherworldly charm blends seamlessly into its whitewashed shoreline, making the perfect backdrop for that ultra special moment. If that's not your style then go classic with a Greek island like Crete or Santorini – the soft, dimpled coast and turquoise waters are reminiscent of those more tropical and definitely more pricey regions.
Dreaming of somewhere far away?
It might be that you're looking for something further afield, and there are still options for an affordable long-haul wedding! Beach resorts in Florida are often a great pick for an affordable wedding, whilst the Caribbean is perfect for that magical, romantic setting. Try Jamaica for a budget-friendly wedding along the golden coast, or the Dominican Republic for that breathtaking white-sand backdrop.
Timing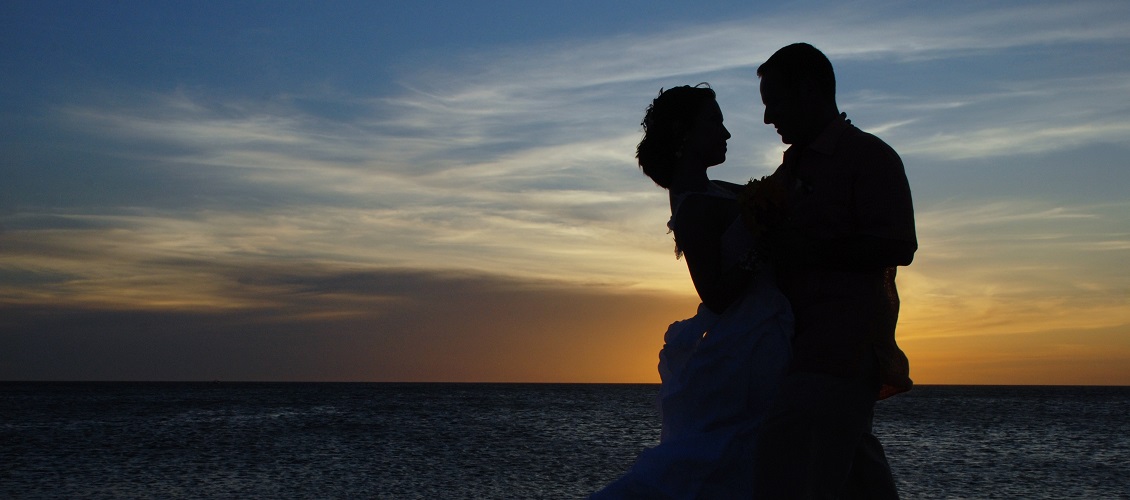 Finding the best time of year for a beachfront wedding can make a huge difference, because this can change the atmosphere of the entire setting – not to mention the cost. Opt for an elegant stretch of coast in the warm spring months for a perfect, comfortable climate without those high-season costs! Don't forget to consider the time of day too – a morning ceremony can give that fresh, blue-sky atmosphere for crystal-clear photos, whilst a wedding slightly later in the day could make for a romantic, sunset celebration – courtesy of Mother Nature.
Photography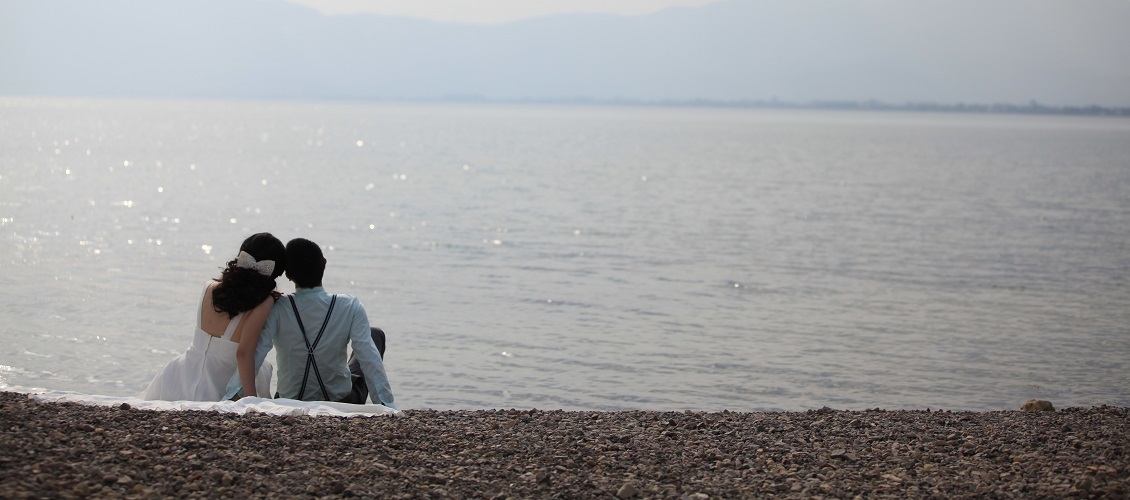 You don't need to fly to the most luxury, five-star resort to get magical photographs of your big day. You can get budget-friendly photos of your beach wedding by simply using the photos that your guests take and picking up the camera yourself! Get creative and utilise your beach setting – the sand often creates a soft, elegant background for photos, whilst shooting with the horizon in the background can give that whimsical, fairytale-esque vibe without splashing the cash!
On a wedding-planning roll? Check out some of our favourite honeymoon destinations.