We firmly believe that holidays are for relaxing, but if you're keen to keep fit whilst soaking up that sizzling sunshine, we have the exercise plan for you. With our ultimate beach workout, you'll take part in a full body training session without breaking your typical seaside routine. We're not going to lie, you'll still break a sweat, but in the beachiest best way possible.
Apply sun cream
Before any working out commences, give your muscles a good stretch to prevent post-workout aches. Applying sun cream from head to toe will loosen up your limbs and give your body the stretch it needs – especially when trying to reach those impossible places.
Sunbed positioning
Great for the core. To bronze like a god/goddess, you'll need to find the perfect sun trap for maximum tanning time. So, find that top spot of sunshine and drag, drag, drag your lounger over. Not only will it benefit your glowing skin, but also gives you a full body workout.
Shake your towel off
Looking for the perfect bicep workout? Look no further. We all strive for the smoothest towels to relax on, so make sure that yours isn't carrying half of the beach by giving it the shake of its life. You may need to be tactical with this one, test the wind direction and position accordingly, making sure an unexpected gust doesn't whisk away the loose sand into your neighbour's eyes.
The cocktail crunch
Lying on a lounger with the sun on your face, sounds relaxing, right? Suddenly, your mouth starts to feel dry, time for a sip of the refreshment placed conveniently on your side stand, but maybe not convenient enough. This is what we, in the professional beach business, like to call 'the cocktail crunch' – a singular ab crunch to lift your upper body and take a sip of that sweet, tropical tipple.
Blow up your inflatables
Get your heartrate up and your stomach muscles pumping by blowing up your inflatables. If you want to stay afloat in the sea you're gonna have to earn it, so find the valve on your favourite rubber dinghy and work those lungs. Warning: this exercise is sure to make you red in the face, so make sure you have regular rest periods to prevent strain.
The sunbed to sea half marathon
Time to work in some cardio. Cooling off in the sea is an incredible feeling, but first you must get there. With fiery hot sand and a sea of sunbeds to dodge through, this is not a task for the faint-hearted. This exercise takes a lot of mental preparation, you'll need speed, agility and a tactically planned route to successfully complete this exercise. Plus, don't forget your skilled footwork to weave your way to the shore avoiding the demolition of newly-built sandcastles.
Cool off at the bar
Congratulations, you've successfully completed our ultimate beach workout! Now, time to cool off. To avoid any muscle crampage, shake off your limbs and wander over to the beach bar. We know, you don't want to move another muscle, but this cool down technique will help your muscles unwind and involves a rewarding ice-cold refreshment at the end. Mmmmm.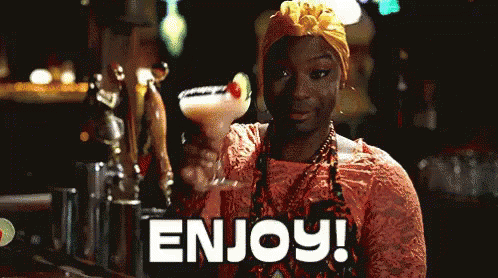 If you enjoyed our ultimate beach workout, or have any of your own, let us know in a comment below.
Or, if you're feeling inspired, take a look at our 2019 Holidays to start planning your own beach workout!