After a trip to the beautiful island of Mallorca, we're still craving the scrummy tapas and traditional Spanish dishes that we gorged on. To celebrate #InternationalTapasDay, we wanted to share some of our faves with you.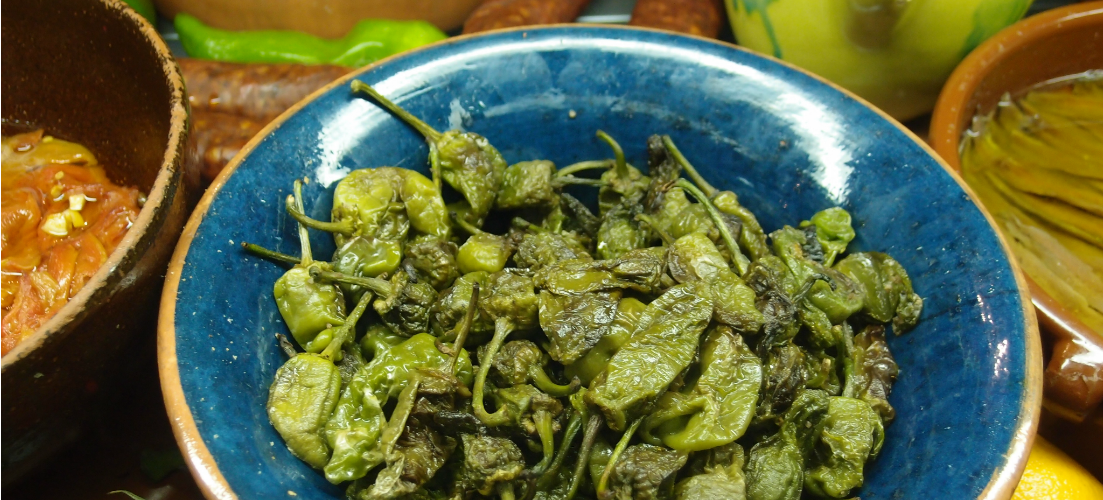 Tanasè loves… Padrón peppers
Padrón peppers are one of Spain's traditional dishes. Mostly subtle in taste, these miniature green peppers are a fab appetiser. It's a bit of a game though – every now and then you come across a spicy one! Really easy to make, you simply heat some olive oil in a pan, shallow-fry the peppers until slightly charred and sprinkle with sea-salt flakes.
Emily loves… Patatas Bravas
Patatas Bravas is classic tapas. A particular favourite with us Brits, it goes with pretty much everything. Golden cubes of oven-roasted potato smothered in a spicy tomato sauce and fresh parsley is such a filling and comforting addition to any meal. Perfect with a glass of Rioja wine or Sangria to wash it all down.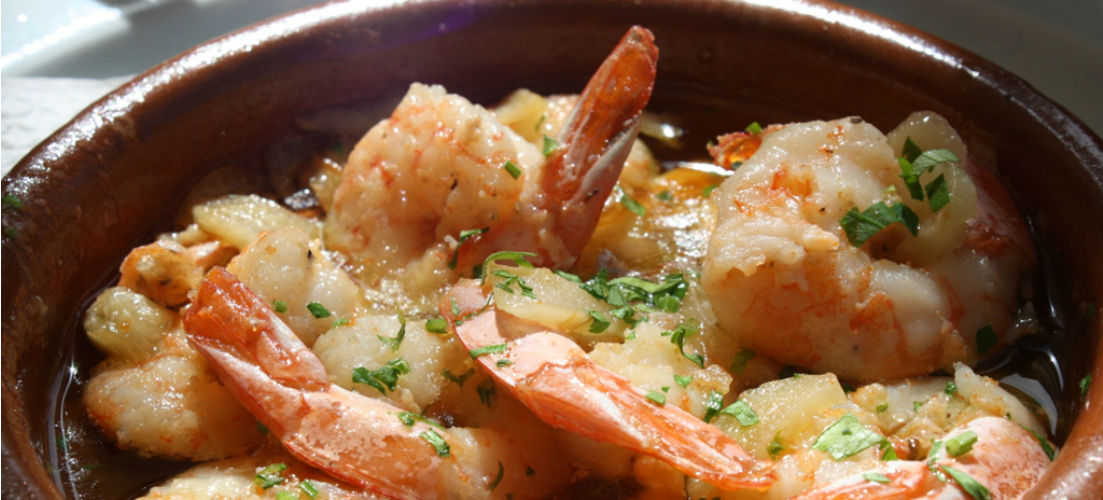 Vicky loves… Gambas Pil Pil
Gambas Pil Pil originated from the Malaga area of Spain, but is now hugely popular pretty much everywhere. This succulent prawn dish made with chilli, garlic, paprika and dry white wine is right up our street. Served in those staple terracotta tapas dishes, they come sizzling and ready to go. All this talk of Gambas Pil Pil is making me hungry.
Kiran loves… Paella
Okay, so this isn't strictly speaking a tapas dish. But I just had to include it. Being traditionally from Valencia on the East Coast of Spain, the Spanish do Paella properly with all the fresh seafood tossed into the mix. Whilst we were in Mallorca we tried Paella Ciega (or Blind Man's Paella) which came with all the bones and shells removed making it easier to shovel into our mouths.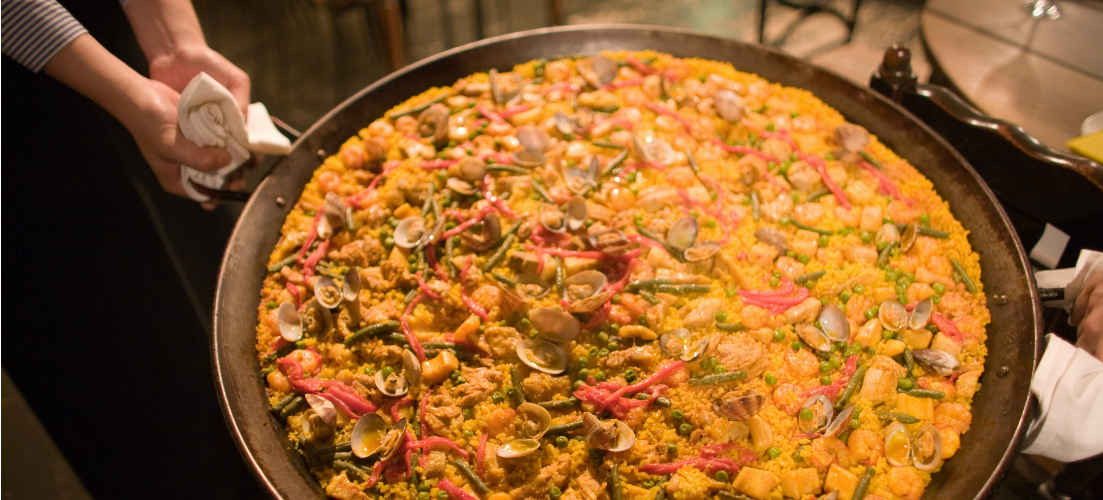 Other Favourites…
Pan Con Tomate
A national dish of Catalonia, Pan Con Tomate is often eaten at breakfast time. We had it as part of a canapé selection, and even though it's such a simple dish it was one of the stars of the show. It's so easy to make – all you do is toast chunky pieces of crusty bread, graze over some raw garlic and plaster it in fresh and fragrant tomato pulp.
Calamari with Alioli
Once you've tried calamari you'll never go back. These deep-fried, battered squid rings are also a favourite back home, but nothing beats the freshness and flavour when it's caught straight from the Balearic Sea. The Alioli dip is really simple to make. You simply add egg yolks with garlic, salt, pepper and lemon juice to a blender, and then slowly drizzle olive oil while it's mixing to achieve the mayonnaise-like consistency.
Gazpacho is essentially cold, fresh tomato soup. But don't let that put you off! To the average Brit, Gazpacho can be a confusing experience since we're used to eating soup as a meal to warm us up in winter. In Spain though, it's a gorgeously refreshing dish in the hot summer sun. Often served with swirls of yoghurt on top and diced cucumber, tomato and peppers, it is crunchy, cooling and delicious.
Grab your plateful of sumptuous tapas and Spanish cuisine – for further inspiration have a look at our Spanish holiday deals.