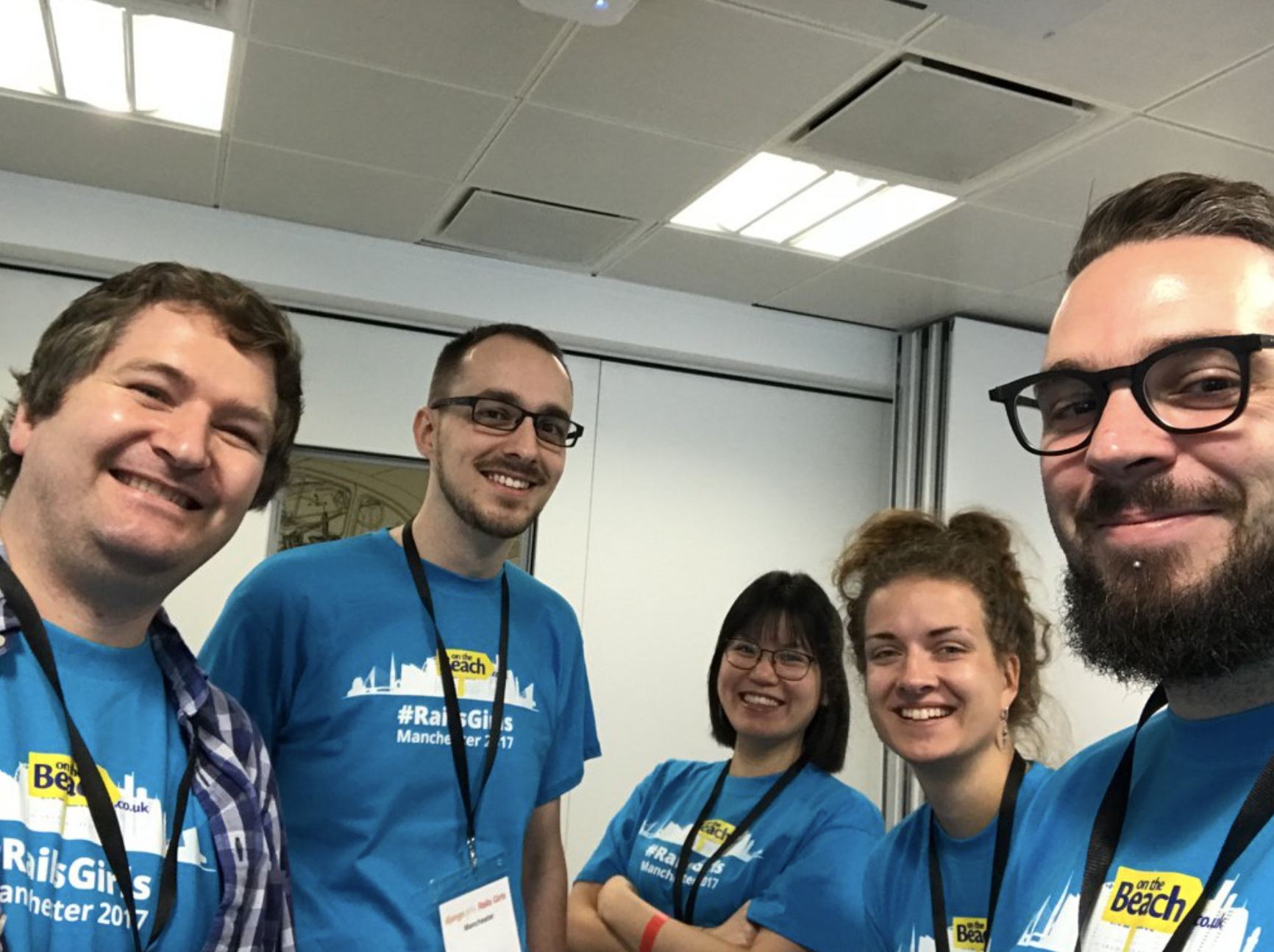 Calling all aspiring Software Engineers!
Every year, we seek passionate techies who have a keen interest in development and a working knowledge of programming languages to join The Ruby Academy at On the Beach. This really is a fantastic opportunity for talented individuals with a passion for Software Development, and a genuine motivation to pursue a career within Ruby Development.
Whilst some experience in Ruby is desirable, we also consider developers with knowledge of Object Oriented programming or Software Engineering experience with languages such as Java, C#, PHP, Perl, .net and Python through commercial or self taught channels.
It is most likely that along with university learning, you will have worked on personal Development projects in your spare time, and therefore the ability to show off a Github / Stackoverflow account or similar, would be a big bonus.
Earning a full salary from day 1 you will take part in a 5 week intensive training program split between classroom training and homework set by the coach. Candidates can expect to spend most of their time programming, discussing or reflecting on a programming task they've just completed, or presenting their own research about a topic to the group.
What is the Ruby Academy at On the Beach?
The Ruby Academy is a 5 week training programme, starting in mid-September. You'll be supported by a talented team throughout your ongoing career journey with us…
What will I learn about on the course?
First and foremost you'll get to grips with Ruby as a language. Some more specific examples include learning about the Ruby language syntax, Ruby tooling ecosystems, TDD/BDD with RSpec and much, much more.

What form will the training be in?
Classroom training and homework. There will be plenty of Pair Programming where you will work on a problem together. The Ruby Academy is what we call the 5 week intensive classroom training component, although the learning continues on the job after the Academy ends.
What do I need to apply?
You don't have to be a Computer Science graduate to apply. We're looking for passionate individuals with skills in a technical development language of some sort, such as Java, PHP, Python or C#… whether or not this was learned at university or at home. We're just as keen to hear from self-taught developers. As long as you have a keen, demonstrable interest in pursuing a career in Ruby Development and can learn new skills effectively – we want to hear from you!
How do I apply?
First off, send a CV and a covering letter to ITjobs@onthebeach.co.uk
If successful, our very friendly Resourcing Advisor will arrange a call with you to answer any questions you may have and also find out a little bit more about you.
Next comes the fun part… to asses your technical know-how, we will send you a code test where we ask you to solve a problem. We review your code and approach and then if all goes well you will be invited to a face-to-face interview.
What's it like working at On the Beach?
On the Beach has a great team culture. You can expect us to invest time, resources and training in you to aid your On the Beach career growth. For example, every Friday afternoon you'll get time to work on your own, personal research and development projects. Software Engineers specialising in all sorts of areas and backgrounds often work together and continually inform one-another making for a great collaborative culture.
There is always an abundance of cake or other treats, table football, Xbox tournaments and all-round banter.
What sort of progression can I expect?
Everyone enrolled on the Ruby Academy automatically progresses into a full time Junior Software Engineer position after successful completion of the training. After this, there are so many open doors for your progression in multiple directions in development including team leading or becoming a subject matter expert.
What sort of benefits can I expect from working as a Ruby Dev at On the Beach?
You'll be salaried from day 1 and will be within an ongoing, supportive learning environment. You'll be among the best techies in the industry working on truly unique, forward-thinking innovations! We have flexible working, weekly R&D time every Friday, twice yearly Hack Weeks, discounts on holidays and much more!
Where will the training take place?
At the On the Beach headquarters based in Cheadle, just before we move to our new Central Manchester HQ! Find more information on our whereabouts here.