There are loads of fun facts about the Dominican Republic. Did you know, for example, that it's home to the highest peak in the Caribbean? Or that it has its own national bird – the palmchat – named after the trees it shelters under. Even more impressively, Punta cana has one of the Caribbean's longest white-sand coastlines, measured at a whopping 48 kilometres (30 miles), dotted with sky-reaching coconut palms! And that's where you'll find one of our favourite places to stay, Melia Punta Cana Beach, a Wellness Inclusive Resort. A swanky, beachfront hotel that we could talk about for days… but we thought we'd fit it all in a blog post instead. From a massive lagoon pool to a restaurant for every appetite – you're in for a treat. Here are the top five reasons why we think this hotel should be next up on your book-it list:
1. The pool
The photos speak for themselves. Huge, lagoon-like, surrounded by palm trees – it doesn't get much more tropical than that! We'd go as far as to say that this pool's so big you could probably get lost in it. But if you're more of a sunner than a swimmer – don't worry. There are loads of loungers dotted about, so you can soak up some rays or simply chill out under the shade of a palm tree. Bliss.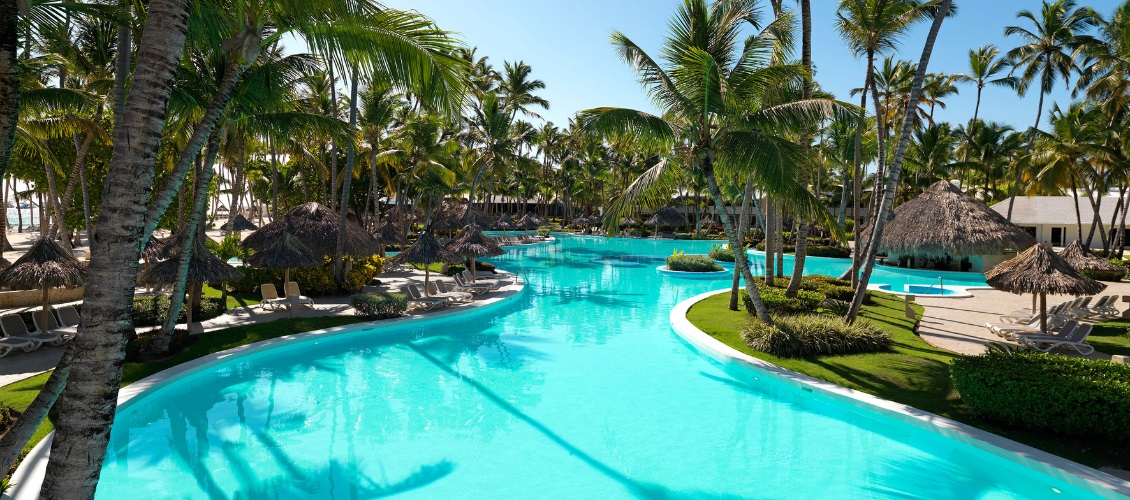 2. The beach
Duh. Everyone knows we can't go more than a few minutes without talking about the beach. It's in our name, after all. Luckily for you, this one's set right along Bávaro Beach, so you're always just steps away from that sand-between-your-toes feeling. Punta Cana offers more than just your average beach spot, too. We're talking pristine white sands and turquoise waters that look like they're straight off a postcard. Pop a photo of this bad boy on Instagram, and you're bound to make all your loved ones back home jealous.
3. The food
Craving Italian? How about Tex-Mex? Or Vietnamese? Well, this hotel offers all of that and more. There's even an international restaurant and a beachside buffet serving up light bites if you really can't choose which cuisine you fancy. There are a handful of bars dotted around too, so you can enjoy your tipple of choice wherever you are. We recommend the Coco Loco cocktail.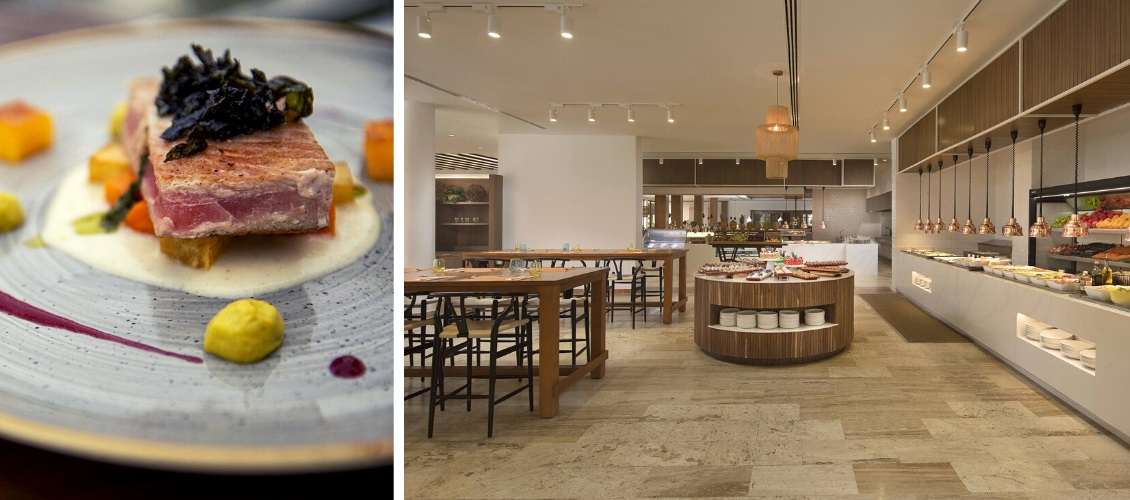 4. The spa
When a hotel has 'Wellness Inclusive' in its name, you can bet it has a pretty good spa. This one is particularly modern, inspired by the energy of Yhi – the goddess of light and creation. There's a relaxing indoor pool with jets, as well as a range of therapies on offer to help you truly unwind. Plus, the hotel is home to a number of Silent Spaces, where you can paint, meditate or read in peace and quiet. We feel zen just thinking about it.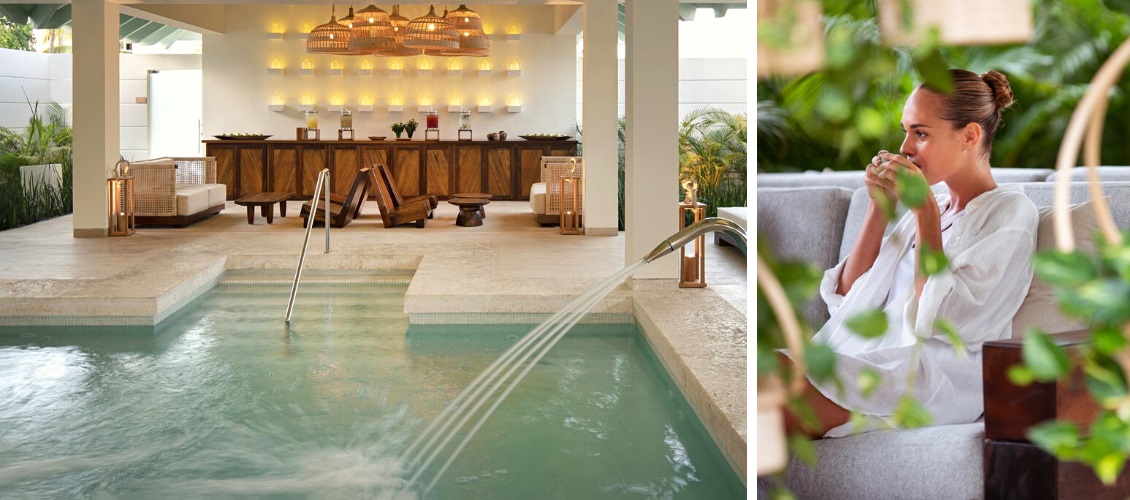 5. The Level
Okay, so, we might have saved the best 'til last. The Level at Melia Punta Cana Beach is the perfect way to make your already-pretty-spectacular holiday next level. No pun intended. You'll have access to loads of exclusive areas, including a rooftop bar, a beachfront swimming pool and lavish suites. No standard rooms allowed here.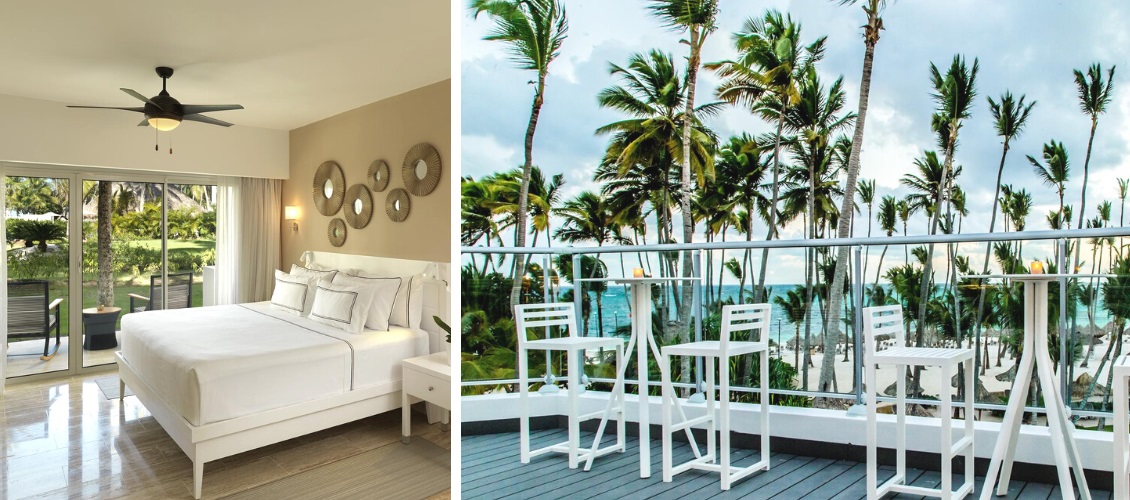 Still undecided? Here's an inside look at what you can expect from this hotel…
Looking to jet off next year? Why not lock in your 2023 holiday now for a bargain price?