To celebrate the success of our continued partnership with Ibiza Rocks and the return of Craig David's TS5 to the hotel, last Thursday we hosted our very own pool party in the On the Beach office. Yep, we dug out our armbands, snorkels and favourite floral-print shirts and partied like we were right there at Ibiza Rocks. Read on to find out how we celebrated the day…
On the Beach and Ibiza Rocks Pool Party
In preparation for our pool party, we transformed our kitchen into a tropical paradise complete with palm tree, surf board and beach inflatables. We also had a great selection of music courtesy of the official Craig David TS5 Pool Party playlist to really get the party going.
With a little help from our friends at Pernod Ricard (who supplied us with some delicious drinks such as Malibu and Absolut Mixt), we were able to enjoy a fun-filled afternoon complete with tasty nibbles, fun games and A LOT of photo opportunities.
#OTBRocks Competition
During our pool party, we ran a competition that would see the winning entrant win a 3 night stay at the Ibiza Rocks Hotel for them and a friend. To enter the competition, we asked our team to take a beach-themed photo using our inflatable props and upload them to Instagram or Twitter along with #OTBRocks.
We had some great entries and everyone definitely got into the holiday spirit as you can see below…
The lucky winner was Stuart Hendren from our Contact Centre team for what we're sure you'll agree was an AMAZING entry…
Craig David's TS5 @ Ibiza Rocks
Due to huge public demand, Craig Davis's TS5 Pool Party is back and will take place every single Thursday over the course of the next TEN weeks, exclusively at Ibiza Rocks Hotel. Beginning on 20th July and running all the way to 21st September, the event is guaranteed to be a staple of the summer scene in Ibiza this year and will feature appearances from the likes of Big Narstie, Blonde and Majestic.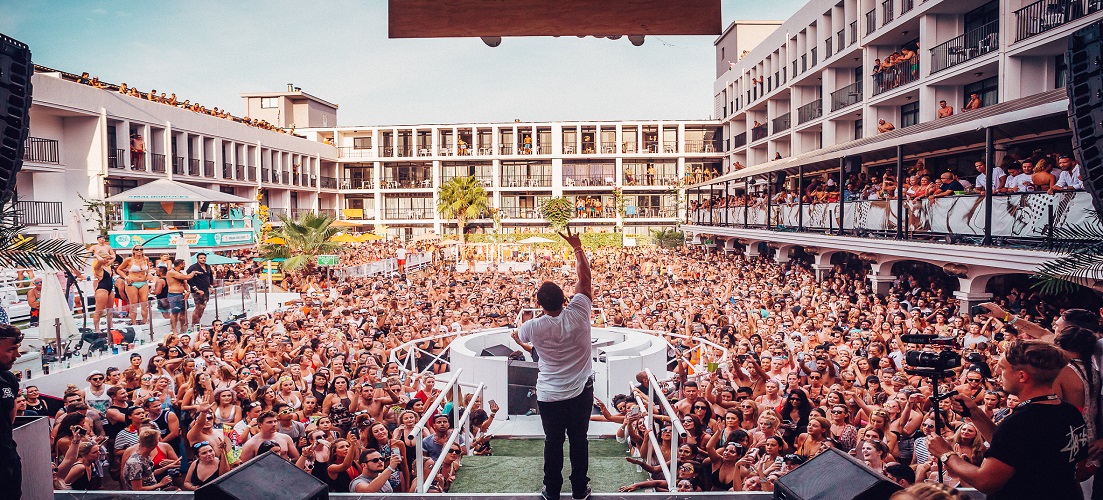 Find out more about the great Ibiza Rocks Hotel here