Come to think of it, we're quite fond of our mates (no matter how much joy we get from making fun of them). The perfect way to cement a friendship is with a group holiday. The first step is to round up all the troops…
Now's the time to tell your pal Terry that he's a good lad, really. The fact that Lizzie always likes your latest Instagram upload and Kay always has your back when you NEED a dance routine buddy in the club doesn't go unnoticed. Could you imagine better companions for a group holiday? Don't be silly. These chumps are your favourite. So if you fancy escaping with your mates, take a look at our top hotels for groups…
BH Mallorca, Majorca *Exclusive Rates*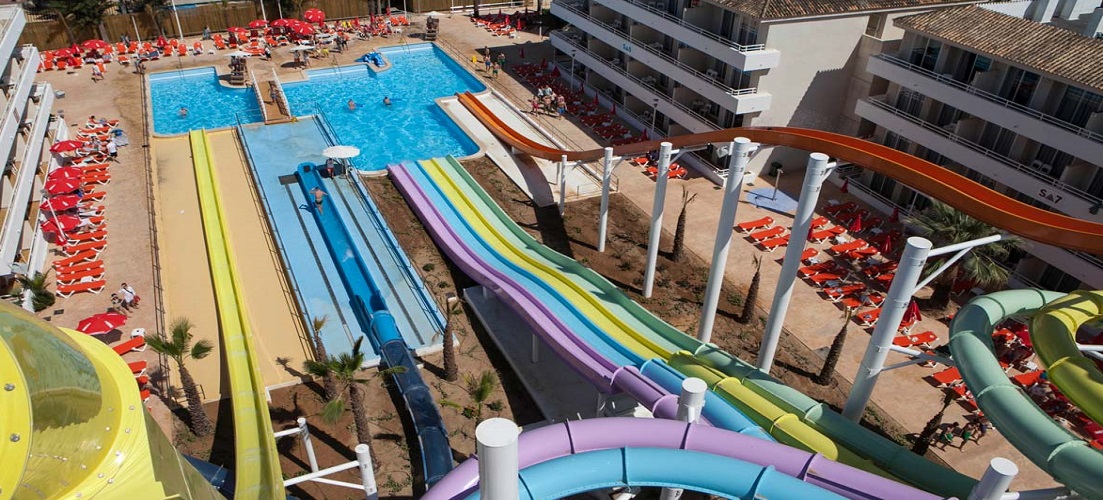 If you're a group of adrenaline junkies who love a good time, head to the BH Mallorca which is split into three sections with different vibes so there's something for everyone…
For those looking to relax and top up their tan, Island Beach Club to the left of the hotel has large daybeds around and inside the pool – perfect for a quick swim. The stage area is the ideal place to get your dancing shoes on, or for those looking to get their pulses racing, the 18+ water park is located in the middle of the resort and includes a slide with a a 360 degree loop!
Highlight: The hotel offers free entrance to the world's first 18+ water park which features hi-adrenaline slides, a 360 degree loop and a wave pool…
BCM Hotel, Majorca *Exclusive Rates*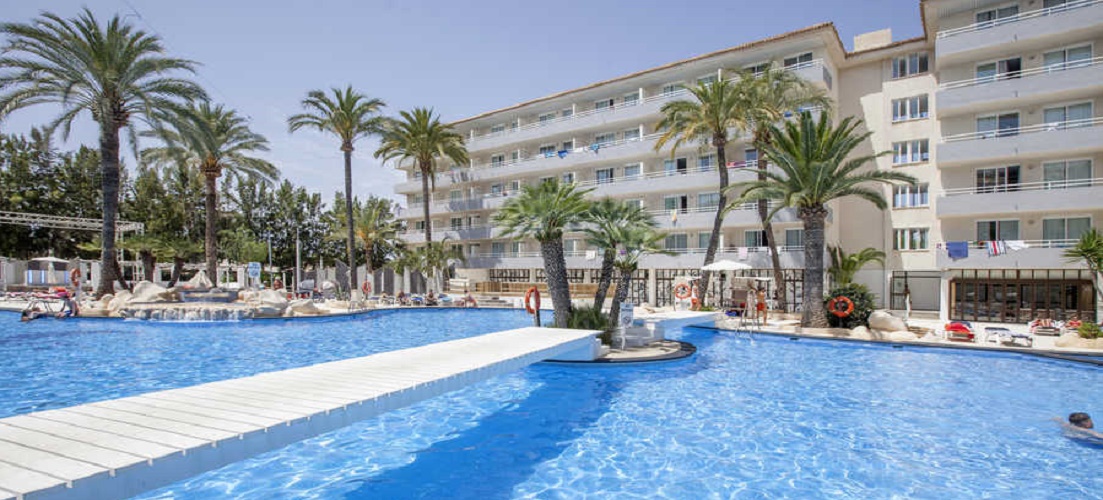 The legendary BCM Hotel is just a 2 minute walk away from superclub BCM and surrounded by many of Magaluf's top bars and clubs so you don't have to travel far to get your party on…
All guests at the BCM Hotel receive exclusive ticket rates for all BH Mallorca gigs and the daytime packages for the new Water Park and Beach Club all within the BH complex. The hotel itself has a large outdoor pool with sunloungers, a pool bar and regular pool parties.
Highlight: One free Day Pass to the BH Mallorca when you book a minimum of a 4 day stay at the BCM Hotel…
Ibiza Rocks, Ibiza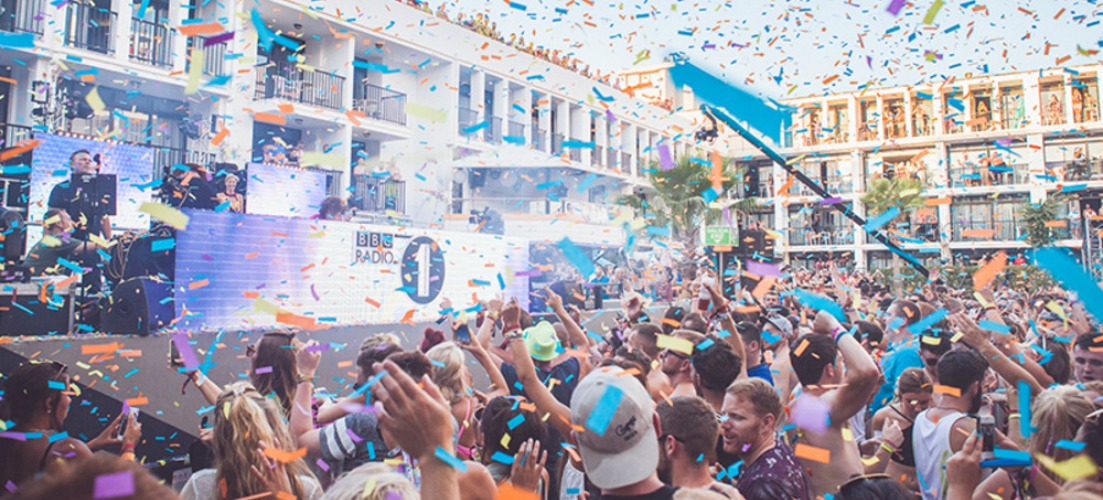 Ibiza Rocks is the ultimate party haven for those who are looking for a mix of live music, pool parties and cool accommodation. Three of the island's hottest events are taking place here this summer with Ibiza Rocks live gigs taking place every Wednesday, W.A.R's every Friday and Craig David's TS5 every Sunday…
You can also take full advantage of the 2 swimming pools, Jacuzzi, 3 bars, 2 restaurants and supermarket that are available. There's even a gym for those hoping to keep in shape while away (we'll believe it when we see it)…
Highlight: Live gigs twice a week and pool parties meaning you don't even need to leave your hotel to dance the night away…
Diverhotel, Marbella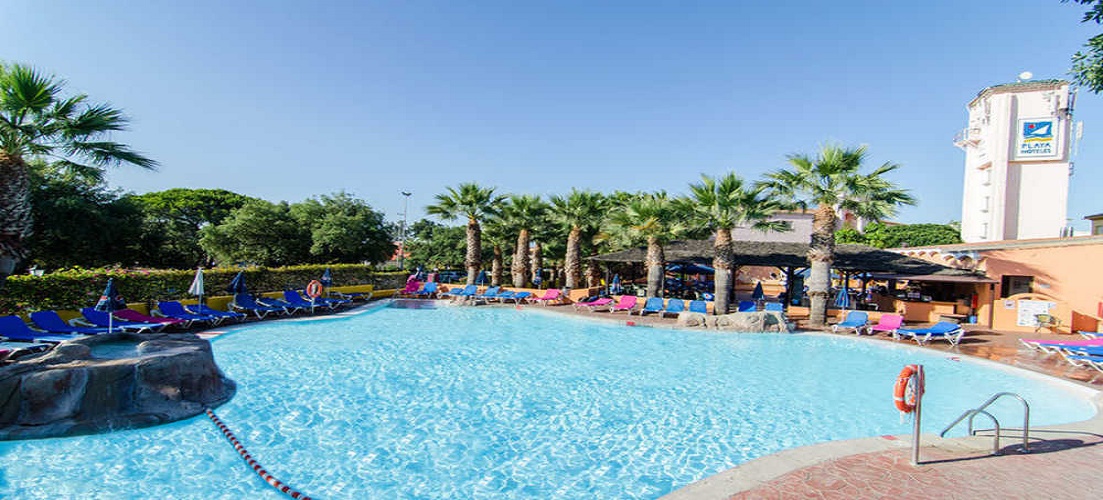 Marbella has long been a favourite for groups of friends looking for a lively holiday. When opting for Marbella, we recommend staying at the Diverhotel Marbella. Located just 200m from the beach, you can spend your days laying on the white sands or relaxing by the large swimming pool back at the hotel.
For those who love to keep active on holiday, you'll find table tennis, shuffle board, mini-golf and bochia whilst the daily and nightly entertainment are always on hand if you fancy spending the night closer to home.
Highlight: The hotel includes a themed swimming pool in the design of a river with a water slide…
Mitsis Summer Palace Hotel, Kos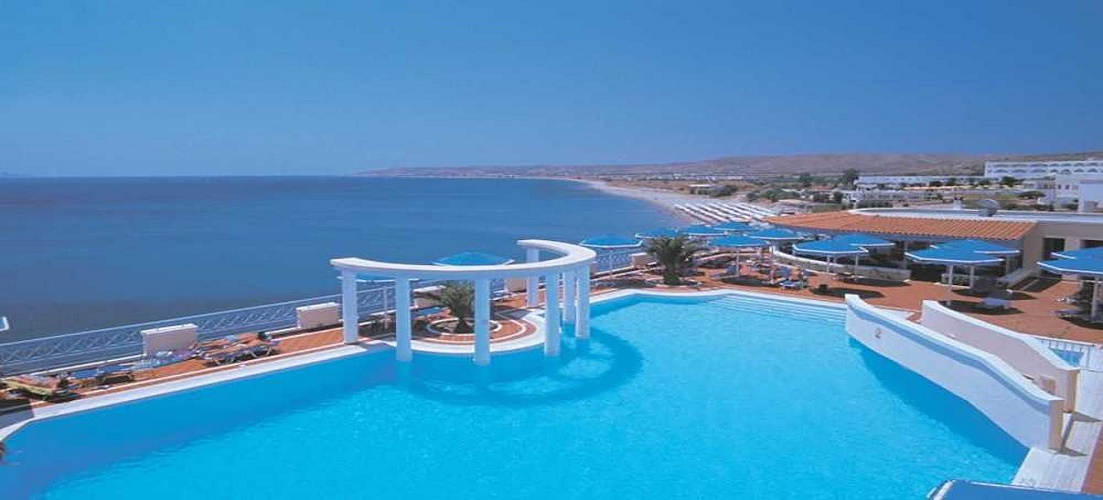 A slice of luxury nearby the lovely town of Kardamena, Mitsis Summer Palace leaves nothing wanting. This one isn't necessarily for hoards of young folk wanting a booming nightlife and that sort of thing, but it is great for a quieter, cultural week with the girls.
The hotel is classy, but still has a feel of the traditional – the aim being that guests feel right at home during their stay. They even have a theatre for entertaining productions or for something a little more relaxing, you could indulge in a spa treatment at the sister hotel next door!
Highlight: This hotel overlooks the beach meaning that you can enjoy your morning coffee with a view your Instagram followers would be jealous of…
Do you have any other favourite hotels for mates escapes? Let us know!
Useful Links: