Am I the most body confident person you'll ever come across? Probably not. What once was a rugby player's physique has all but faded away after years and years of beige foods, craft ales and 'I'll go to the gym tomorrow's. Whereas a younger me flirted with the idea of a 6-pack and pecs, early 30's me has begrudgingly welcomed in the first signs of a beer belly and moobs. And so – as my metabolism slows, and keeping off the extra pounds becomes more of a challenge – it's fair to say that accepting my evolution towards a 'Man Bod' has not been easy.
So, this week, there was nobody more surprised than me when I found myself – in the middle of Manchester city centre – stood in just my swim shorts, surrounded by a dozen other similarly-dressed (or undressed?) fellas. We were there to celebrate the different shapes and sizes our bodies come in, and I wouldn't say it was the most comfortable I've ever been – a situation not helped in the least by the (predictable) torrential rains the Manchester skies decided to unleash upon us.

Why was I there in first place? At On the Beach we wanted to find out how men feel about their bodies, and to try to break down some of the barriers preventing us from being completely happy and healthy. Our #ThisBikiniCan campaign was a huge success in highlighting the ridiculous idea of 'beach body readiness' and similar tropes aimed at women; our aim this time was to get the mens' perspective on things.
#TheManBod
The research for this campaign – #TheManBod – showed that 93% of men admitted to wanting to change their bodies, which to me wasn't particularly surprising. Social media, adverts, television – they constantly project this idea of what the ideal man should look like, and for those of us who are a bit more Tyson than Tommy Fury it's only natural to want to make the odd improvement here and there.
What's quite shocking, however, is the 53% of men who suggested that their perception of their own body has a negative impact on their mental health, causing them anxiety and damaging their confidence. Scrolling through unrealistic, airbrushed images online or – in my case – memorializing past versions of ourselves can be incredibly harmful. Instead, with #TheManBod we're trying to get men to embrace their bodies – whatever the size or shape – and to accept that as long as we're healthy, it shouldn't matter how we look.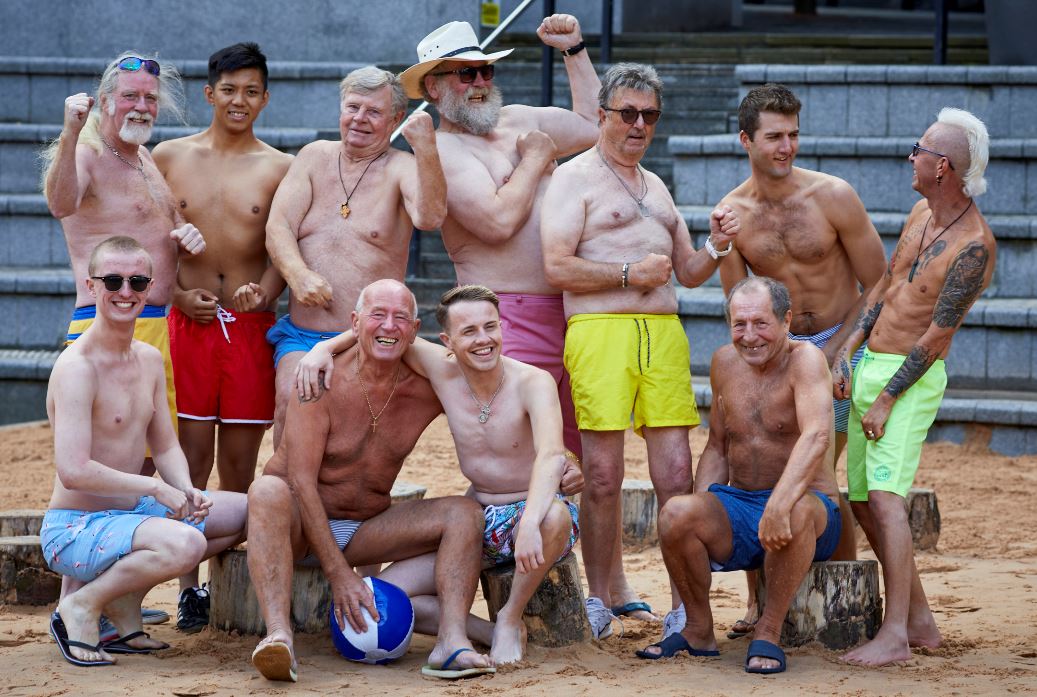 I'm really beginning to appreciate the body I have, and think we men need to just focus on ourselves and what makes us happy. For me, that means a cheeky extra portion of chips, or sometimes swapping out an intense gym session for an intense Netflix session. And you know what? If that means the rugby player is benched for #TheManBod, so be it.
Get involved with our #TheManBod campaign and start feeling more body confident today!