Bursting at the seams with culture, Marrakech is one of the hottest cities for an exciting getaway. Bustling and brilliant, the Moroccan metropolis offers historic architecture, scenic gardens and exotic cuisine. Whether you're just seeking some sunshine or want a new adventure, a getaway to Marrakech is a trip of a lifetime. Here's how you can make the most of the beautiful city, without breaking the bank…
Spend some time in the city's main square
Djemaa el-Fna, the main square of the city, is more than just a bustling myriad of passersby. Spend some time observing the surroundings and look out for some free Moroccan entertainment whilst you're there. In the daytime, you may find snake-charmers to watch in awe of, whilst they work their magic. When the sun sets, this is when it's the locals' time to shine. Storytellers, acrobats, musicians and more show their talents to bystanders, creating a buzzing atmosphere of joyful crowds.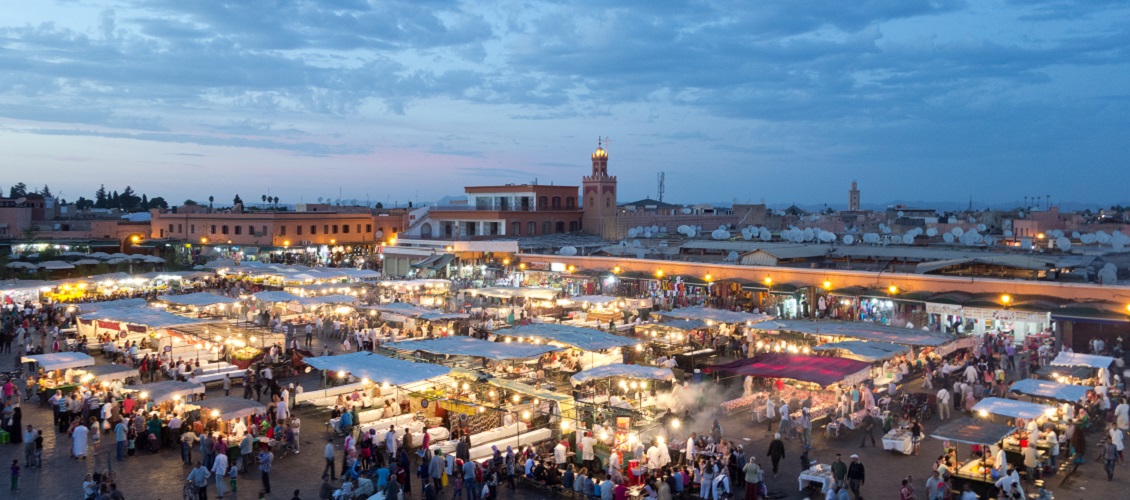 Parc el Harti
Take a break from the city life and visit Parc el Harti. Located in Gueliz, the public park is filled with beautiful greenery including cacti and a wonderful range of flowers. It's a perfect place to walk through or even enjoy a picnic in on a sunny day and gives you little piece of peace and quiet away from the busy city. Plus, if you have little ones, there's a great playground there for them to run around.
Explore the souks
What's a trip to Marrakech without wandering around the famous souks? Browse the hand-made garments, unique rugs, traditional Moroccan lamps and more. Being on a budget, we're not suggesting you buy the lot, but having a look through the items is interesting enough as you can see the difference in culture through the material goods that are desired. Plus, visiting a souk is purely an experience in itself with its buzzing atmosphere filled with hagglers and avid bargain hunters.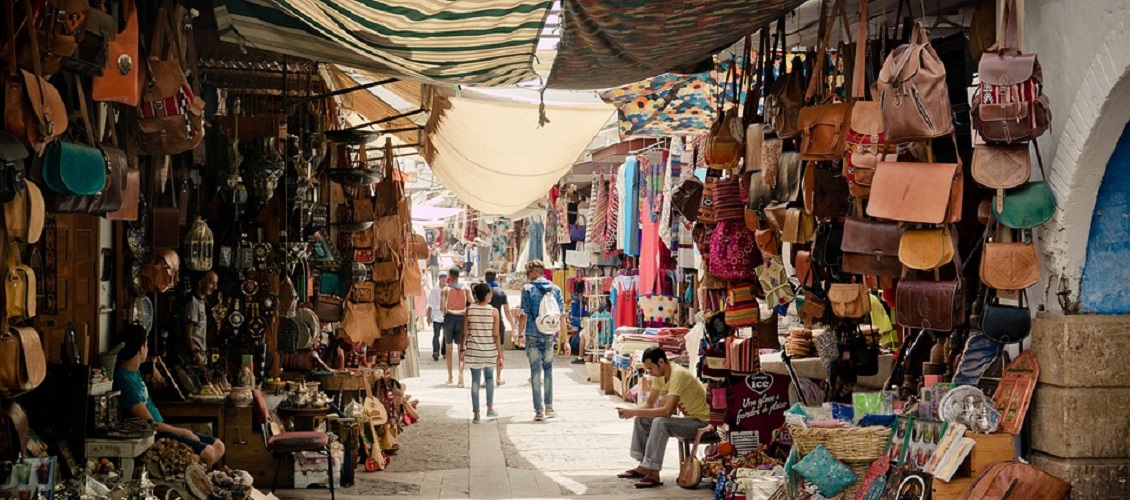 Rahba Kedima Square
If you fancy a change of scenery from the busy souks and narrow streets, Rahba Kedima Square is a pleasant place to take a stroll around. With stalls selling baskets, hats and spices, plus a few places to stop for a spot of tea, you can spend a good chunk of time here exploring. If you're wanting a more relaxing wander around town, this is the place to go.
Koutoubia Mosque and Minaret
You don't need to be religious to admire the city's largest mosque. Both a beautiful piece of architecture and history, Koutoubia Mosque is a prominent landmark in Marrakech and is difficult to miss. So, if you're passing through the area, make sure to take time to stop by and admire the detail of the famous building.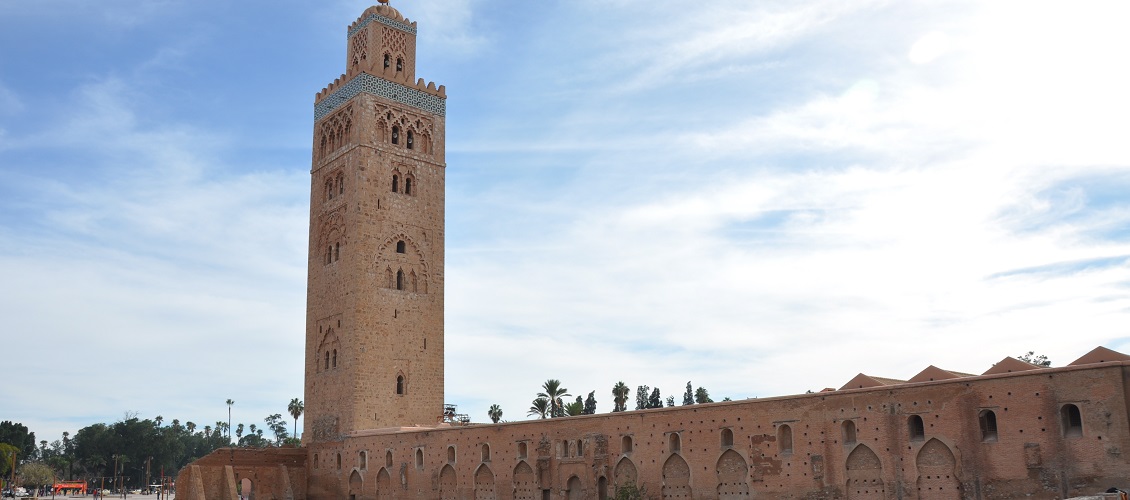 Now you know how to do Marrakech on a budget, check out our favourite 
Morocco hotels!