The magical city of Marrakech is a bustling labyrinth of brand new experiences that will capture the imagination of little ones. Vibrant colours decorate the city while new smells of sweet cinnamon flood the streets – Marrakech will captivate your young ones no matter what their age. So, while some parents shy away from taking their kids to far away shores or immersing them in such a brand new culture, others embrace it! To make your trip a little easier, we're here to bring you a handy little guide of the best family-friendly attractions to visit with your troop.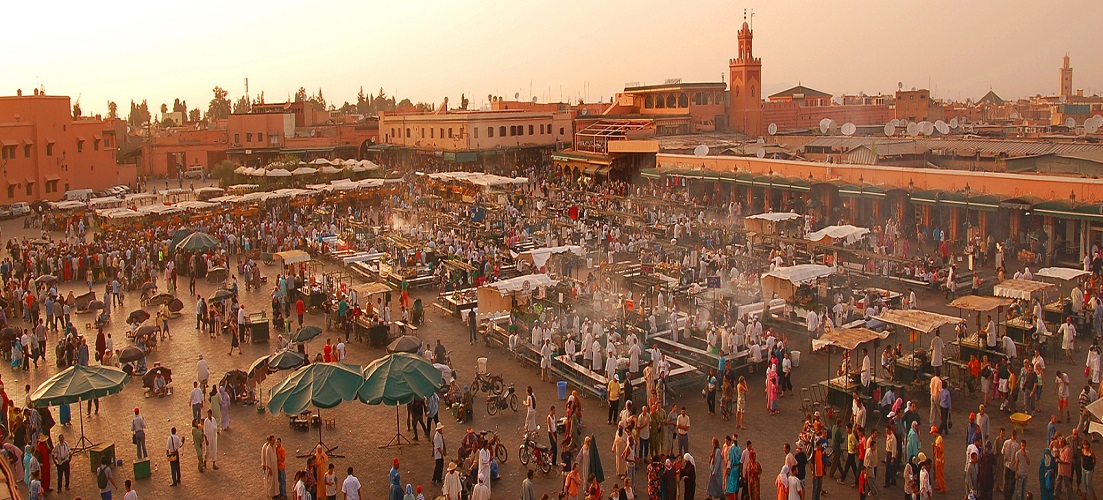 See the city
First things first, let's get out and explore this wonderful city. Now, depending on the age of your youngsters, there's several ways to do this. Here are our favourites;
By foot
This is probably the best way to really immerse yourself in true Moroccan culture – taking a wander through the maze-like streets of the medina, exploring the weaving streets of the souks and finding true hidden gems off the beaten track. Be prepared to get a little lost and more than likely ask for directions! The locals here are very friendly and family-oriented, so usually they'll do anything to help a family looking for the best spot for lunch (or just trying to find their way back to the hotel!)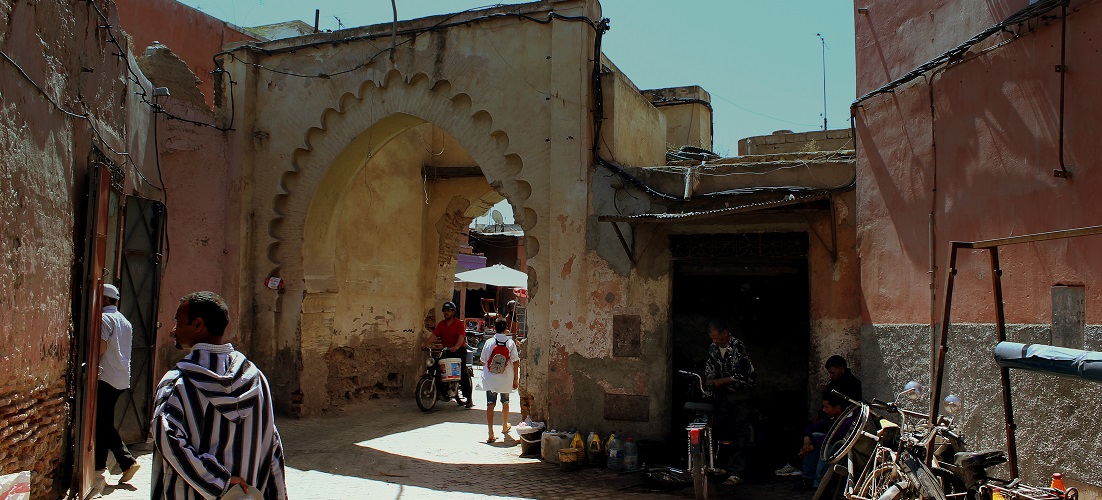 By horse and cart
Like a lot of major cities, you'll see the ubiquitous horse drawn carriages everywhere here. Offering a break for tired little legs, you'll be able to see all the main attractions here as you make your way through the crowds – plus you have the added bonus of being able to stroke the horse, perfect for those animal-loving kids!
By hot air balloon
For a unique way to see the sights, the adventurous travellers can take to the skies and marvel at Marrakech' beauty from above. Make sure to take your trip at either sunrise or sunset for a magical added bonus. Many companies will also offer a traditional Moroccan breakfast and complimentary pick-up/drop off service from a range of city centre hotels.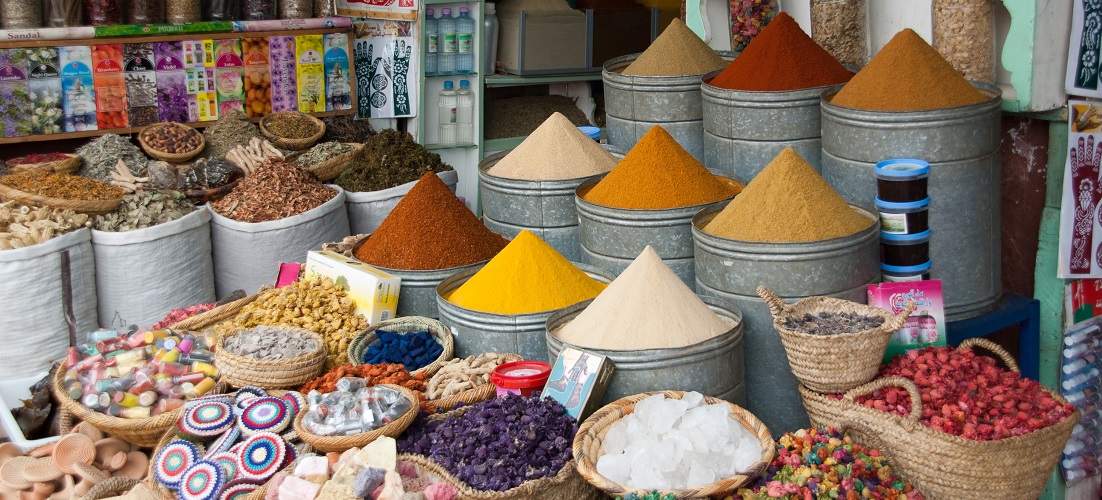 Check out one of our favourite family-friendly hotels, the Eden Andalou Suites, Aquapark & Spa here!
Take in some history and culture
Bahia Palace
Built in the late 19th Century, this stunning palace is classed as one of the true masterpieces of Moroccan architecture. With plenty of intricate carvings, colourful paintings and the first stained glass window of the Maghreb, it's easy to spend an entire day just taking it all in.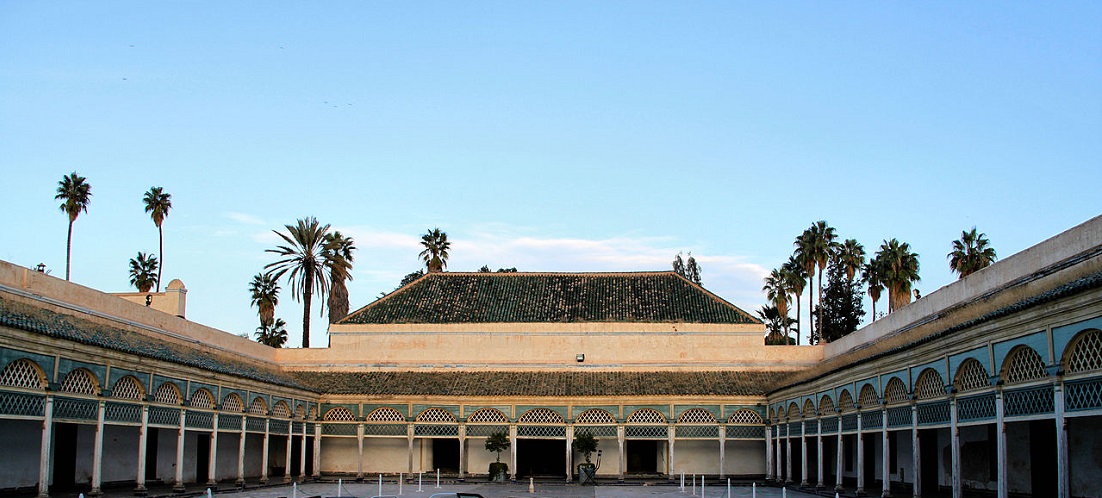 Saadian Tombs
The last remaining monuments of the Saadian dynasty, these tombs are highly decorated with ornate mosaic work and traditional Moroccan styling from Morocco's 'golden age'. After being built in the late 16th century to house the great rulers and families, these tombs have remained untouched since (and only rediscovered in 1917!).
Keep an eye out for street art
If you're into your art then keep an eye out as you wander around the city centre. You'll be sure to find giant murals hidden down unassuming alleys, cool coffee shop artwork and street corner figures painted on doorways and windows. The medina is a UNESCO World Heritage site so the presence of street art here is quite controversial to some.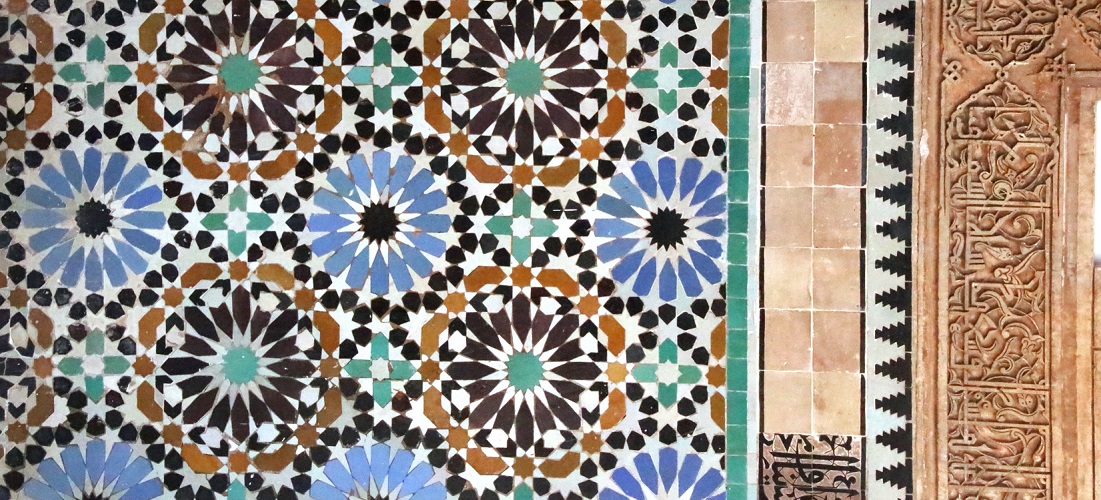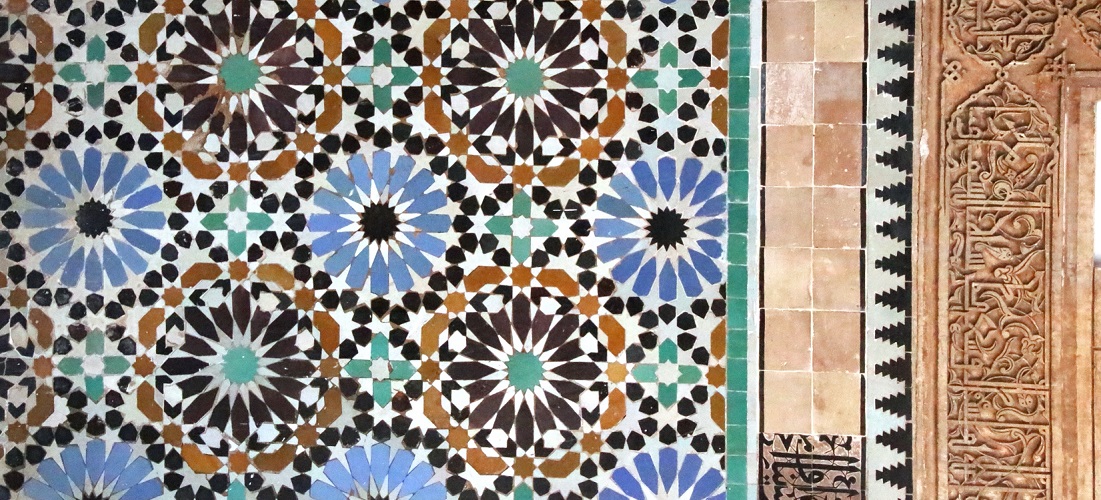 Cool off with a dip in the pool
If you're anything like us, then a holiday means two things; sun and swimming! And – even though Marrakech is a landlocked city – there's no shortage of refreshing places to take a dip. Whilst most hotels or riads (private houses built around a central courtyard which usually house a pool!) will have their own place to soak up the sun and let the kids enjoy splashing about in the water, we were thinking bigger. Oasiria is the biggest and best waterpark in Marrakech with a host of facilities and attractions for the whole family to enjoy. Think adrenaline-inducing slides, relaxing lazy rivers and dedicated children's areas – not to mention the choice of fantastic restaurants, a climbing wall and fully equipped gym and spa!
Escape to a garden oasis
Marrakech is home to a number of stunning gardens, creating their own little oasis in a bustling cityscape. Escape the busy streets and take the kids back to nature with a great choice of botanical gardens and picturesque fountains. One of our favourites is the Jardin Majorelle. Taking the artist over 40 years to complete, this two and a half acre garden houses unique plants, beautiful mosaic tiled fountains and Morocco's signature blue buildings.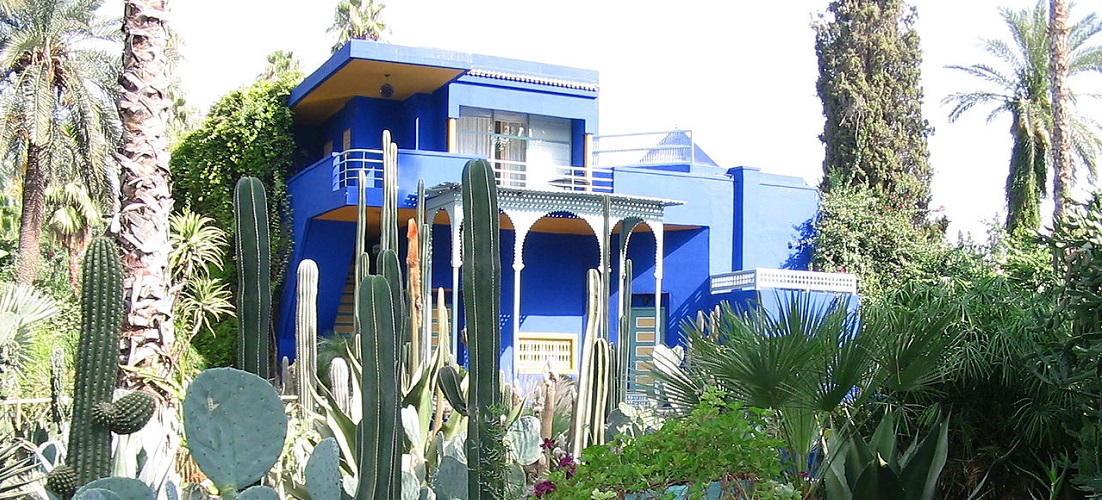 Check out one of our favourite peaceful family hotels, the Iberostar Club Palmeraie Marrakech, here!
Visit a souk
Now, no trip to Marrakech would be complete without checking out the world-famous souks. With hundreds of stalls selling everything from handcrafted wooden ornaments to colourful mosaic slippers, a Moroccan souk is a must-see for any traveller. You want to shop but the kids have other ideas? Keep your little ones entertained with a fun-filled souk scavenger hunt! Check out our handy guide to Marrakech's souks and download your own scavenger hunt here!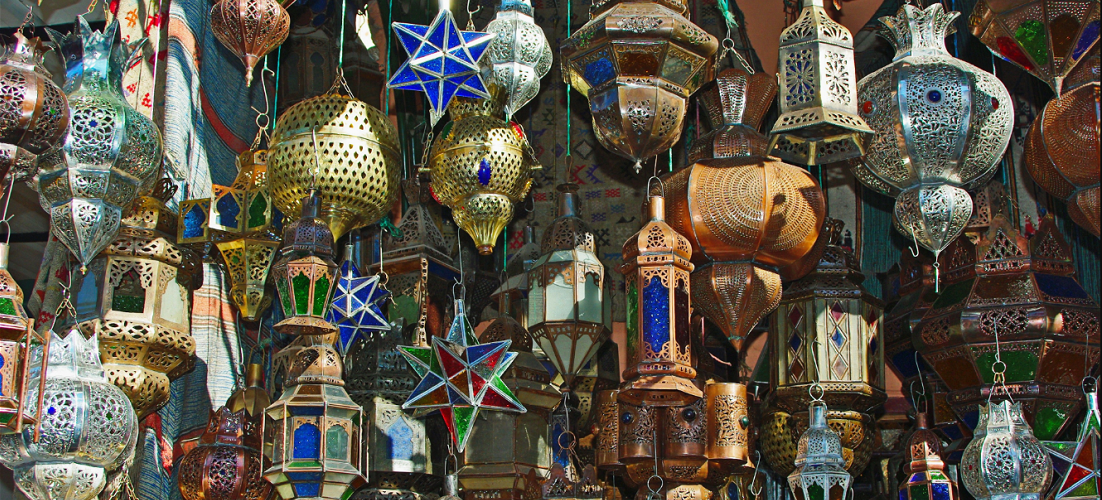 Indulge your little foodies
Do you have kids with good appetites? Or are your little ones a tad more hesitant at trying new things? Whichever it is, a great way to get children involved in the local cuisine is to get their hands dirty and make them a part of the experience. You can find a range of fantastic cookery classes for all ages throughout Marrakech to suit all budgets. If you fancy making a day of it, then why not book onto a food tour of the city?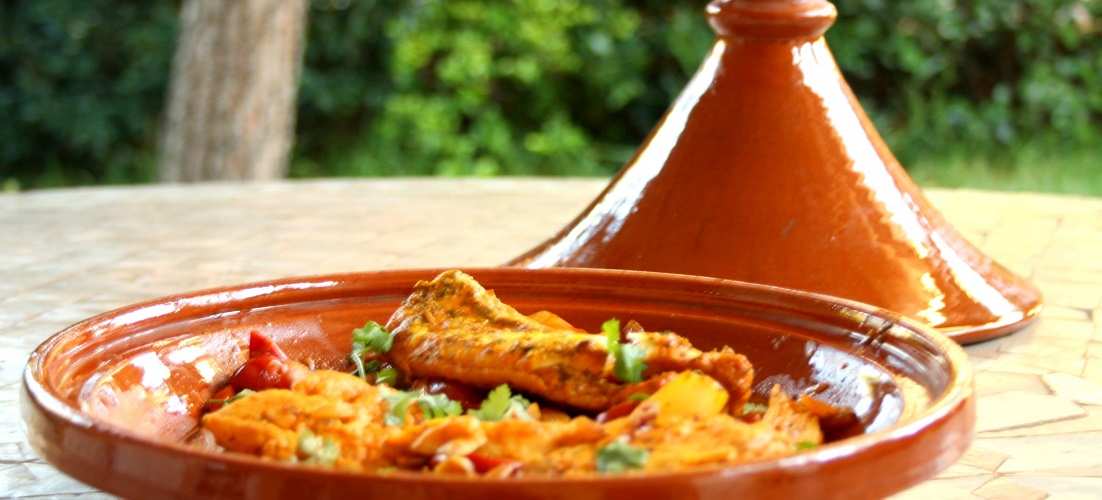 Magical Marrakech caught your attention? Learn more about Marrakech and discover our amazing Marrakech Holidays!