Ever heard of Costa del Sol? Of course you have! Literally translating to the 'Coast of Sun', this region in the south of Spain is a favourite for us holidaymakers who want sun, sea and sand without the lengthy plane journey. One of our favourite spots on the balmy shoreline is Marbella, the place to go for exquisite food, excellent hospitality and exciting nightlife, and where better to spend your stay than in a Blue Bay Hotel?
From the flash cars to the exclusive clubs, Marbella may have a prestigious reputation but there's definitely a side of Marbella for every holidaymaker. Beach-lovers have plenty of spots of glistening golden shoreline to choose from, with its sandy coast offering the perfect plot of beach for families, friends and couples. Explore the stunning Old Town, find a pool party for a day of fun or live a life of luxury with a spot of shopping in Puerto Banus. Whatever you seek from a getaway, sunny Marbella has it.
Situated just west of Puerto Banus is BlueBay Banus, a delightful four-star hotel that's ideal for a comfortable stay within easy reach of the local amenities. Boasting a beautiful outdoor area, with swimming pools surrounded by lush palm trees and plenty of loungers, it's a great place to unwind in the Spanish sunshine. The whole family will love it too, with a mini club, daytime activities and evening entertainment to keep everyone smiling.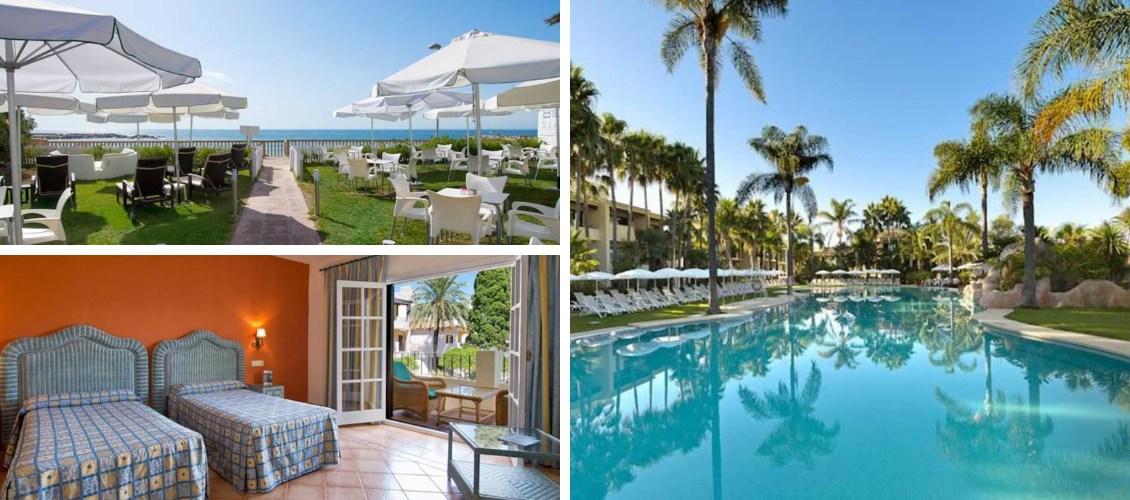 If you're looking for something a bit further out…
If you love the sound of Costa del Sol, but fancy something a little further out from Marbella, then Estepona is a beautiful seaside town located further along the coast. Blue Flag beaches await for family fun beach days, and you'll find authentic Spanish restaurants and bars topped off with an all-round tranquil atmosphere. Only 400m from the beachfront, the BlueBay Estepona offers outdoor pools, an on-site gym and brilliant accommodation. From the Deluxe Rooms to the Master Suite, you'll feel comfier than ever in this classic four-star Spanish hotel.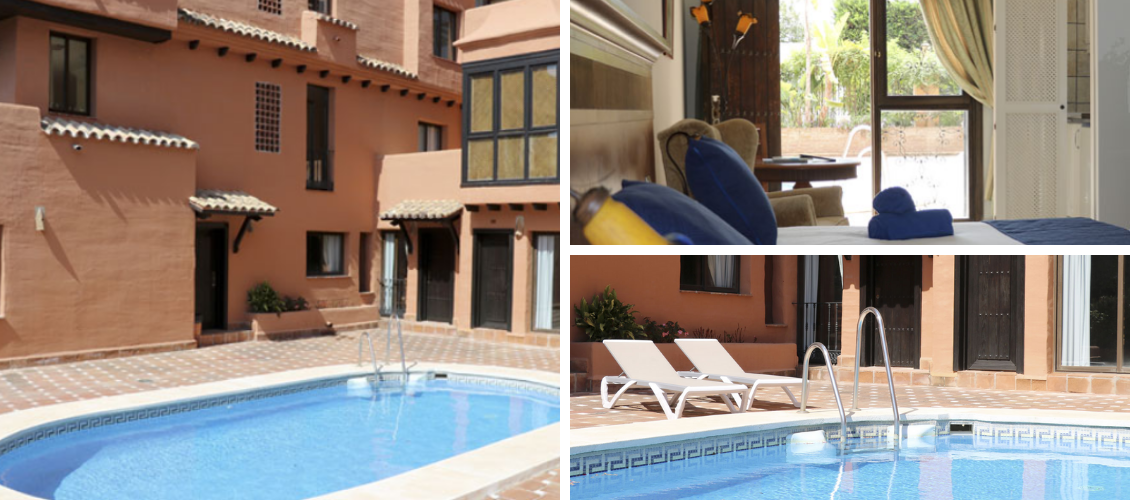 Find out more about Blue Bay Hotels!