The beautiful islands of Malta are perfect for a romantic getaway with your loved one. Rustic towns, relaxing beaches and delightful Mediterranean cuisine, there's so much to enjoy just you and your other half. So, if you're planning a trip to the sunny archipelago, here are some tips on the best places in Malta for couples.
Wander through Mdina Old City
Also known as 'The Silent City', Mdina Old City is the perfect place to stroll around with your partner. Beautiful historic architecture, narrow streets and (as you may be able to tell by its alias) a peaceful atmosphere await for you to explore together.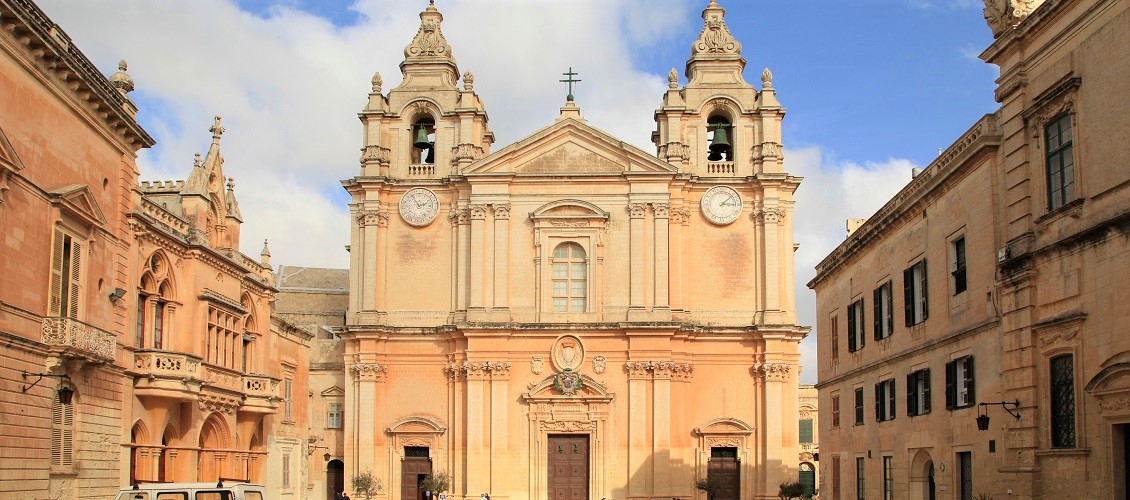 Head over to Gozo to visit Ta' Mena Estate
Located on the island of Gozo, the Ta' Mena Estate is Malta's first ever agri-tourism complex. Learn about their farm, try the fresh ingredients and share a glass of delightful wine produced from their very own winery! Plus, if you go in the summer season, look out for events such as food festivals and BBQ nights, perfect for foodie couples.
Take a boat trip to The Blue Grotto
One of the wonders of Malta is The Blue Grotto, set in a collection of caves only reachable by boat. The time to visit is on a clear, sunny day as this is when you'll see the water light up around you whilst in the cave. This is simply due to the sun reflecting off the seabed, but it creates an amazing glow that is both fascinating and beautiful.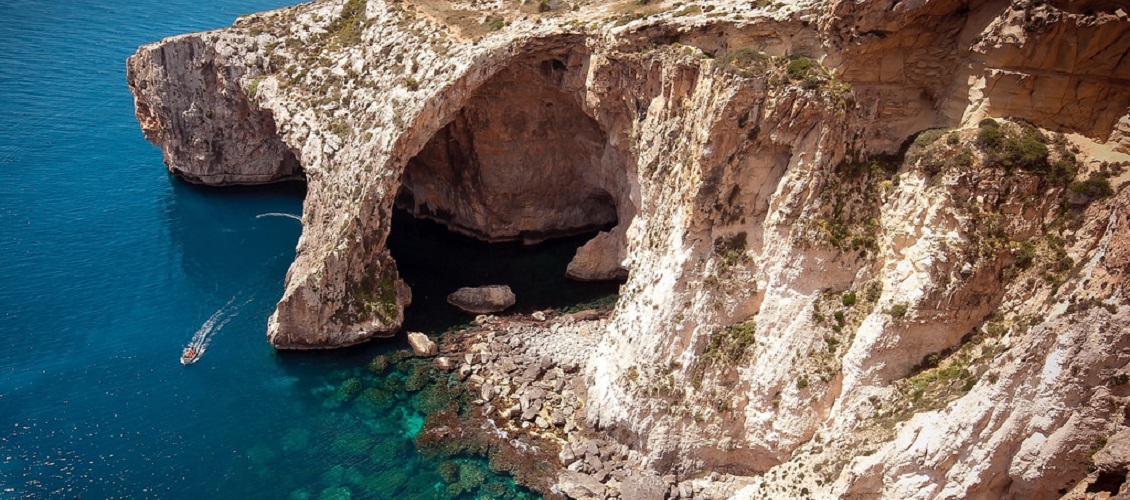 Take a Maltese cooking class together at Diar Il-Bniet
If you're loving Malta's local cuisine, why not learn how to cook it for yourselves when you're home? Located in Dingli, Diar Il-Bniet is an estate which features an olive grove, crops and a restaurant that serves delightful dishes made from their own home-grown produce. There, you can take part in cooking classes where you'll learn the secrets to delicious authentic Maltese cuisine, using the owner's grandmother's recipes.
Ghajn Tuffieha Beach
Escape the crowds and head to Ghajn Tuffieha Beach for a peaceful day by the sea. One of the quieter shores in Malta, you and your partner can enjoy the sun, sea and sand in a more relaxing atmosphere together. Plus, we recommend staying until the evening as it is one of the best places to admire the beautiful Maltese sunset.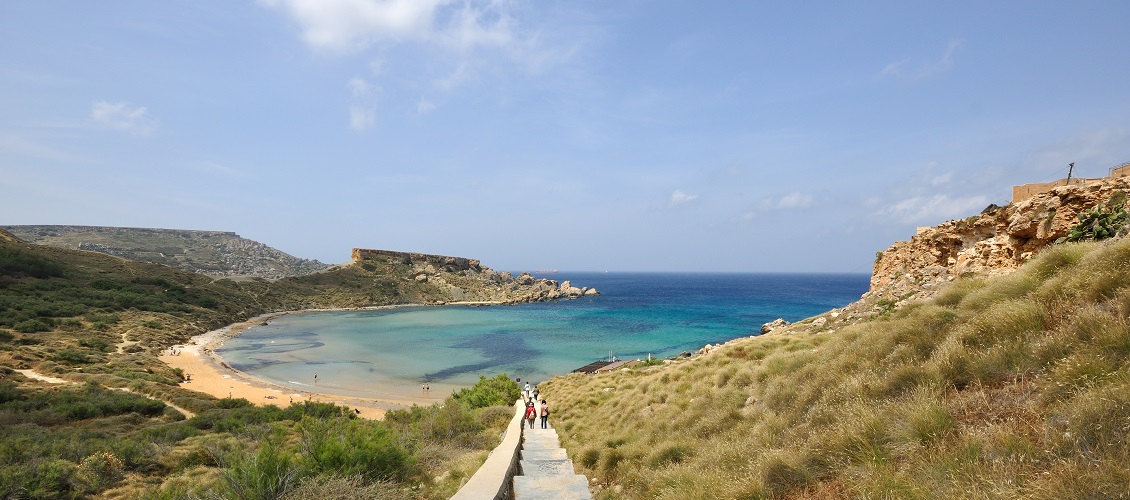 Feeling the romance? Check out our Malta holidays!