A little island that packs a punch, Madeira is the Portuguese island with it all. With a dramatic mountainous landscape, year-round sunshine and unique black-sand beaches, it's no wonder this tiny island has visitors coming back year after year. But, what makes it so special? Firstly, Madeira is currently a quarantine-free destination, meaning you can live your best life in Madeira and not have to worry about the return home. More than just a beach holiday, here's our top 5 reasons why Madeira should be your next holiday destination.

Just look at it
A volcanic landscape that has evolved into a lush green paradise. If you're a keen hiker, an avid cycler or simply enjoy a good meander at your own pace, Madeira is perfect for you. There are plenty of trails across the island and it's certainly not short of an amazing view or two. With such a varied landscape comes a varied and unique wildlife. Make sure to listen for the birds singing as you walk through the mountains and don't forget to keep an eye out for Monk Seals when taking in those ocean views.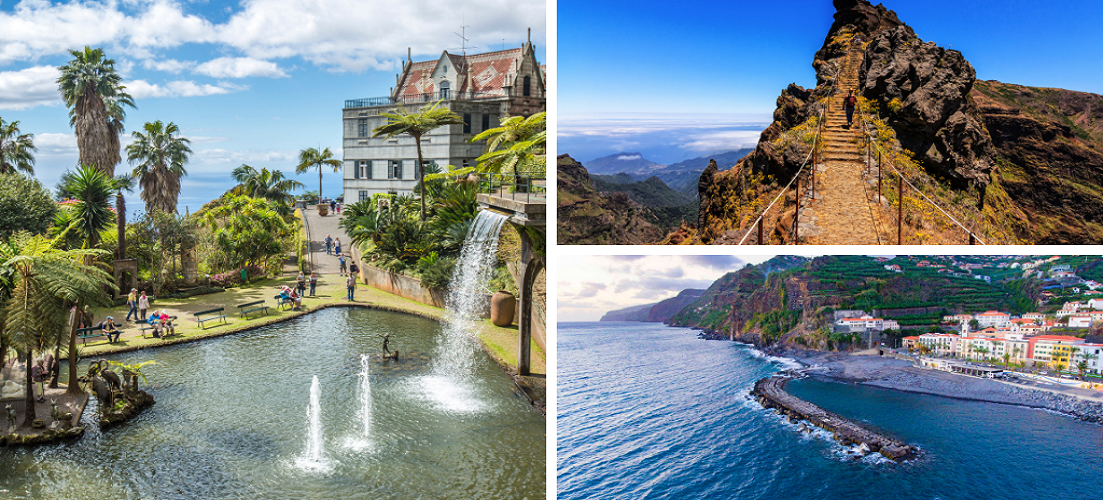 The weather
Holidaying in July? Madeira. Holidaying in December? Madeira. Holidaying in March? Madeira. You get the picture. With such a mild climate all year round, this sunny little island makes for a perfect getaway at any time of year. May to August are both the driest and warmest months with little rainfall and temperatures seeing 25C in July, making for a hot summer getaway. But, visiting in our winter months can lend themselves perfectly to a relaxing break with fewer tourists and spring-like temperatures of 18/19C (much warmer than the 2C of Britain).
The food
Whilst Madeira is a Portuguese island, the cuisine varies quite significantly from traditional Portuguese food. In fact, there aren't many islands as small as Madeira that can lay claim to so many amazing dishes. And if that alone isn't a good enough reason to visit, then we don't know what is! Must-try meat dishes include the espetada – marinated beef skewers cooked over charcoal – and the wine and garlic pork, which is often served as a sandwich with Madeiran bolo do caco bread. Seafood lovers will *bream* with excitement as there's an abundance of fresh seafood here. Make sure to try the lapas (limpets), polvo (octopus) and the national dish of scabbard fish with banana and passionfruit sauce.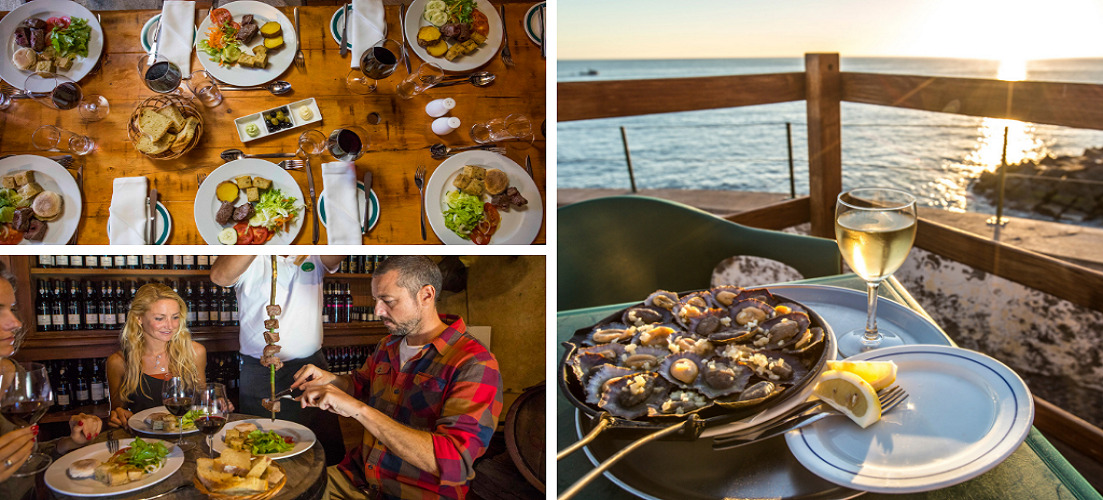 They have a wine festival…
A weeklong celebration of all things wine, lovely late-summer weather and plenty of locally-produced products to try. Sounds perfect, right? Keeping tradition alive, the locals will celebrate the humble grape with a number of activities, live wine-making, good food and grape-inspired dress. If you're looking for the best way to end your summer, then you just might have found it.
The traditional toboggan ride
How many holidays have you been on where you've been able to ride a toboggan down a country lane being pushed by two men in traditional dress? Yeah, us neither – but you can in Madeira. First invented by the locals as a form of fast downhill transportation, these one-of-a-kind toboggans take you from the hillside town of Monte 2km down, straight into the town of Livramento which is halfway to the capital, Funchal. And that's not all, there's also a cable car to take you up the hill so you can take in the gorgeous Madeiran views before heading downhill at 30mph.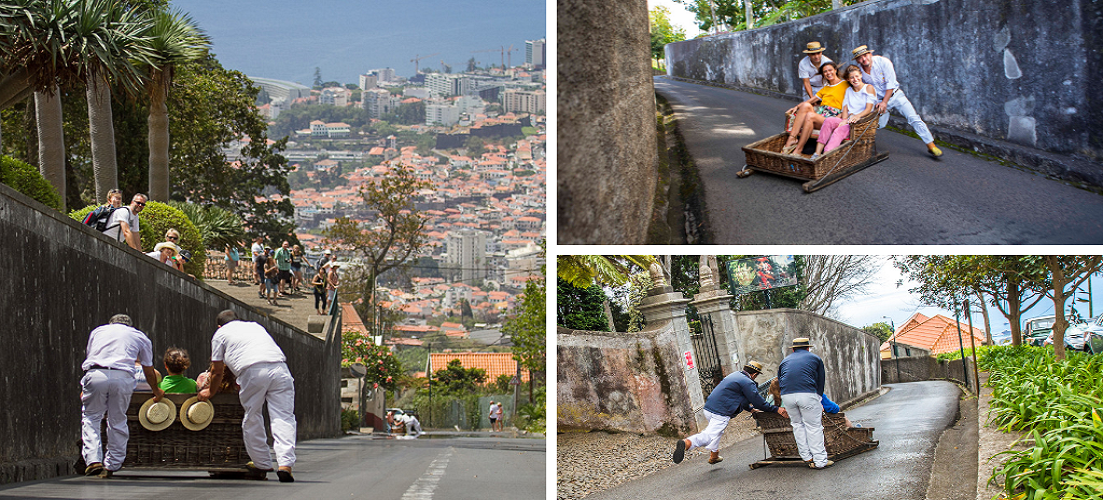 Can we tempt you to visit Madeira? Learn more about this wonderful place here and check out some of the region's best places to stay here.