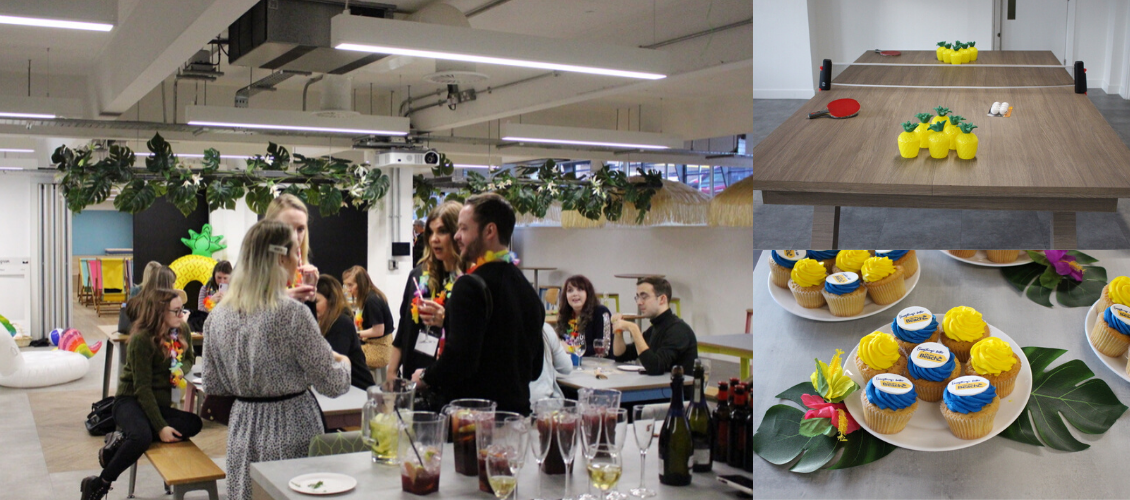 Last week we warmly welcomed some of our favourite travel, fashion and lifestyle bloggers to come and join us for a beach-themed fiesta at our Digital HQ in Manchester. After hosting our first event back in July, we decided to go even bigger and beachier this time round. So, as you can imagine, the sangria was in full flow!
Our jam-packed agenda included useful industry talks from special guests, a big beach quiz and some tasty Mediterranean treats, courtesy of the Catalonia Tourist Board. As our guests began to arrive, we turned up the tunes and popped open the bubbly, before mixing and mingling to get to know them a little better.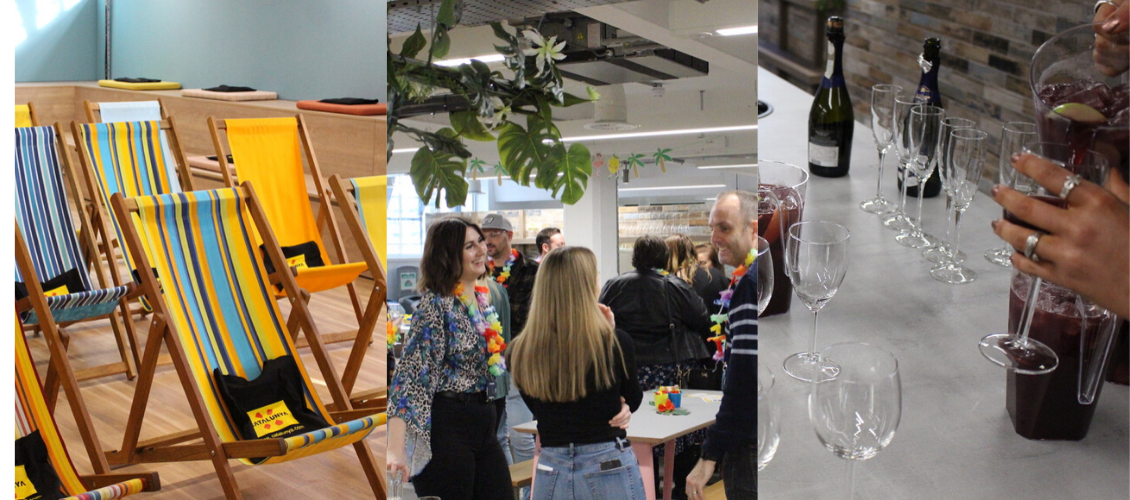 We had some fantastic speakers lined up for the occasion, with none other than our very own Brand Manager – Emily Whitehouse up first. She kindly gave our guests a quick overview of the On the Beach brand and introduced the concept behind our new advertising campaign.
Next up, Nele van Hout (The Navigato) took to the stage to discuss how bloggers can expand their audiences using SEO. She had some useful tips, tricks and things to avoid lined up to give our bloggers a head start in creating a successful SEO strategy for themselves. Last but not least, were the Catalonia Tourist Board who came to share the highlights of this beautiful holiday hotspot.
Food was next on the agenda, with a fantastic feast lined up for our bloggers, they tucked into a buffet full of treats paired with some fruity sangria and topped off their very own On the Beach cupcake!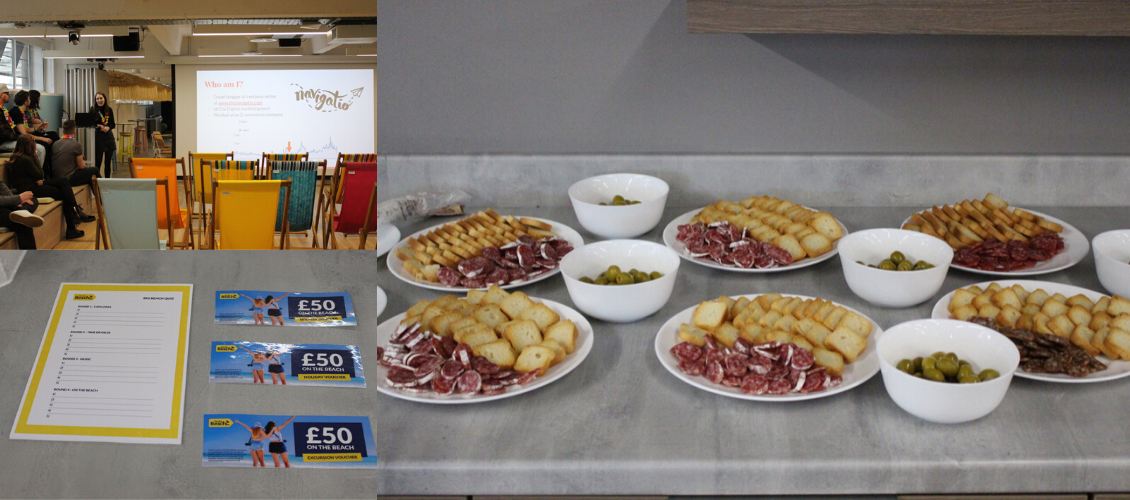 After filling our faces with smoked salami, lovely sandwiches and even a few samosas, we all settled down with a cocktail. It was time for the big beach quiz begin! We put our bloggers' beachy knowledge to the test, with five tense beach-based rounds. A tie-breaker decided our winner, who took home a £50 On the Beach voucher as her prize.
Throughout the day, we also gave our guests the chance to win another £50 On the Beach voucher (and get some perfect pics for the gram) by ticking off all the items on our photo checklist. From hammocks to inflatable unicorns and even a selfie with an OTBer, you don't get many photo ops quite like it! We even gave away a 3-night stay at the 4* Aquas Pedra dos Bicos in the Algarve to a lucky event attendee.
Finally, we finished off the day with a fun few games of beach pong and made some new friends whilst sipping on a few more cocktails (after all, it would be rude not too).
Find out more about working with On the Beach by visiting our Influencer Hub or contact influencerhub@onthebeach.co.uk